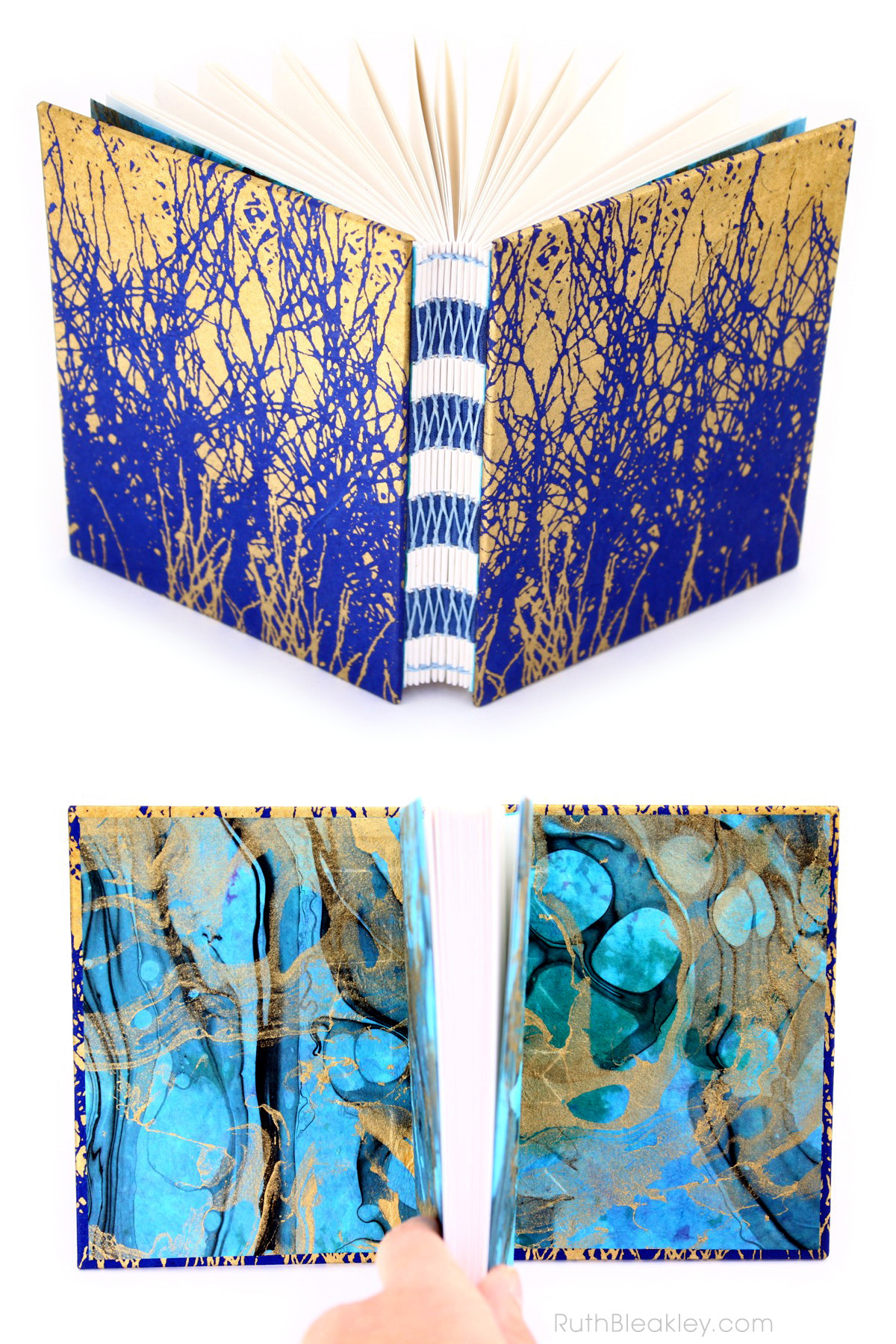 I've loved the French Link Stitch ever since I first learned about it in a college bookbinding course. It's very old, and traditionally it's used on the INSIDE of a hardcover book, the interlocking stitches were thought to make the text block sturdier than simple straight stitches across the signatures. With exposed bindings like the Coptic stitch becoming more popular, it seemed natural to bring the french link stitch out from hiding behind the spine of a traditionally bound book.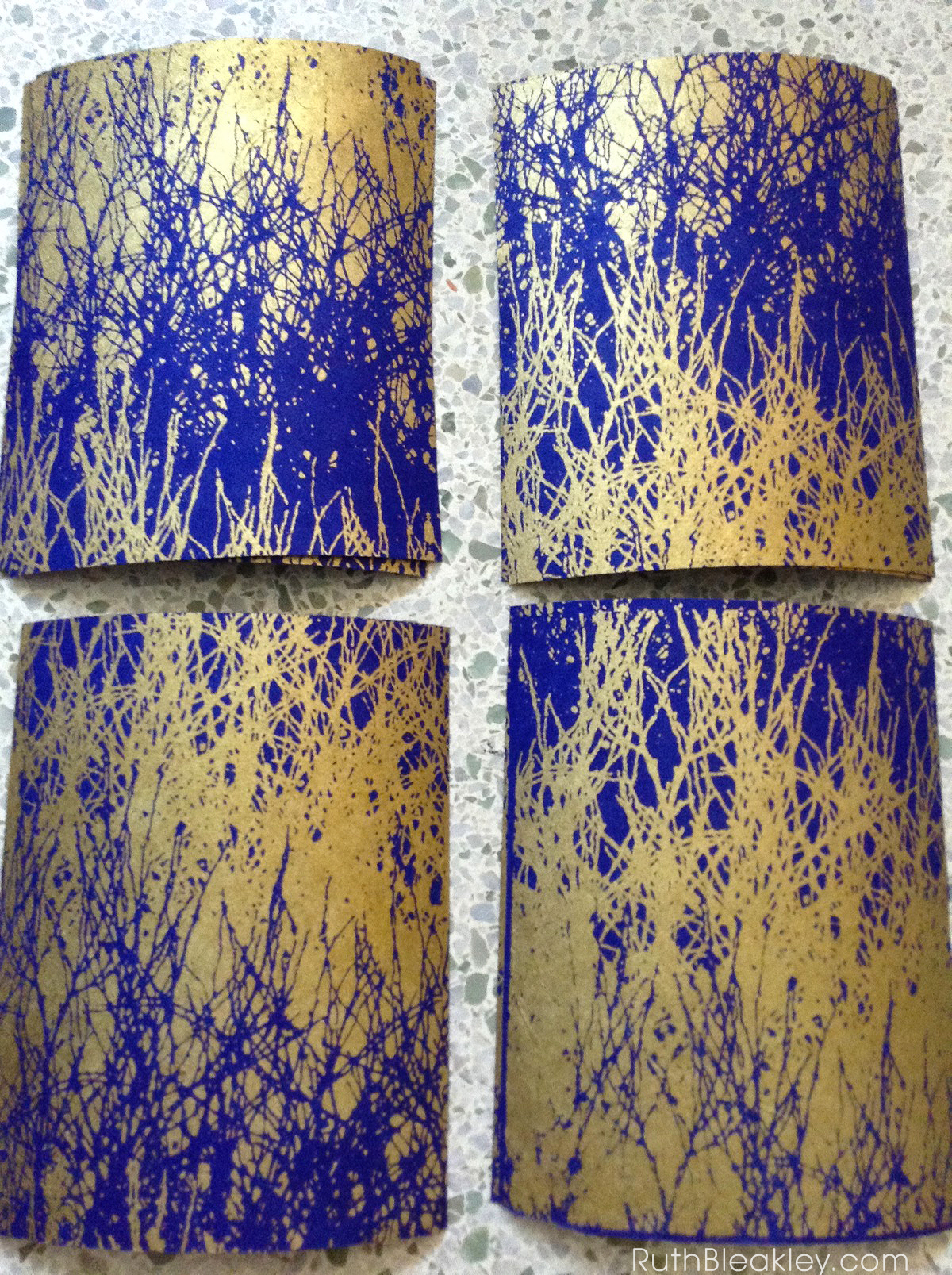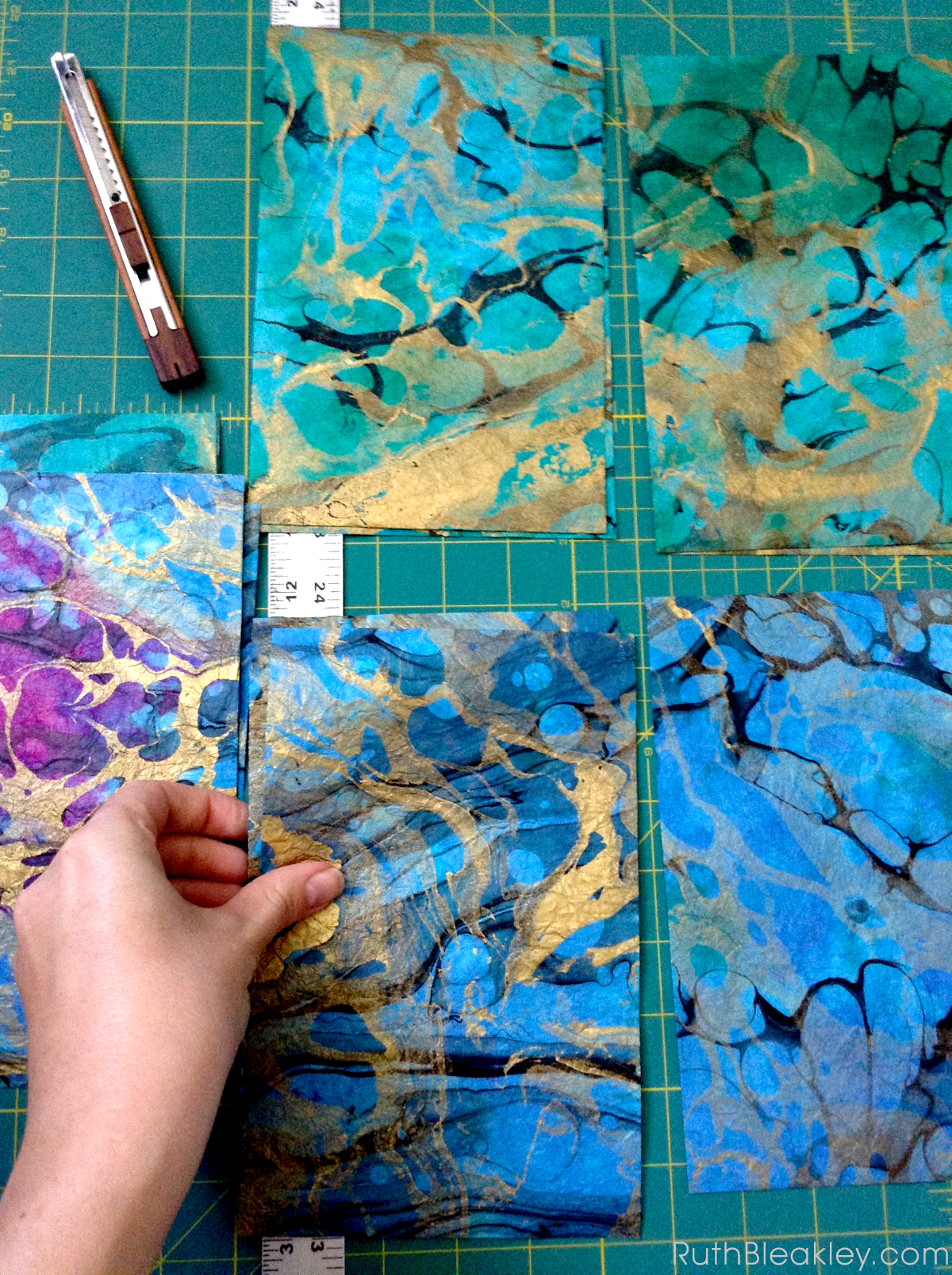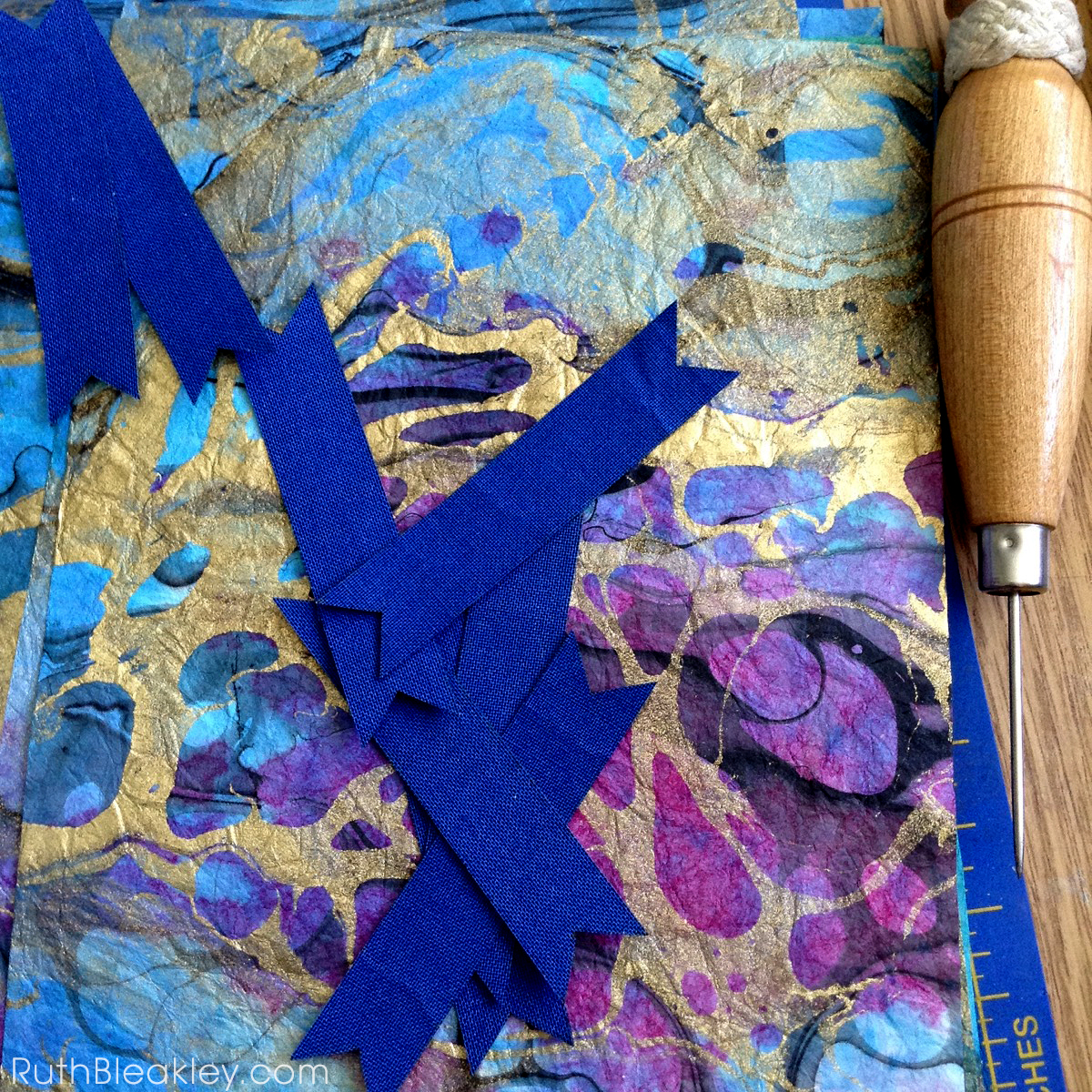 I started off this project inspired by new paper I bought on a trip to Savannah, Georgia, home of the largest Art College in the United States, Savannah College of Art and Design. You could go there on an art-supply shopping trip alone! I spent hours looking over supplies – although I also snuck in a food tour and a bicycle tour too, both of which were excellent! Savannah is one of those picturesque Southern towns dripping with Spanish moss and full of beautiful ironwork and 300 year-old houses. It's built around a bunch of tiny parks called "Squares" and overall is a very charming place to visit.
When I got home I cut down my paper into workable sized sheets and prepared some tapes to sew on out of scraps of book cloth. The "tapes" as they're called, could also be ribbon. They add structure to the finished book so it's not too floppy. Then I bound my book with a french link stitch and waxed linen thread – the more signatures you have, the better the pattern of XXXX that forms as you sew. Getting this stitch correctly tensioned and looking good is tricky and requires lots of patience, practice and persistence! But the end result is well worth it: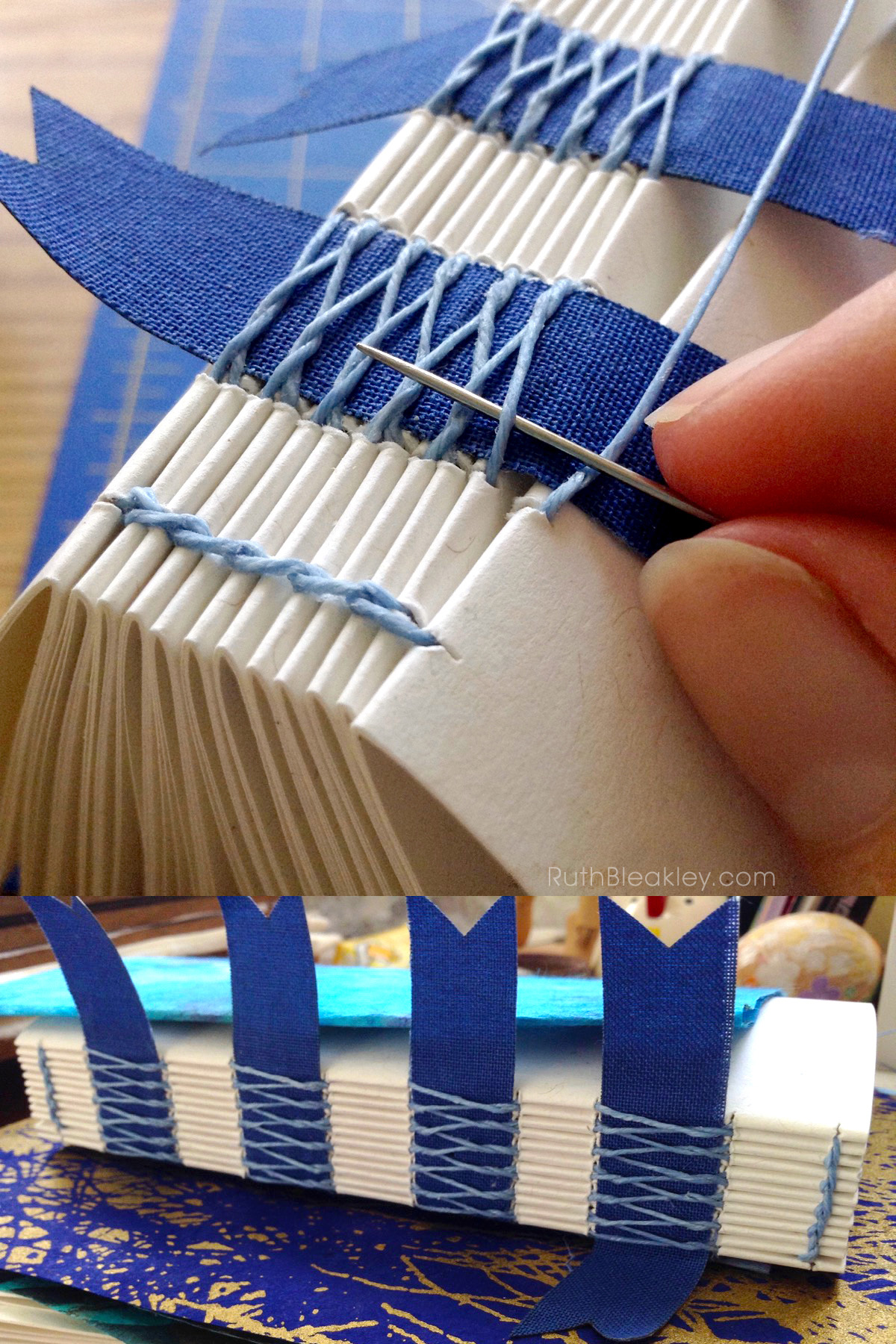 Finally I added my colorful marbled endpapers and I think you'll agree that the end results are stunning! One of the things that doesn't show through very well here on the internet is all of the shimmering gold ink on the covers and endpapers! The swirling designs make each book one of a kind.
You can see if I have any of these journals available in my shop here: French Link Stitch Journals for sale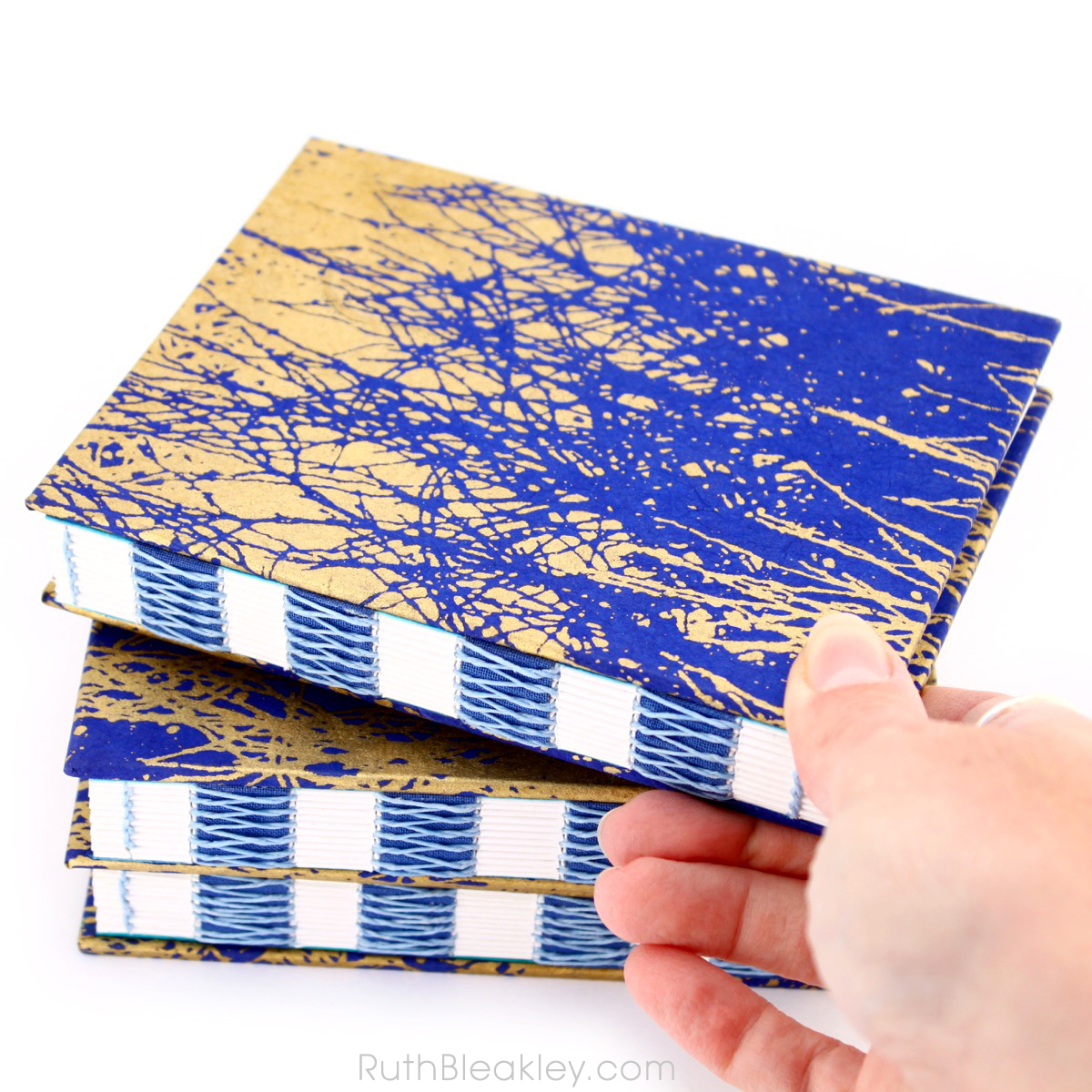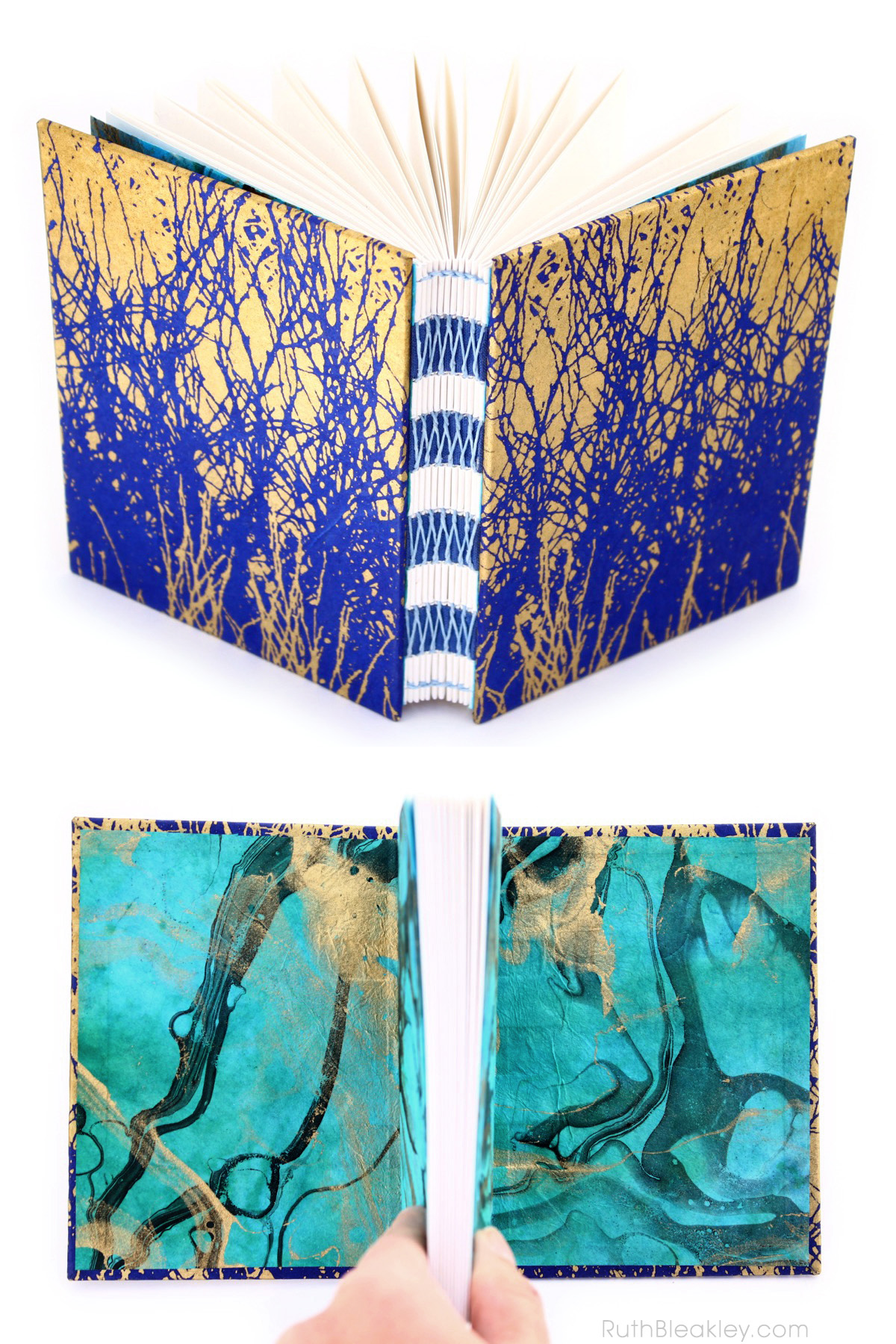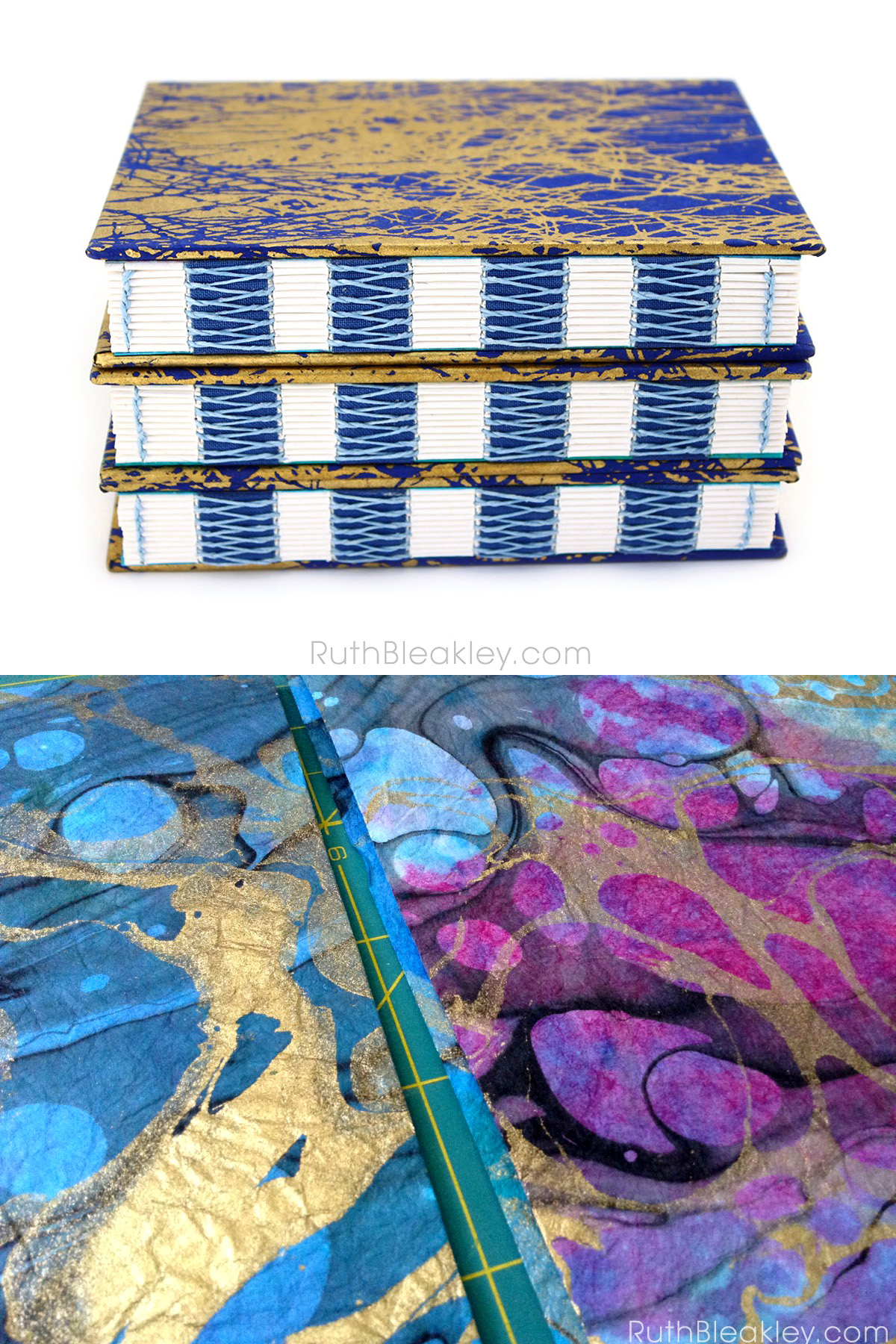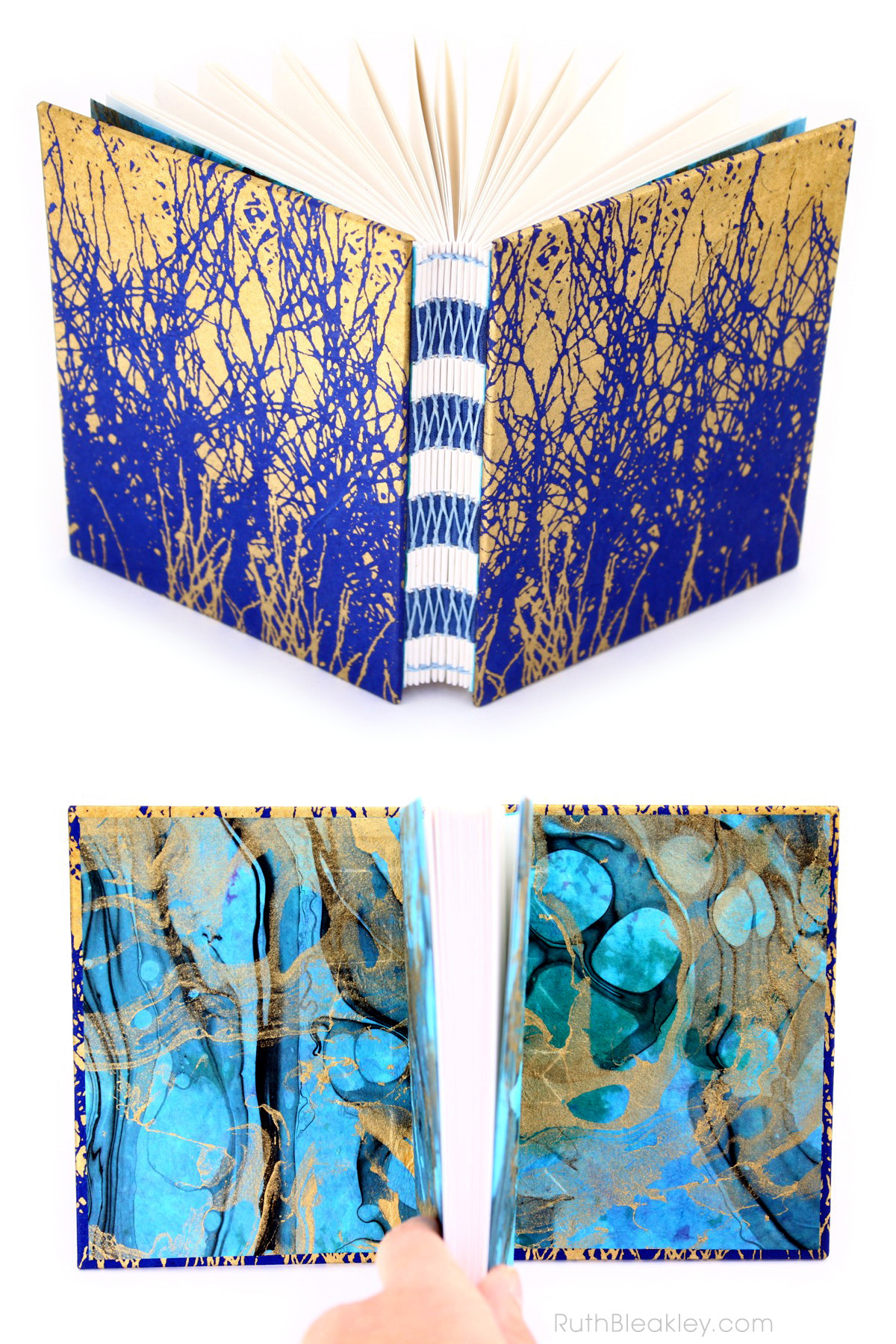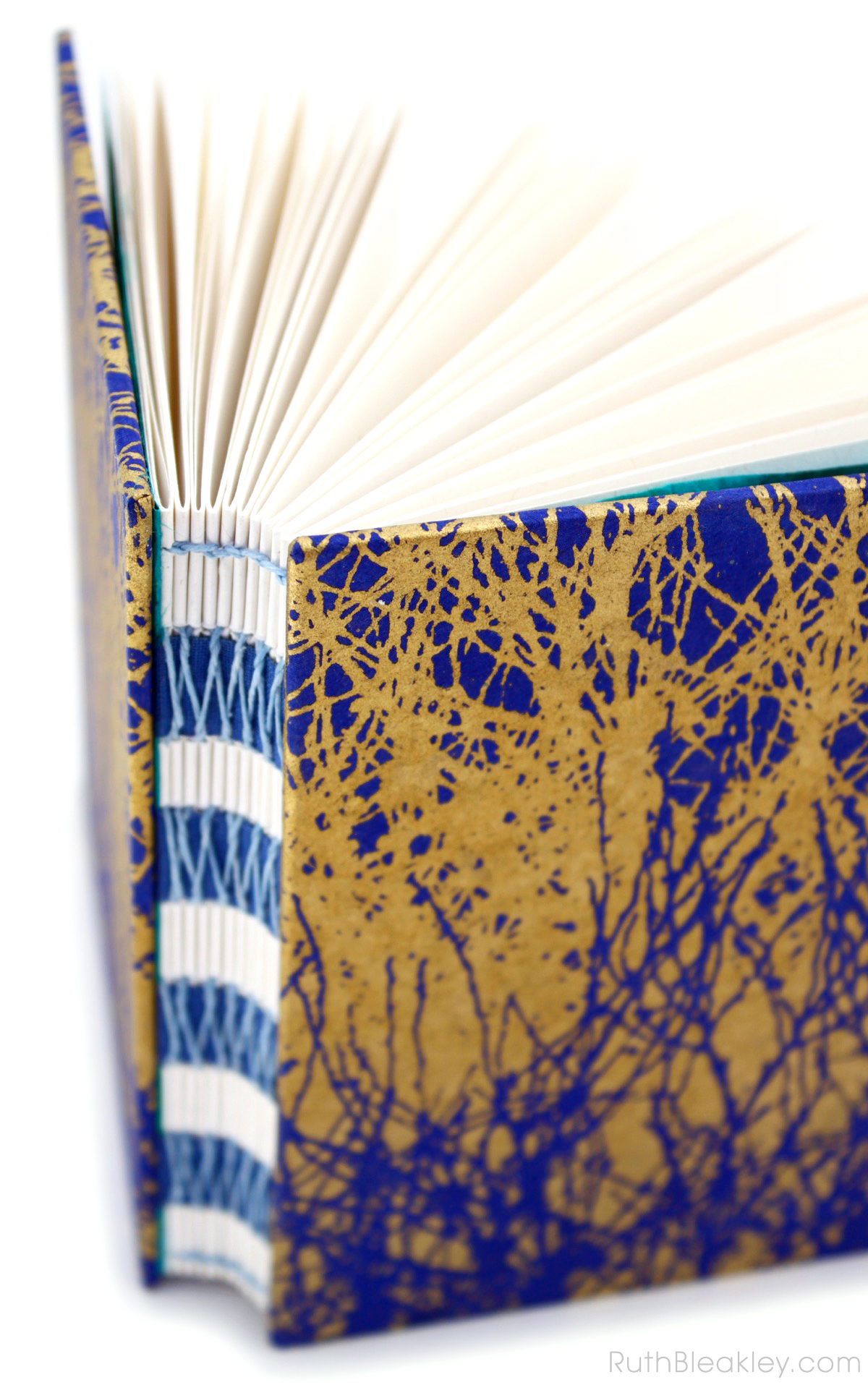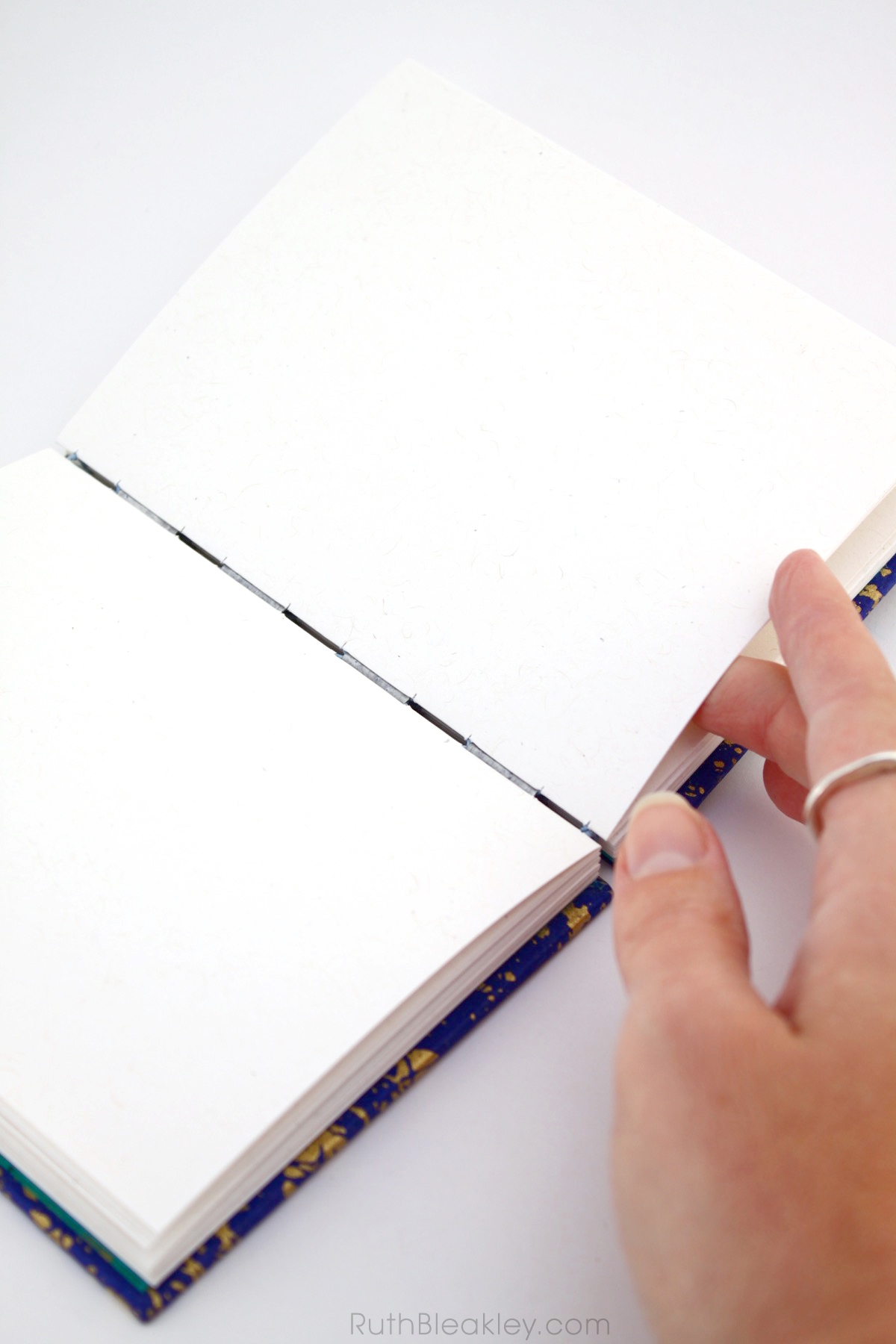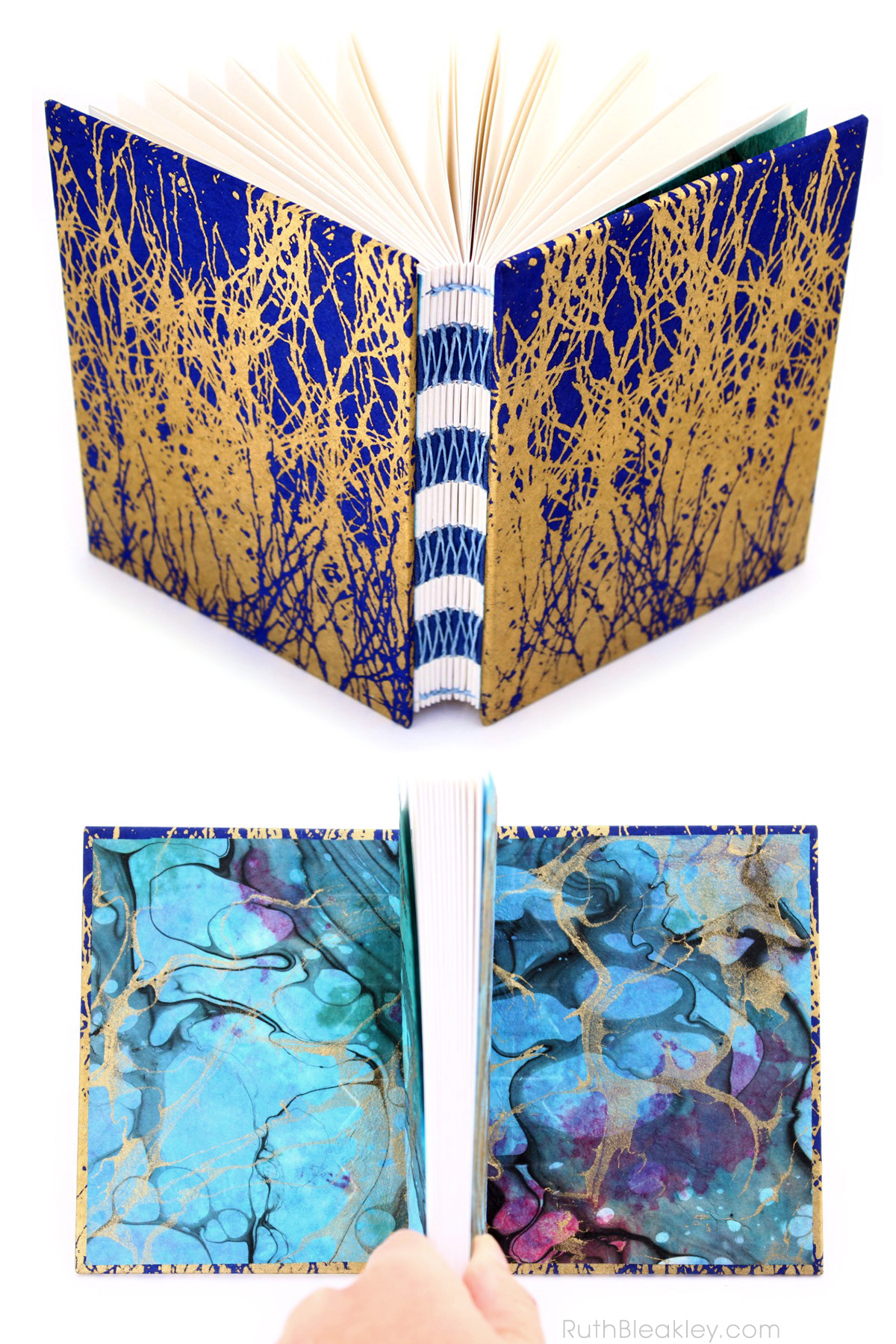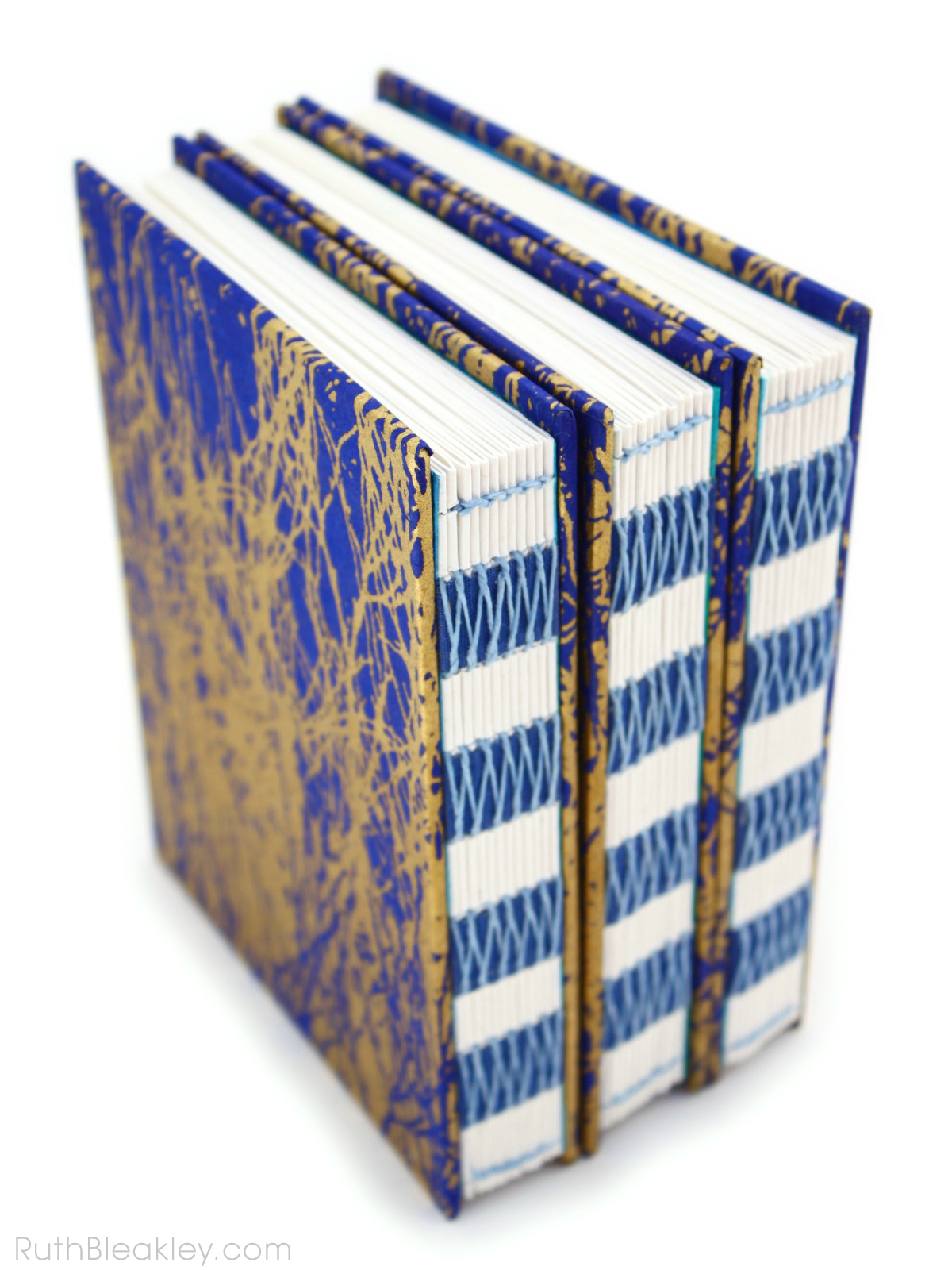 Do you want to learn more about bookbinding? I recommend 5 books for beginners in this post: 5 Great How-to Books about Bookbinding
Thank you so much for reading my blog – if you enjoy bookbinding, check out my Pinterest board Handmade Books + Journals (which as of this writing has 10,155 followers!) and don't forget to sign up for my newsletter:

this post contains affiliate links