I live in Florida, so we don't see much in the way of "fall colors", so this journal is my tribute to the red, orange, yellow and gold of autumn, but also reminds me of a fiery Florida sunset! You can see if it's still available in my online shop here: Red Leaf French Link Stitch Journal .
I always get excited when I create a new design for my handmade journals. This one combines my love of colorful papers and thread with my love of technical stitching patterns – here I've used a special stitch called French Link Stitch.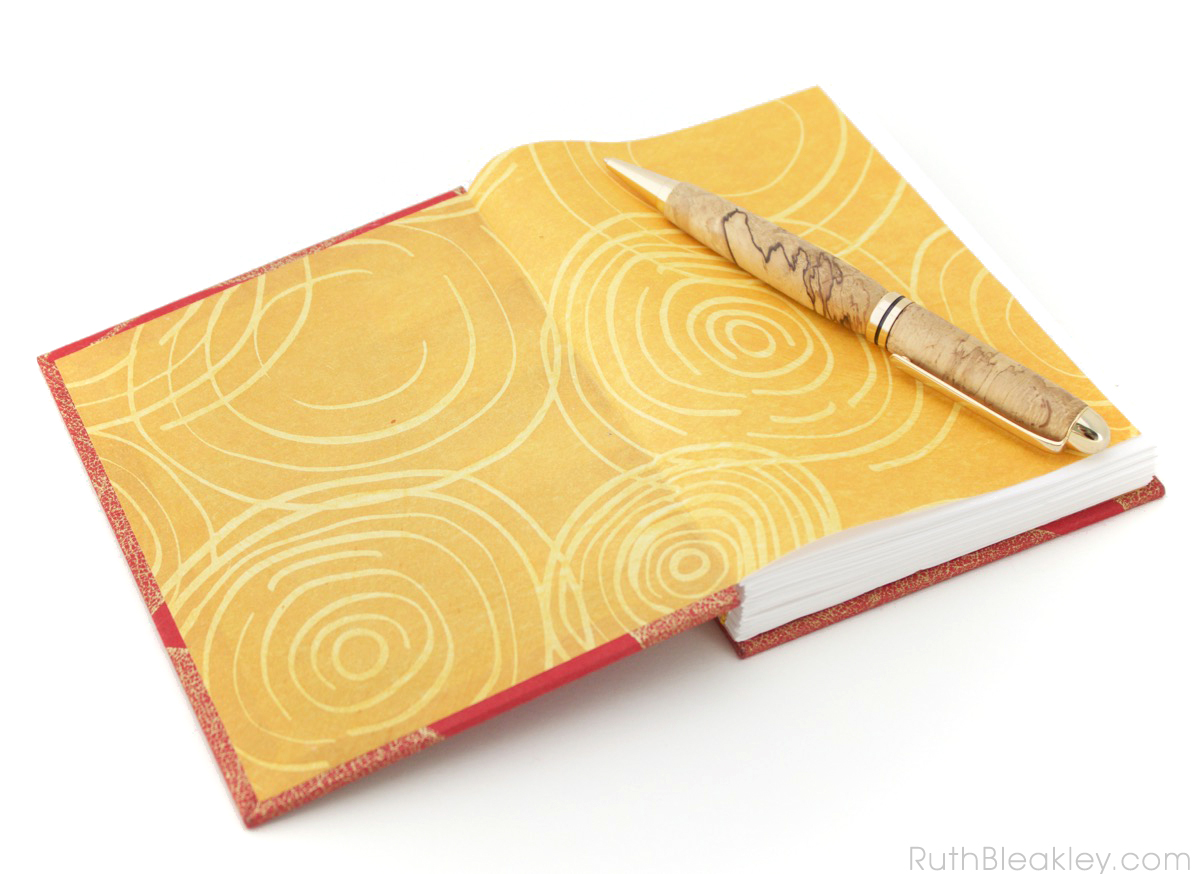 This little handmade book lays completely flat when it's opened, thanks to the detailed crossover of the french link stitch, which I've sewn here in an ombre pattern from red to yellow. French link is traditionally used on hand bound books with full covers, so you usually can't see it, but it's so neat looking that it's a shame to cover it up! I did the sewing in three colors of waxed Irish linen thread.