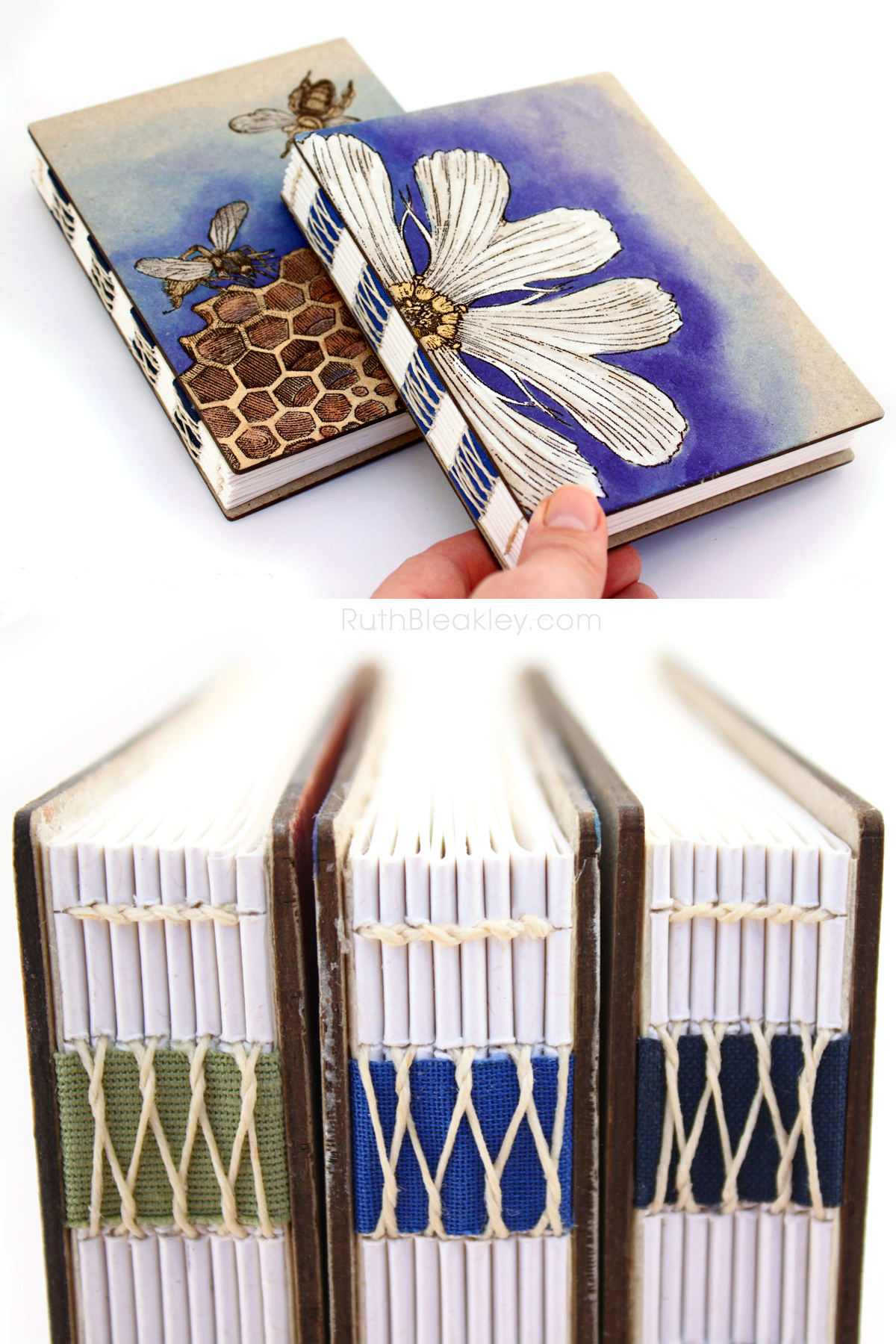 My love affair with my Glowforge laser cutter continues with these beautiful hand painted nature journals featuring the very pretty and intricate French Link Stitch Binding.
The first step for these journals was engraving the covers using a super-hot laser beam to actually burn the black lines of the design into the acid-free bookboard. (You can read more about my other lasercut book adventures through the links at the end of the post). Fortunately I have a machine that does this, and it smells like a campfire when it's burning the design.
So at this point I could have left the design as-is which is what I do for my honeybee watercolor sketchbooks but I thought to myself – how would this look painted? I hemmed and hawed for about an hour, trying to decide if I should try it or not…I mean, burning these book covers takes about half an hour! But I've learned it's best to just JUMP IN and try something when you wonder about it:
Awesome! You never know how something will come out until you try it! (and I've messed up a bunch of stuff too, as you'll see at the end of the post…but "you can't win if you don't play the game" as they say)
I laid down a water wash onto the book board before adding the ink to help that nebulous cloud effect. I love using Windsor Newton drawing ink with brushes for painting projects – the ink is transparent and layers well and the bottles are adorable! I used Liquitex metallic gold and copper ink for the honeycomb and the bees' bodies.
While I let those dry, my next step was sewing the text blocks: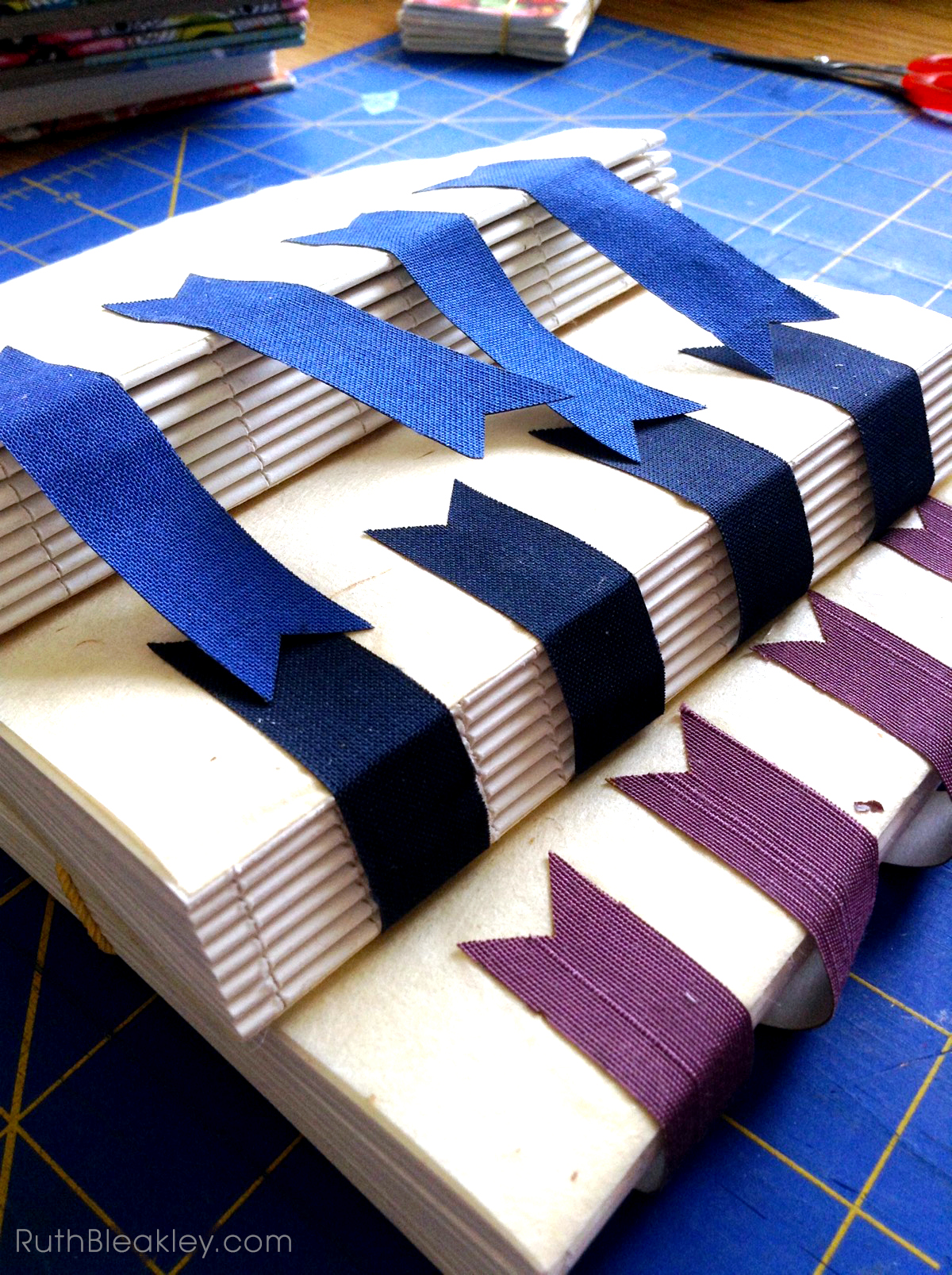 Ta-da! I love how they look all stacked up. For sewing I used waxed linen thread – I probably could have used a thinner ply but all I have is 4-ply. True story: One time I decided that I'd make 2-ply thread so that my book would look really great and proportional and all that…yep, I don't recommend that. Maybe embroidery floss is easy to un-ply but waxed linen is a pain in the butt!
Next is the stage I took absolutely no photos of, so you'll have to just use your imagination, or picture me as a magician if you like because *BAM!* finished journal! (P.S. if you have access to an instant bookbinding magic spell, please share in the comments)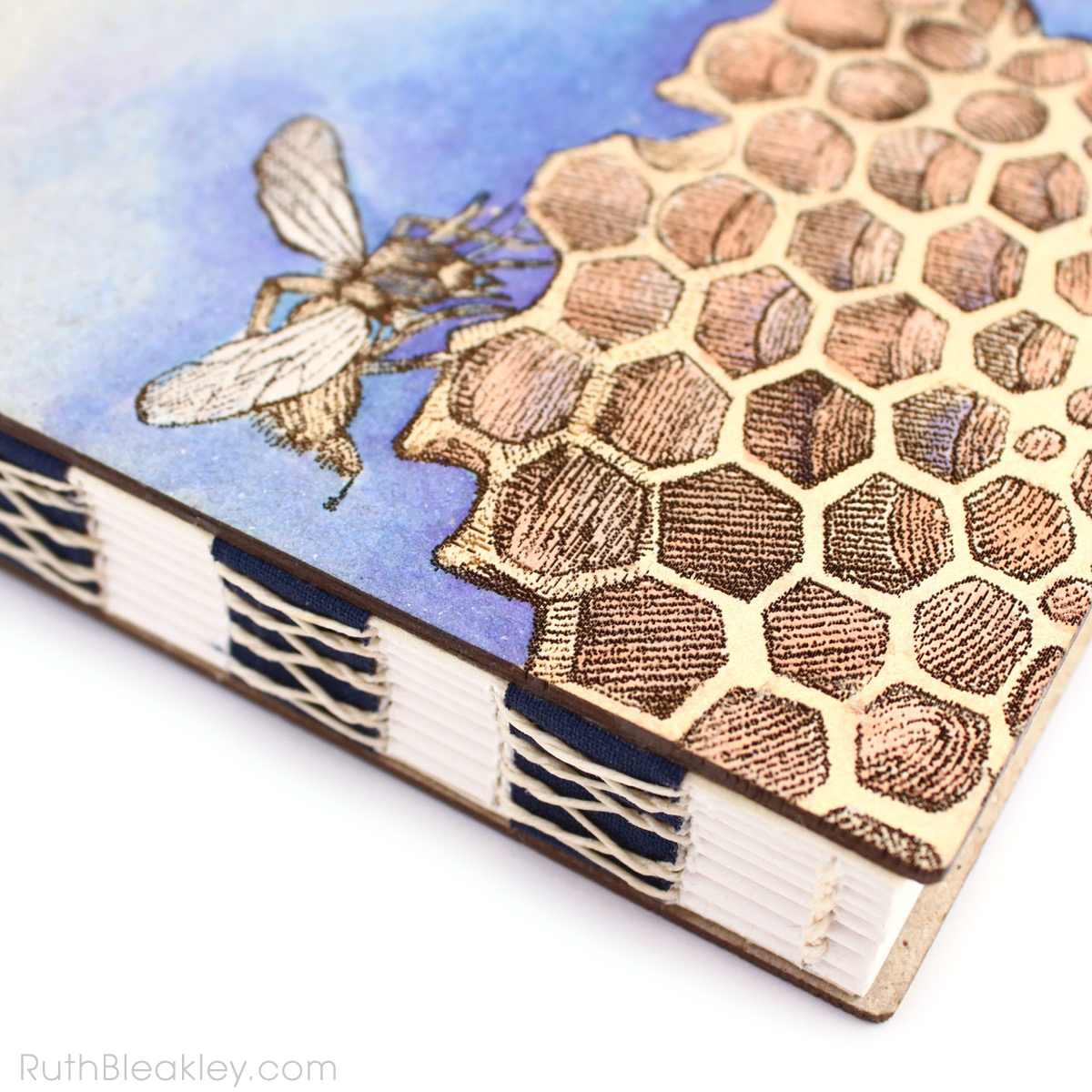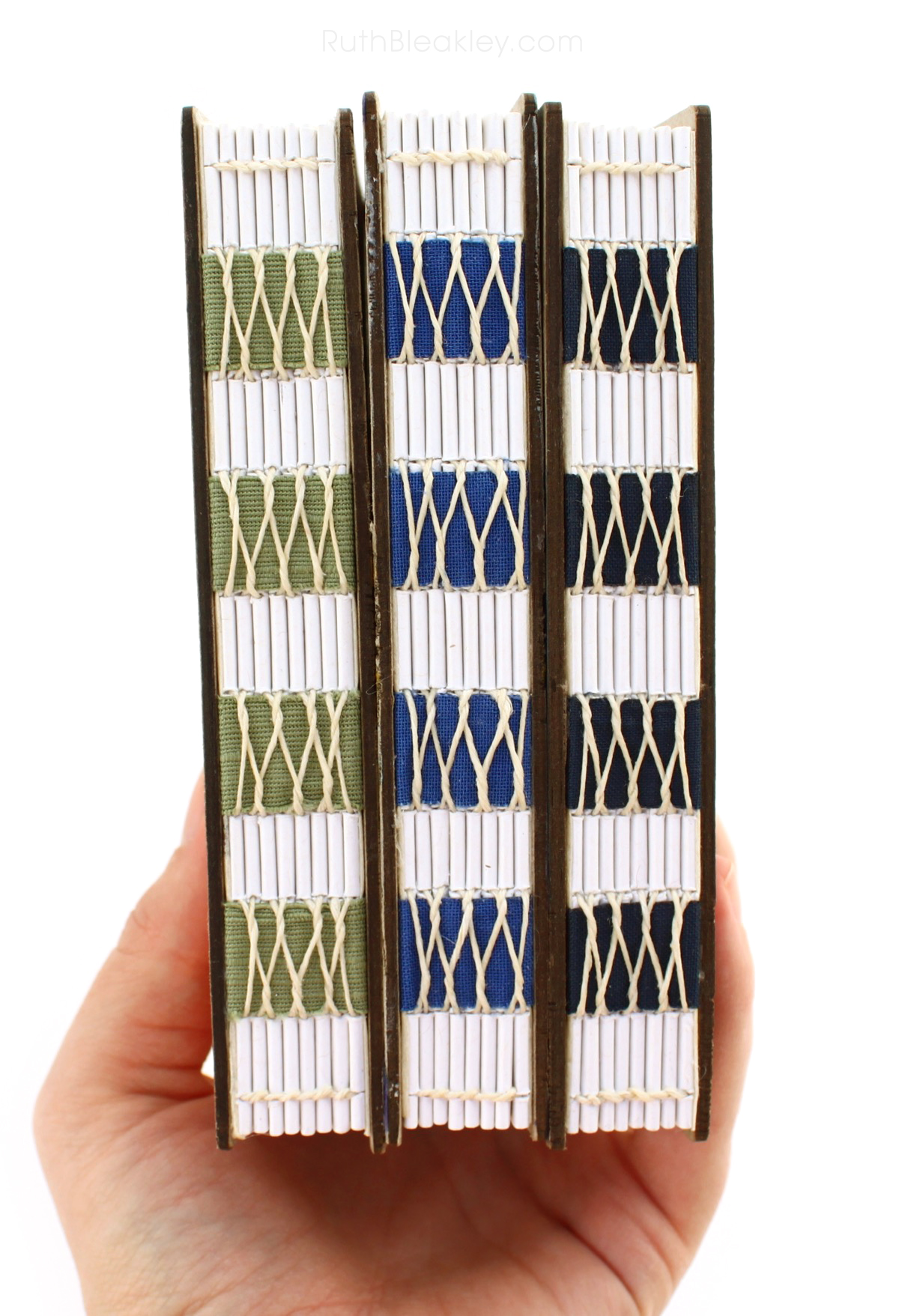 So delightful! But what are those other books you ask? Well good thing I have lots of photos of those too!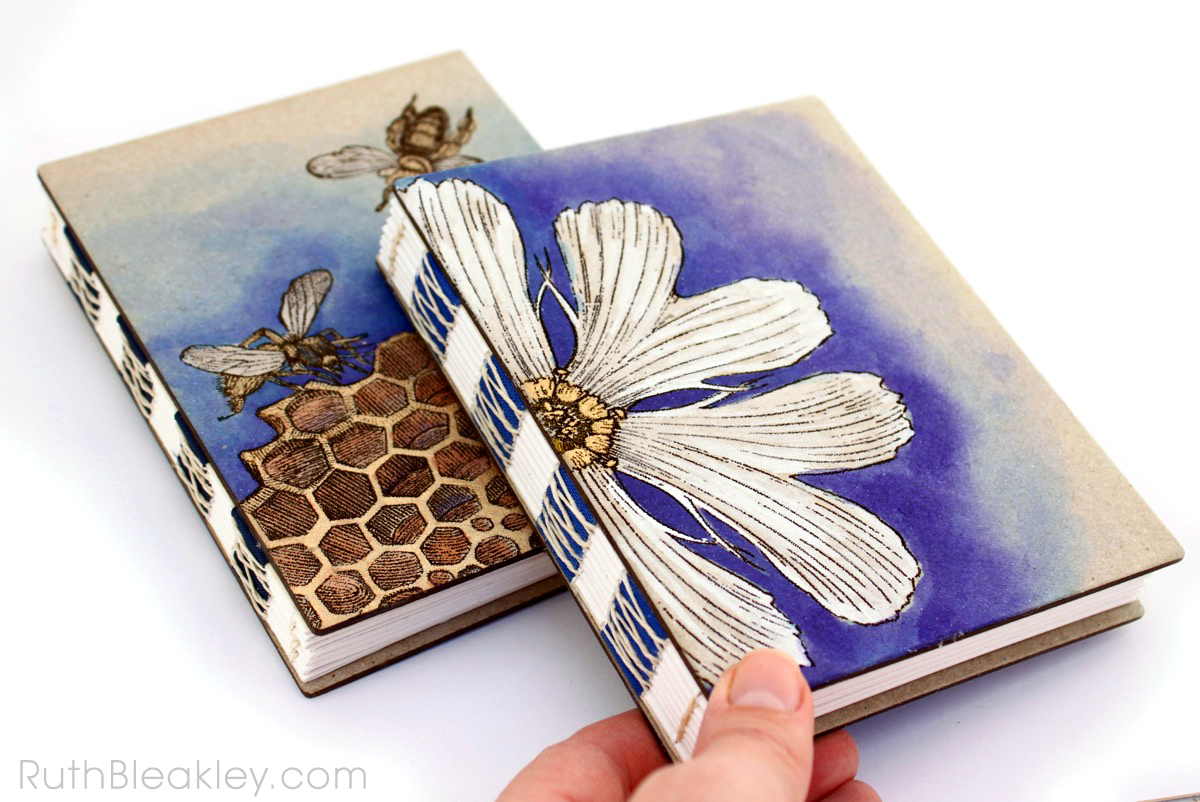 For this pretty daisy journal I used the same flower engraving (or one very similar) as I did for my other previous Daisy Coptic Stitch Journal post but I did a much darker ink wash instead of the pearlescent watercolor paints: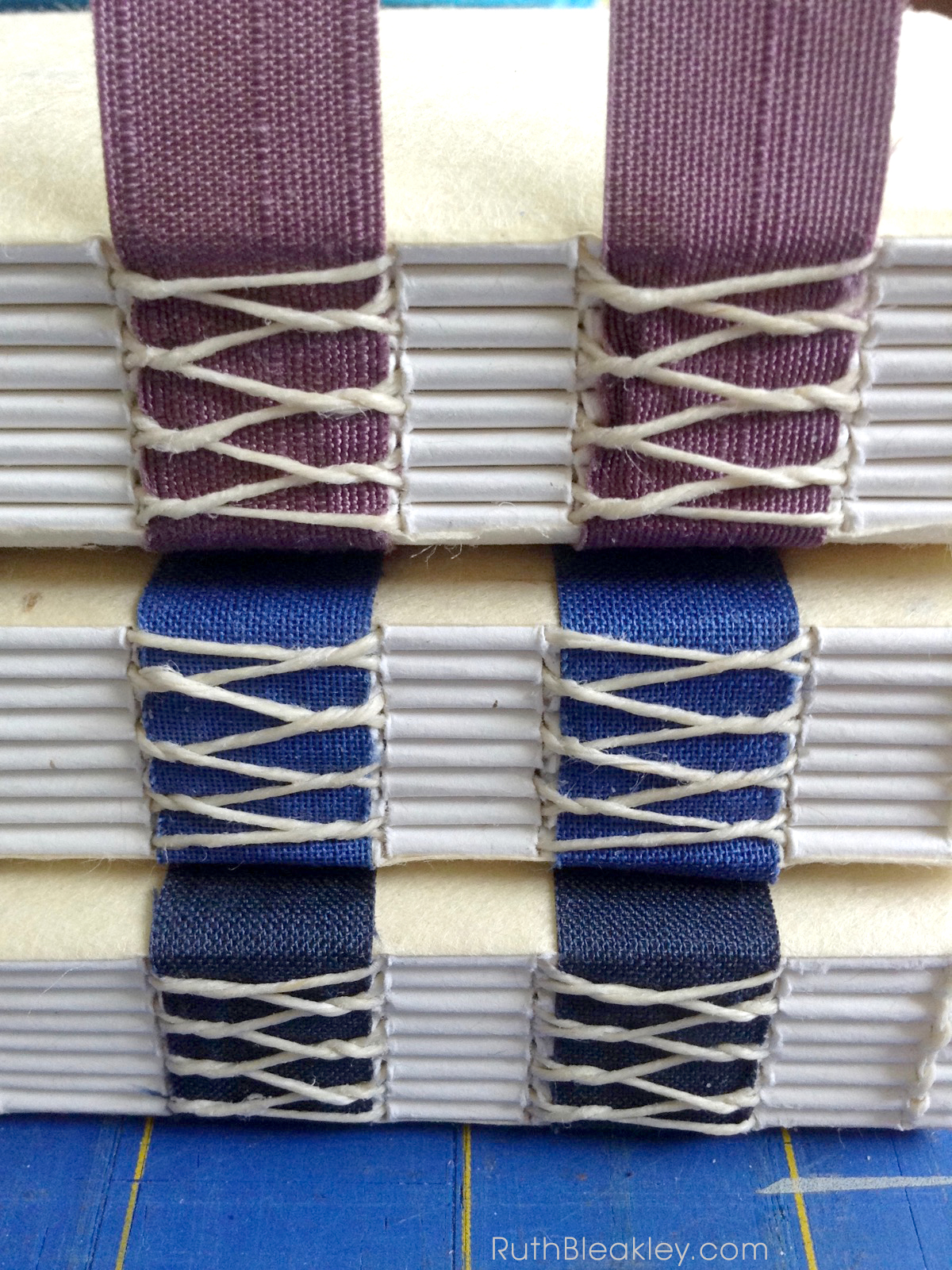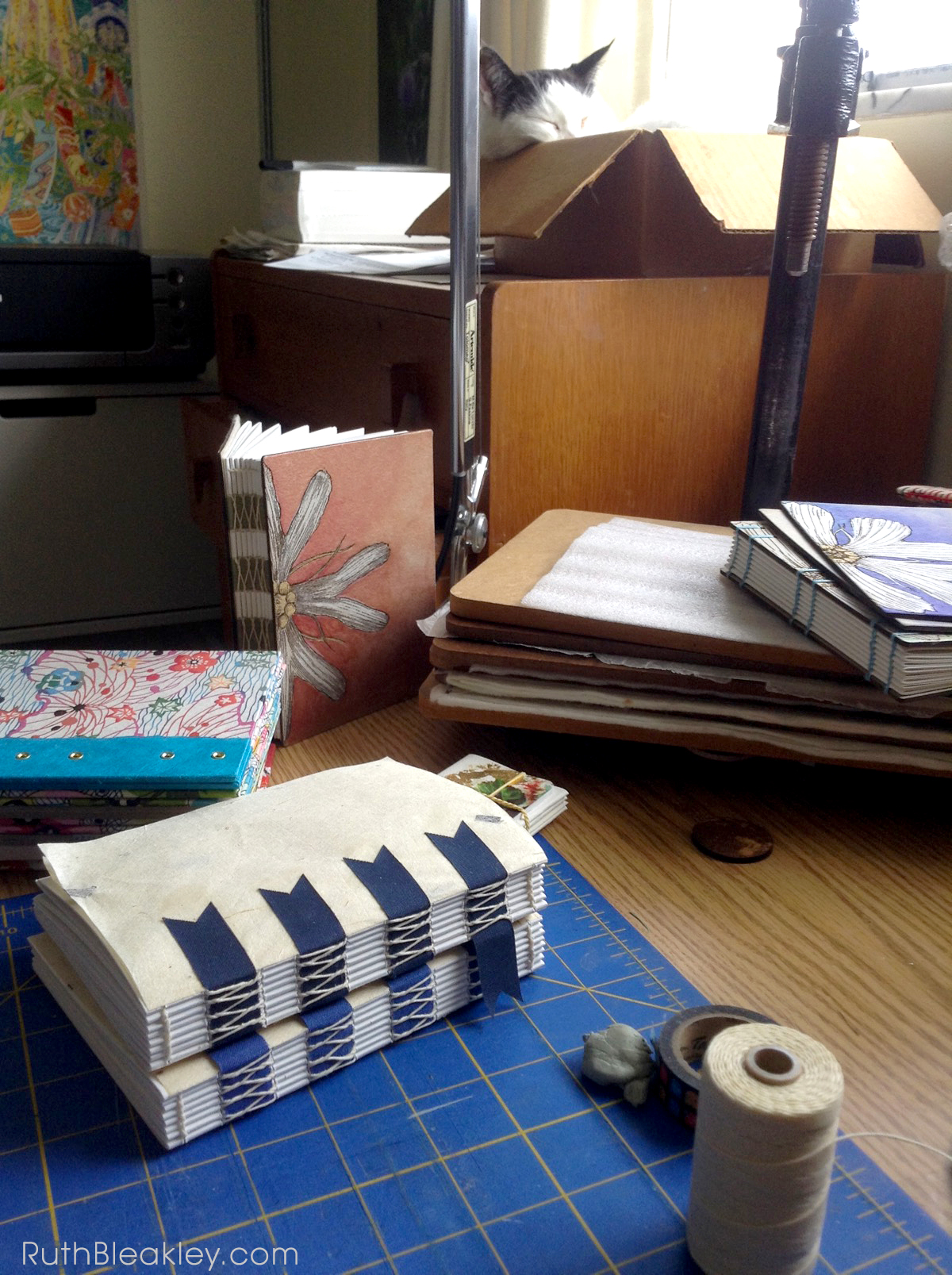 Once again with the magic trick: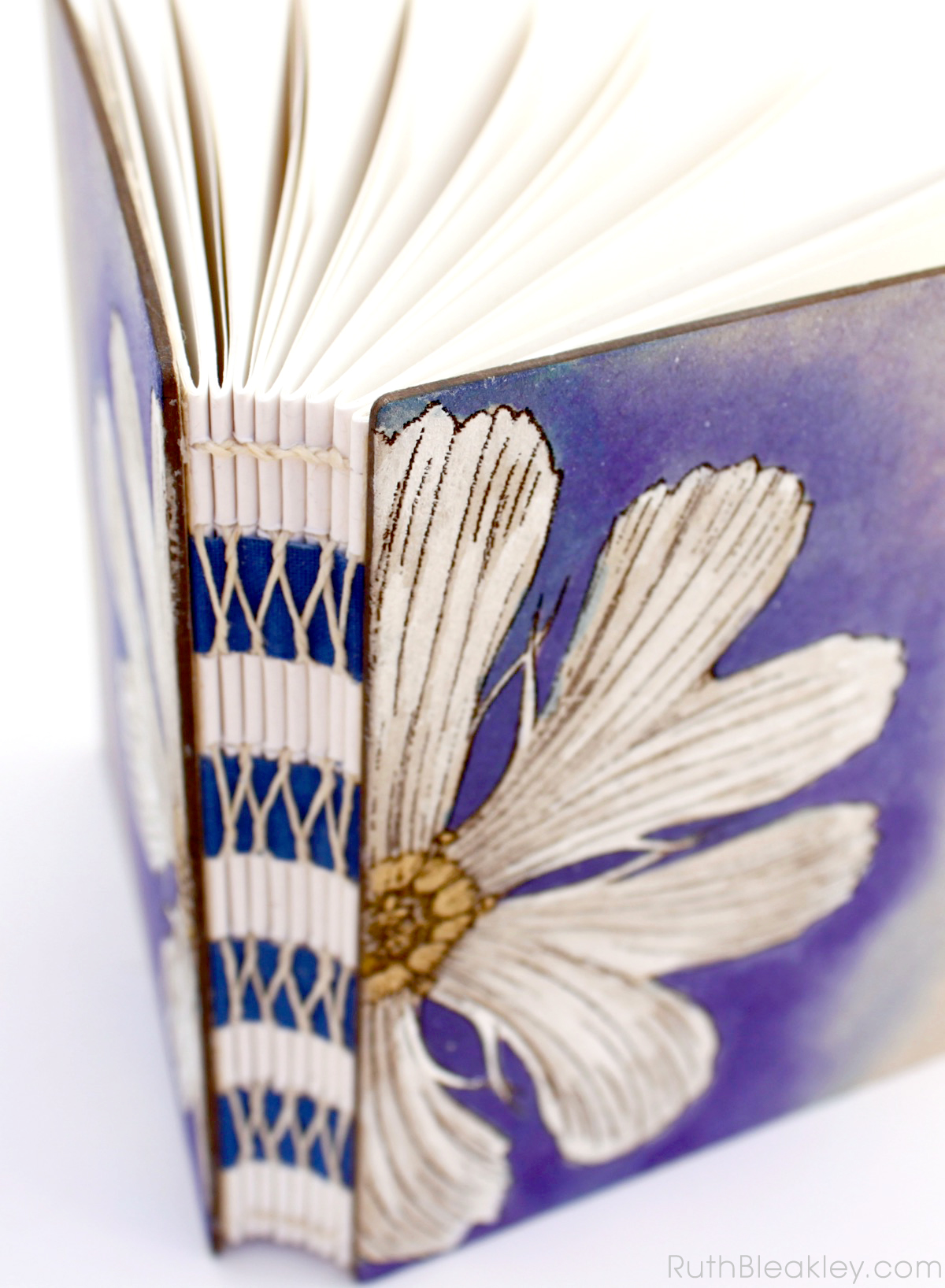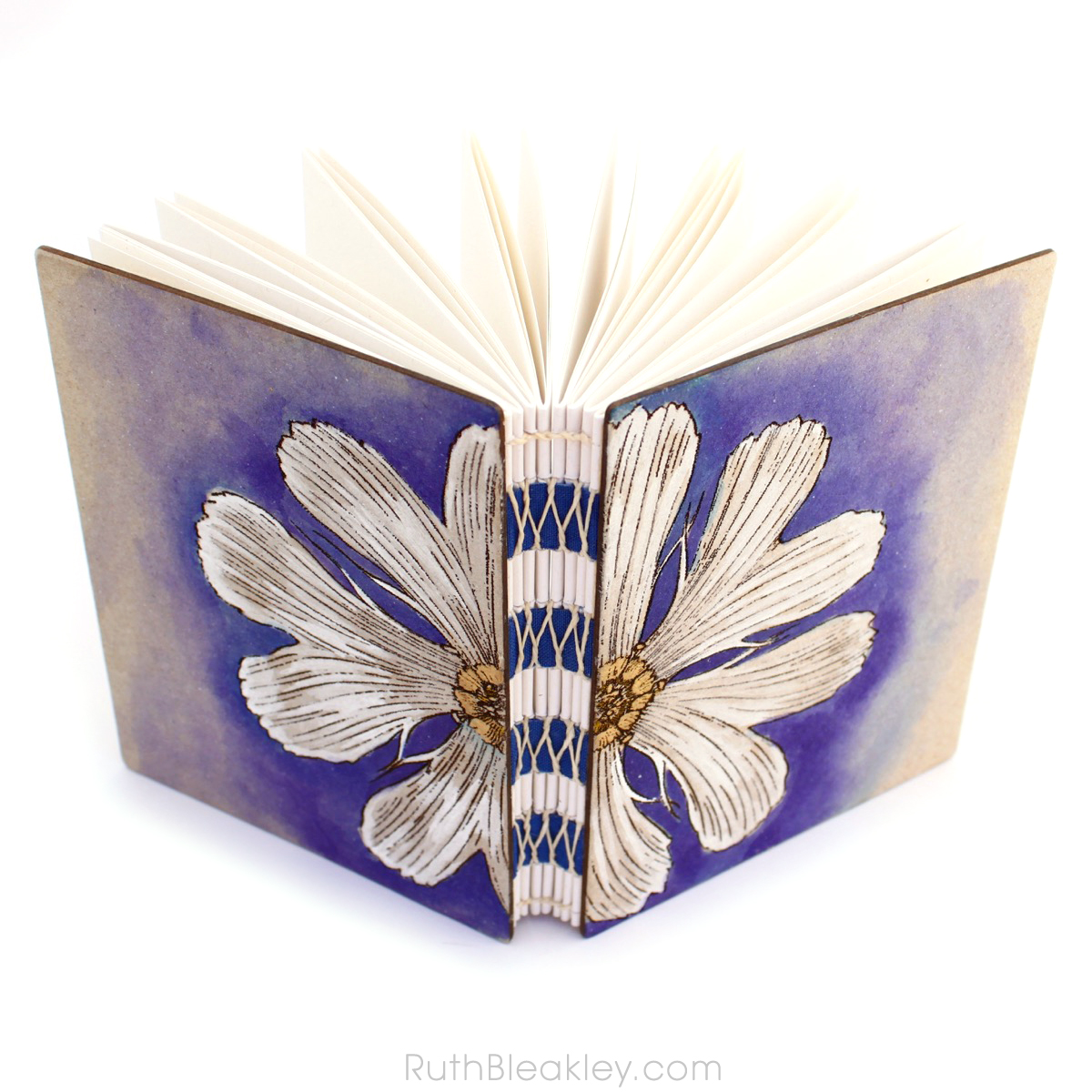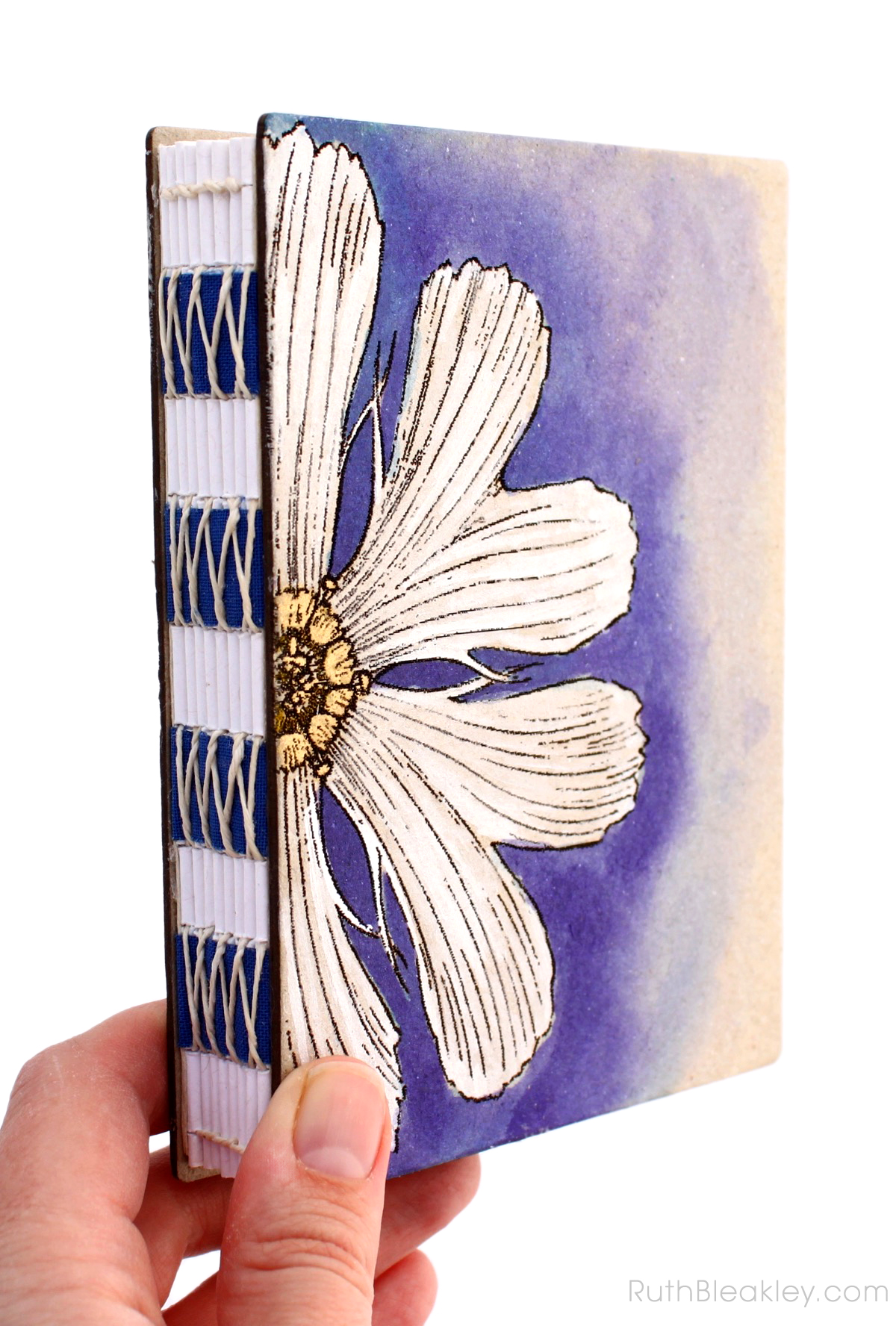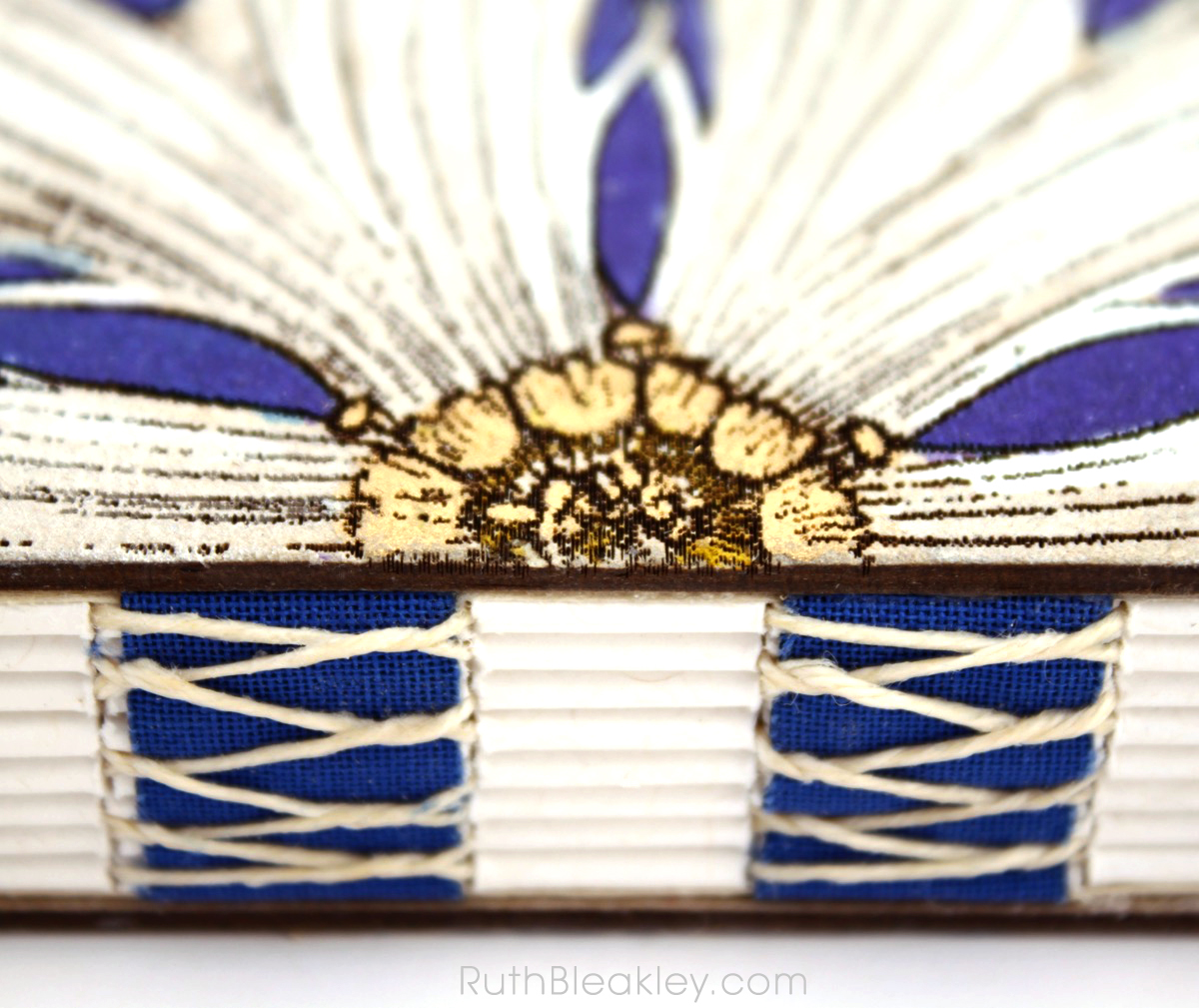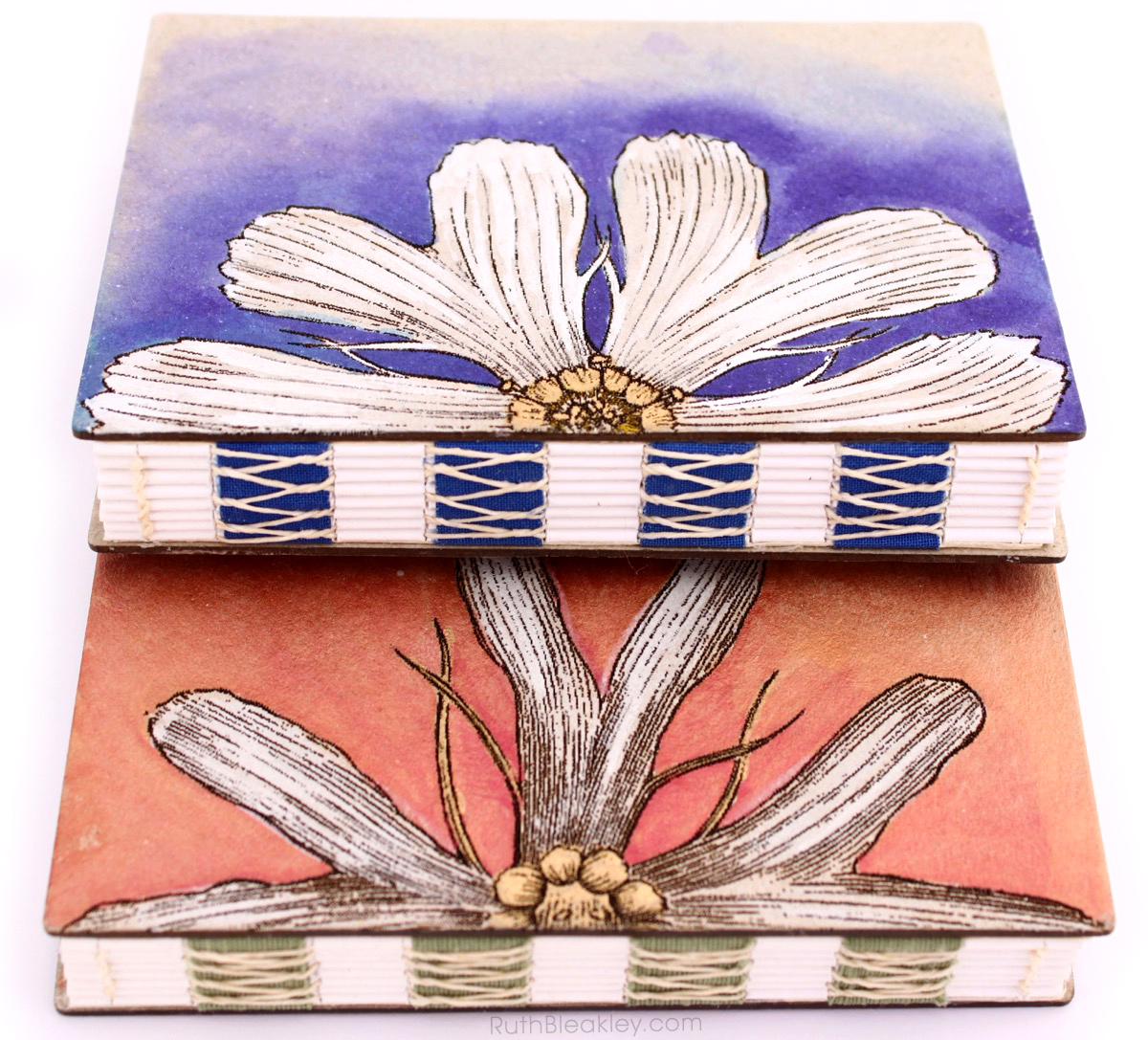 and now for the "oops" moment I promised – I accidentally glued one of the covers on backwards on the red flower book! Whoops! Oh well, live and learn!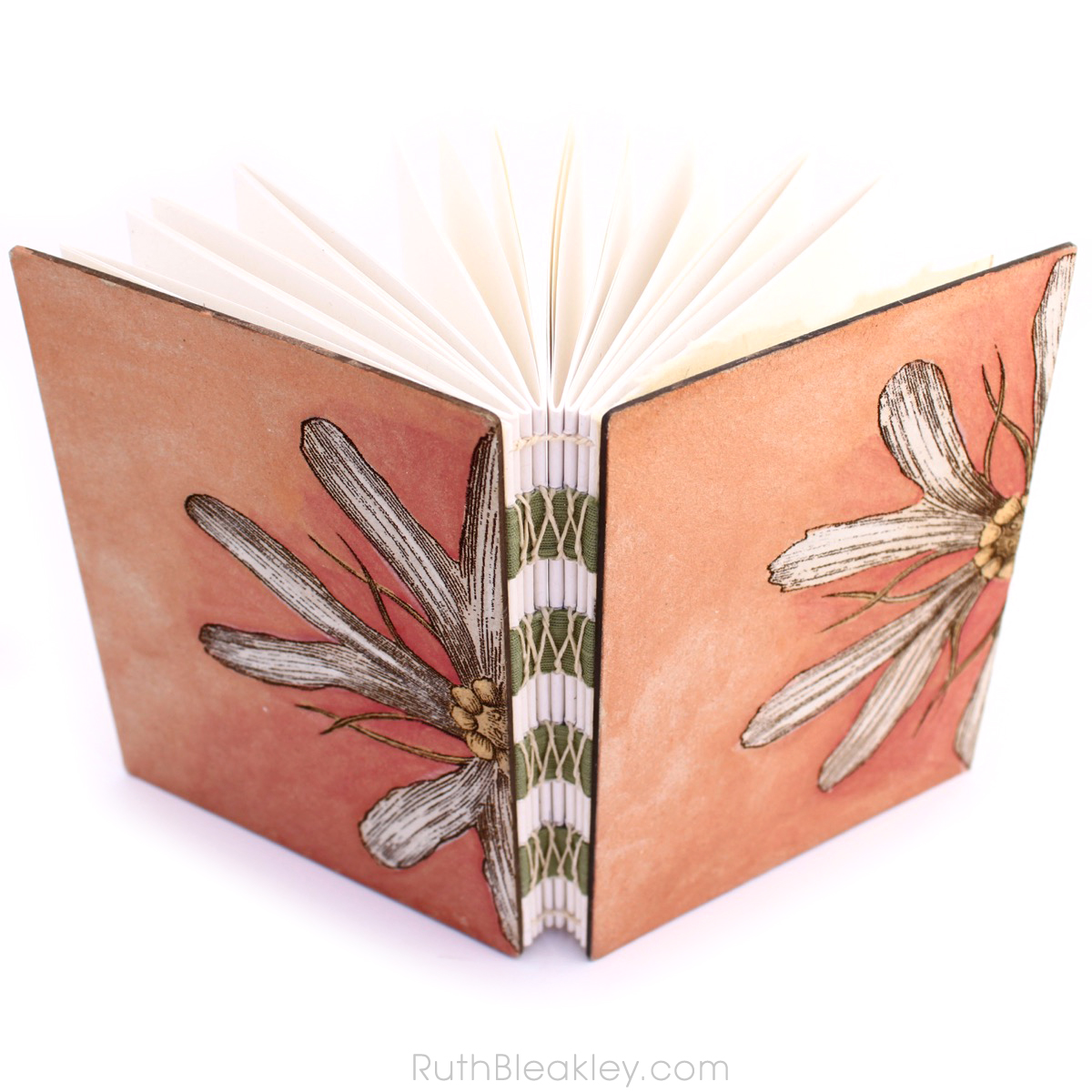 I hope you enjoyed these one million bajillion bookbinding photos of these lasercut nature journals! I have already sold them, except for the "oops" red daisy journal which I think I'll just keep as a daily reminder of the dangers of hubris in the studio.
Thank you so much for reading my blog – if you enjoy bookbinding, check out my Pinterest board Handmade Books + Journals (which as of this writing has 10,144 followers!) and don't forget to sign up for my newsletter:



(Interested in buying a Glowforge? Use this referral link and we can both get $100 off – I'll get a coupon for their supply store and you'll get a $100 Glowforge discount)
this post contains affiliate links