I have a huge weakness for decorative paper – I get stingy when it comes to buying new clothes, but the sky's the limit when it comes to spending money on fancy handmade paper! Fortunately I can turn that fancy paper into journals, and share it (*cough* sell it) to you! The coptic stitch binding on these journals allows them to lay open flat on your desk, bed, or lap unlike a hardcover binding which can sometimes be stiff and hard to open. These journals are filled with 160 pages of nice thick recycled paper made in the USA ("thick" meaning the ink won't show on the opposite side of the page).
These books are currently for sale in my etsy shop (while they last!):
Plum Blossom Chiyogami Journal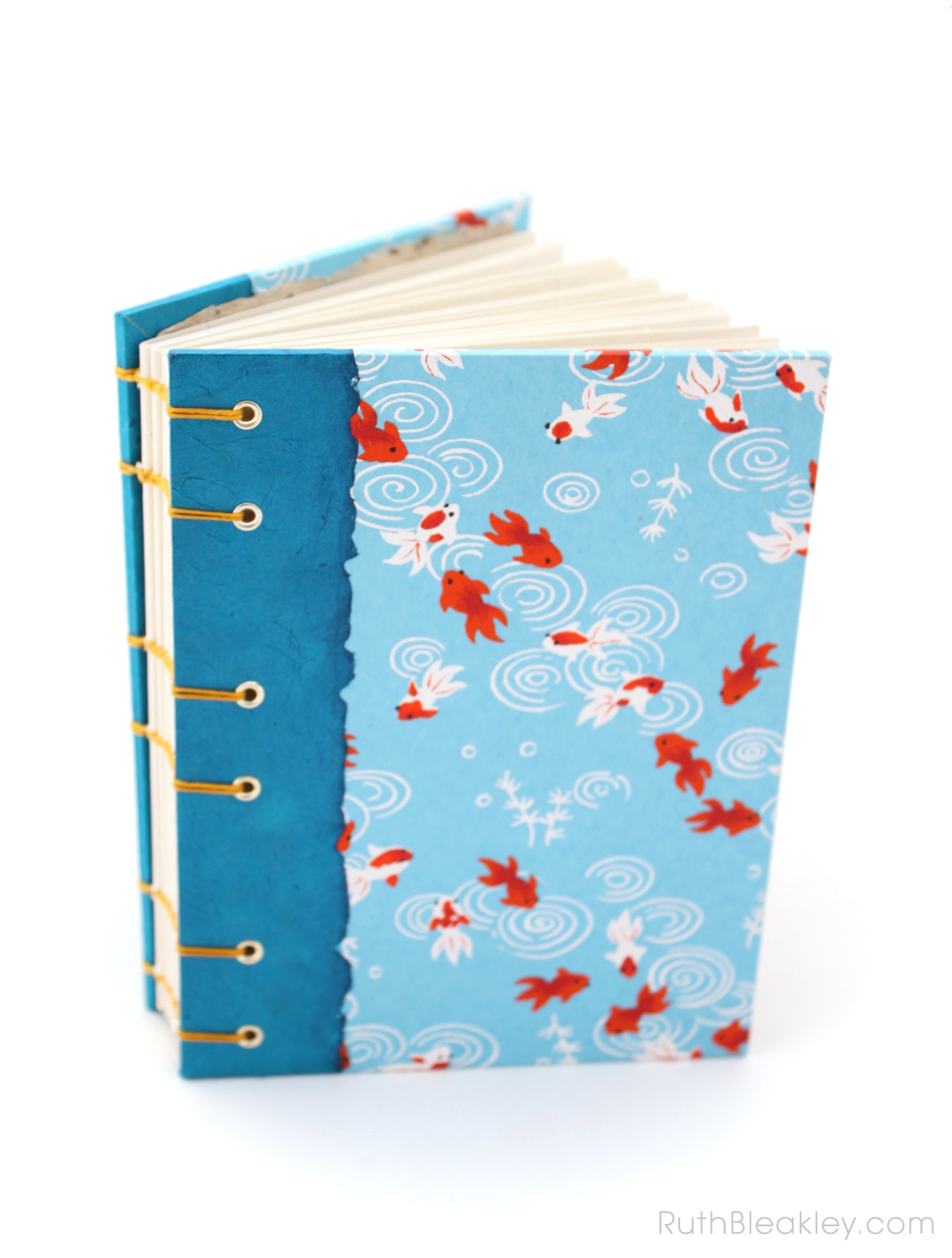 I love the rich colors of handmade Japanese chiyogami paper that I used on the covers of these book! You might be familiar with some of the patterns if you've folded origami because often origami paper is the flat-printed version of the fancier handmade chiyogami, which is silk-screened by hand – each color is added separately giving the paper a lovely subtle dimension, and often a beautiful sheen if the papermakers use gold paint (like they did in the waves and the plum blossom paper on the top and bottom books).
Oh and here's an example of the journal laying open flat: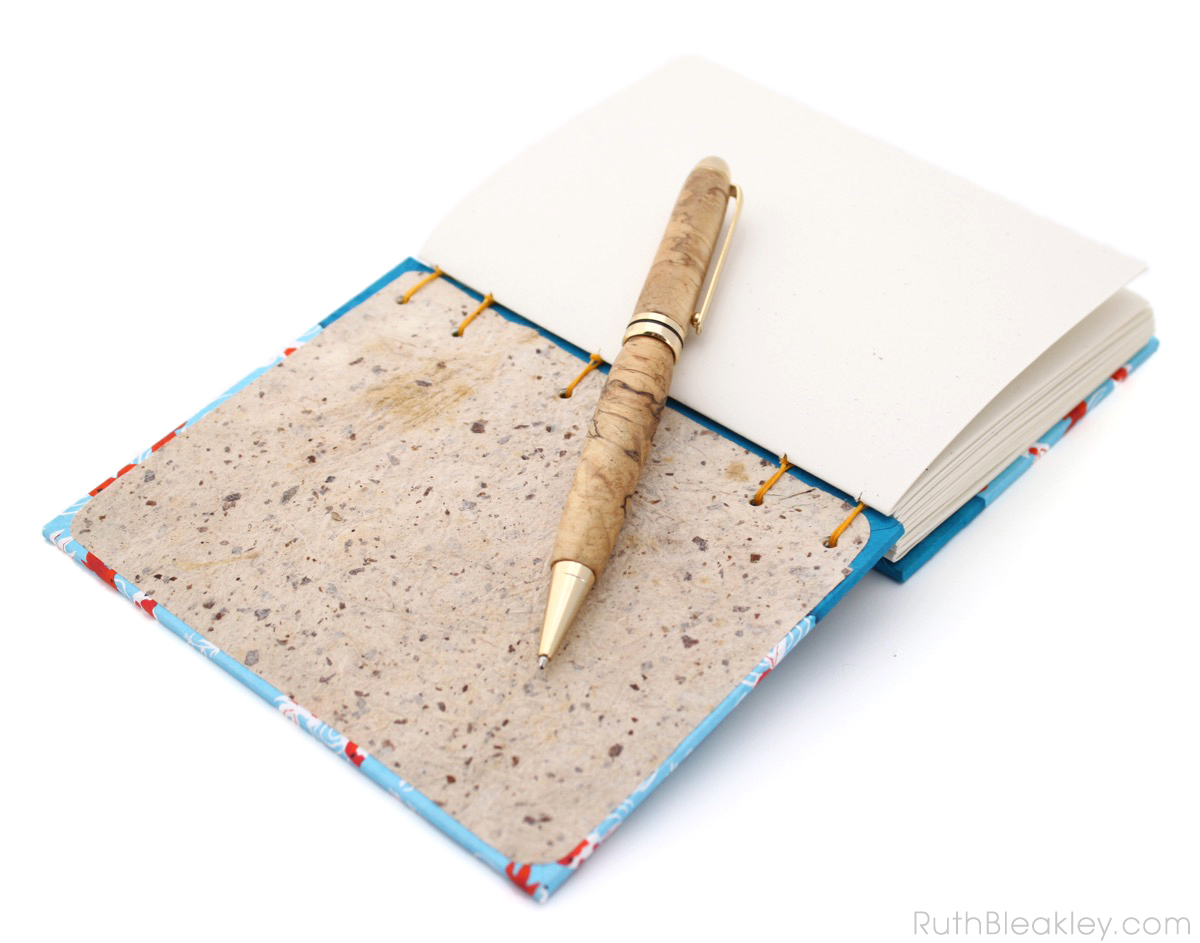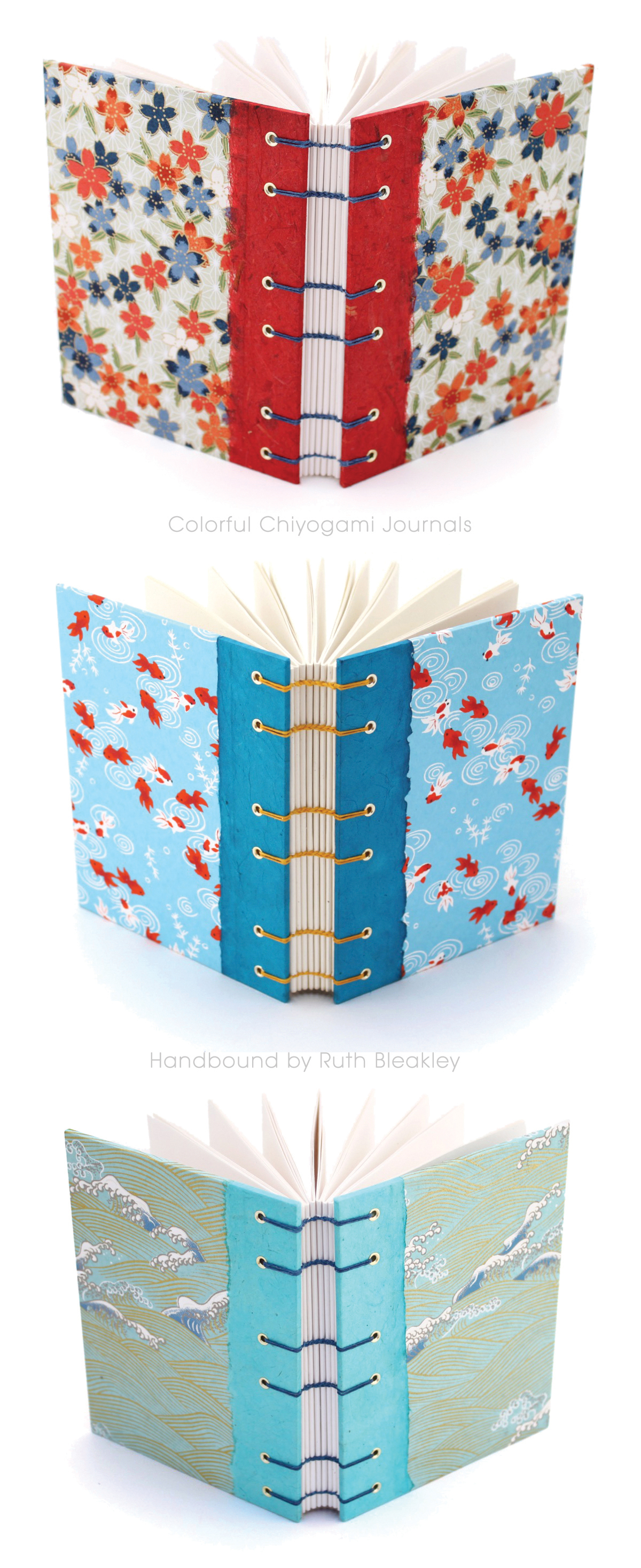 I buy most of my chiyogami through specialty paper suppliers like Paper Source, but if you don't have one of those near you, I just looked and found that you can get some assortment packs of chiyogami on Amazon! Since the paper is handmade it can get pretty  expensive – these kits have 5 sheets of letter-sized chiyogami paper in different patterns for around $14 (as of right now) which is not a bad price: Japanese Chiyogami Paper Assortment by Tansu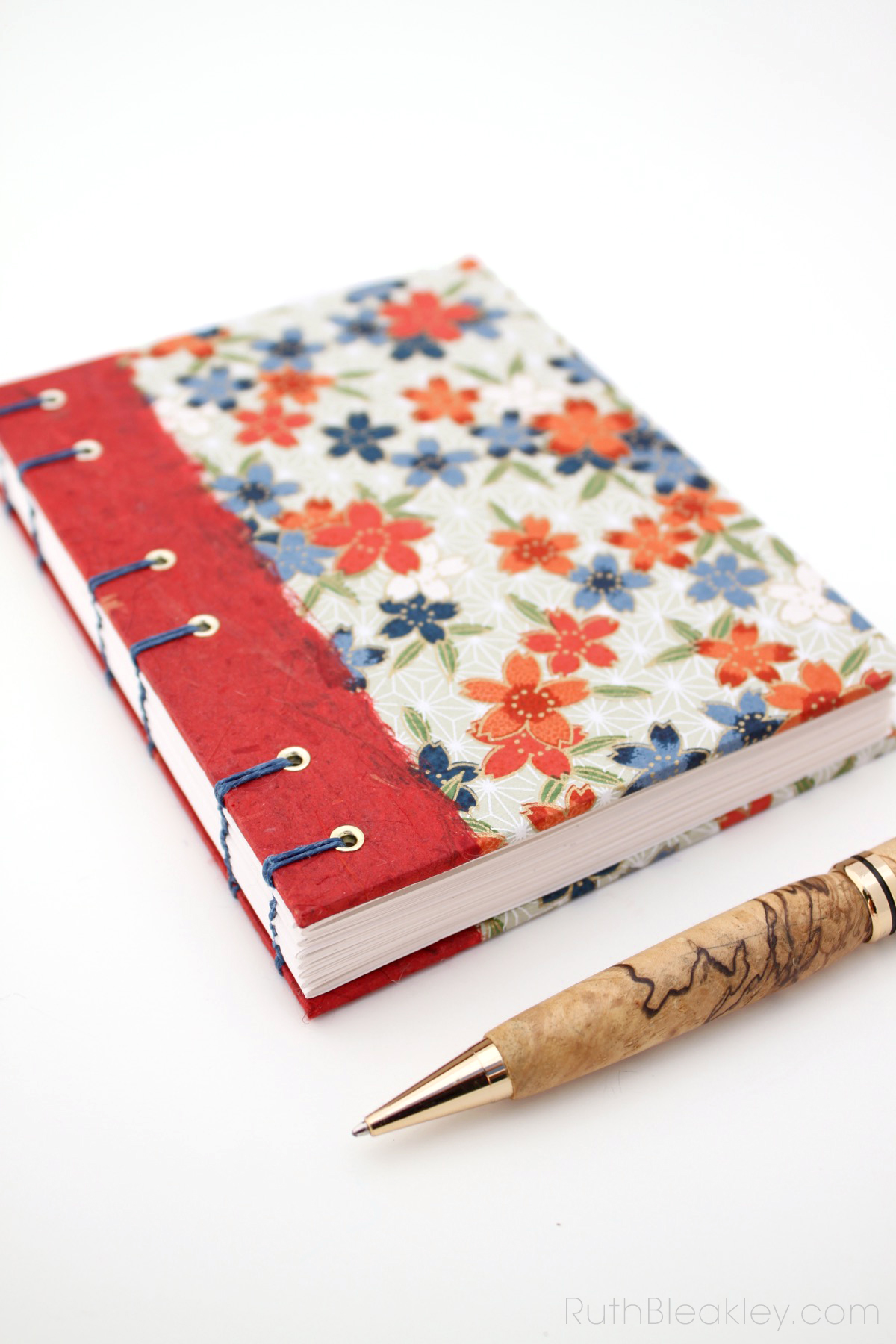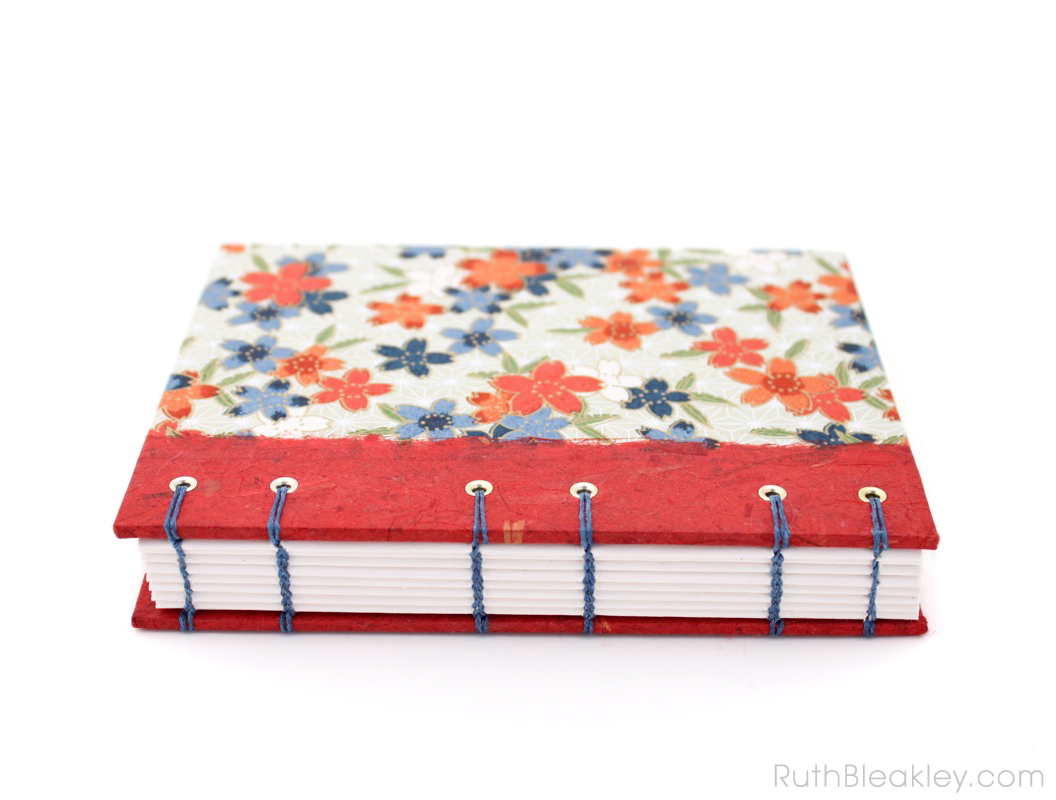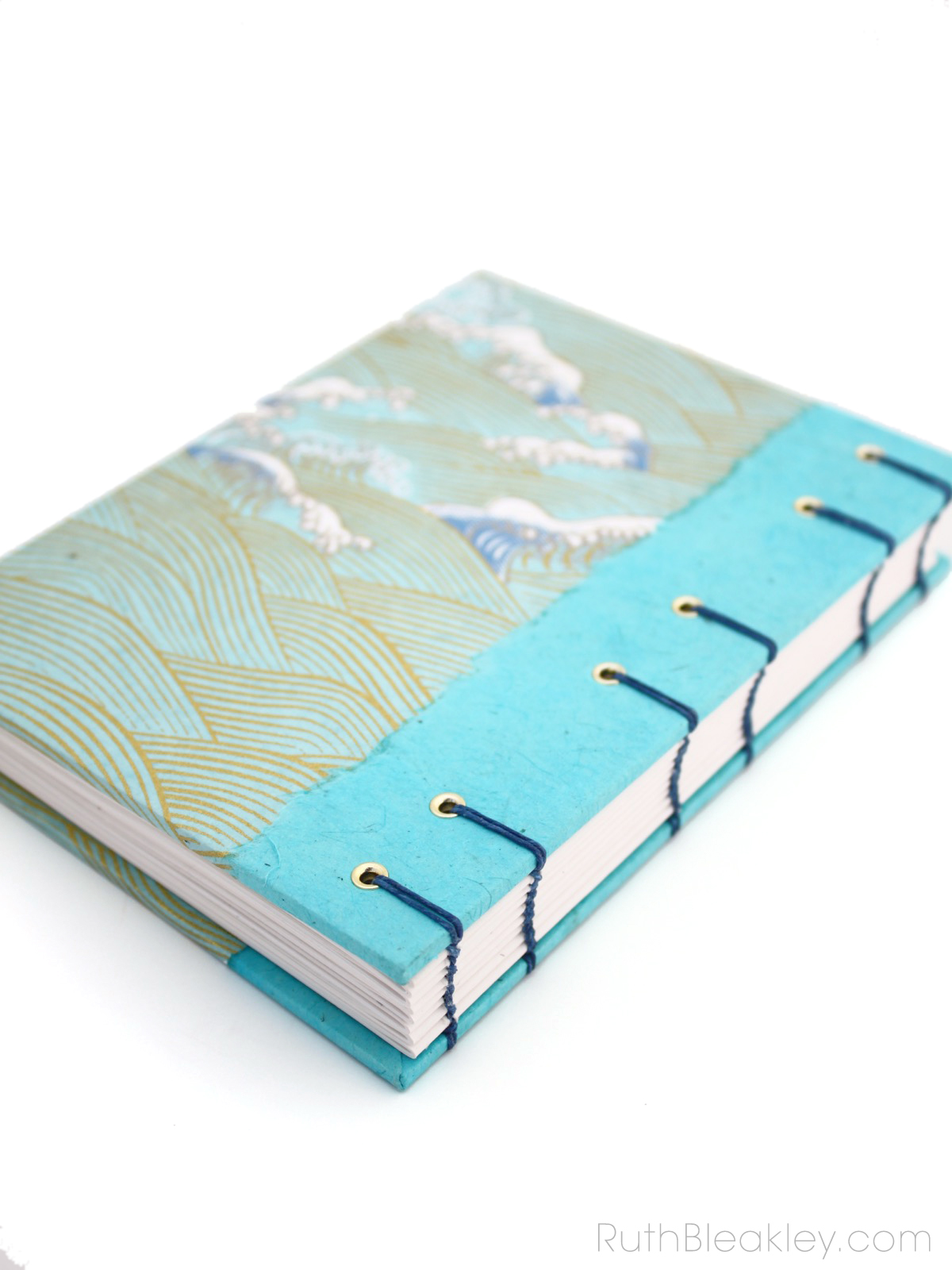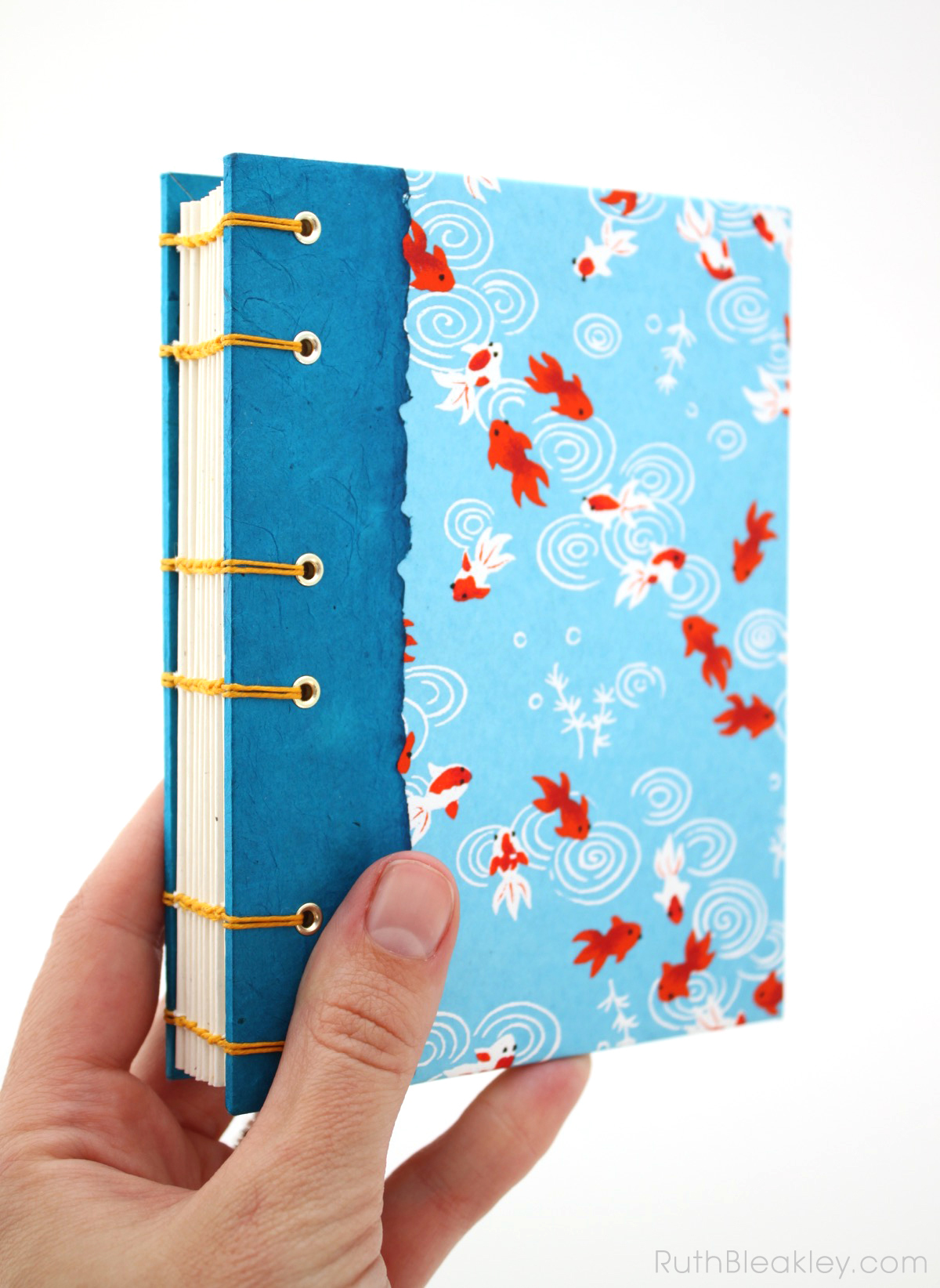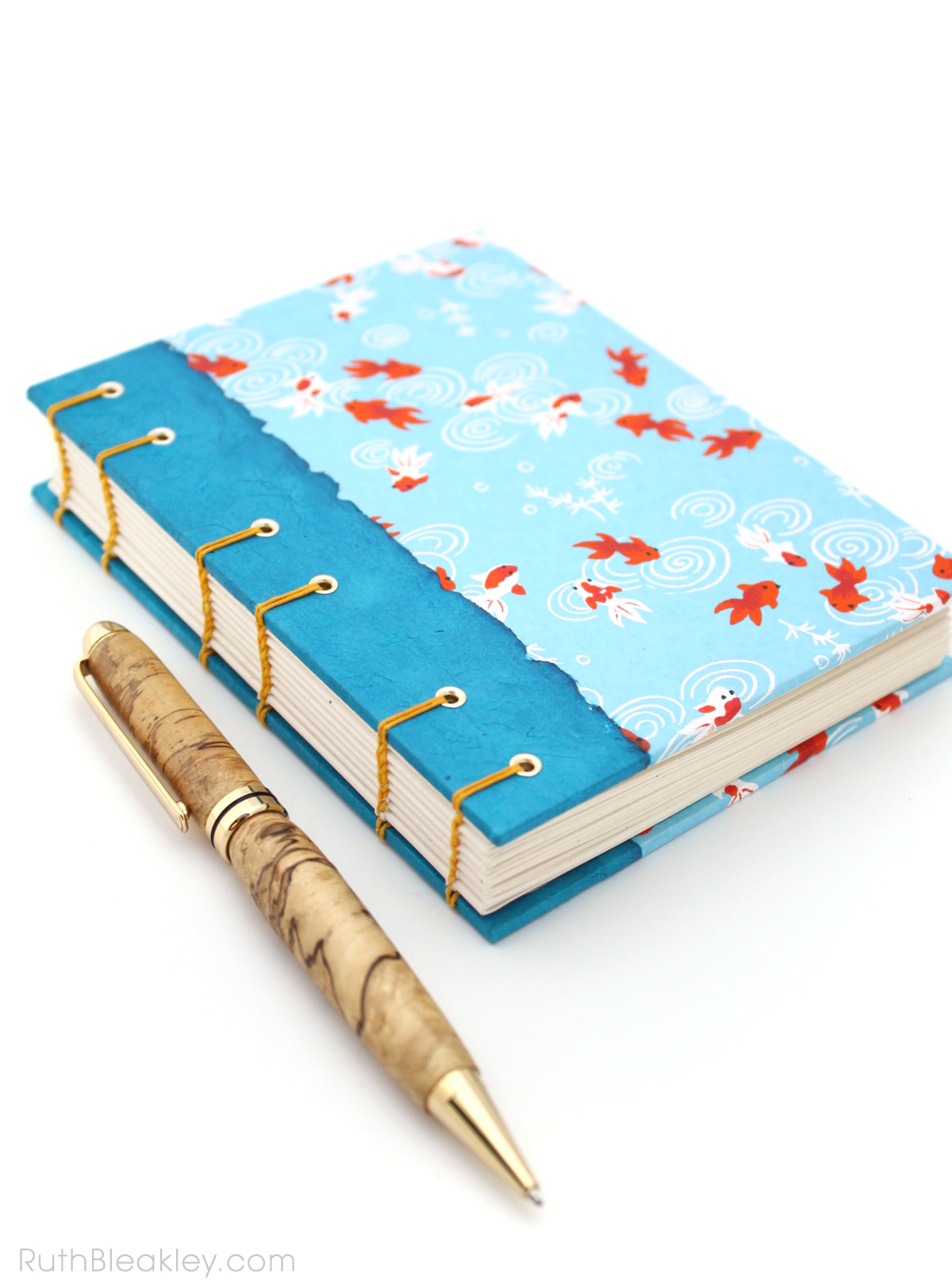 this post contains affiliate links