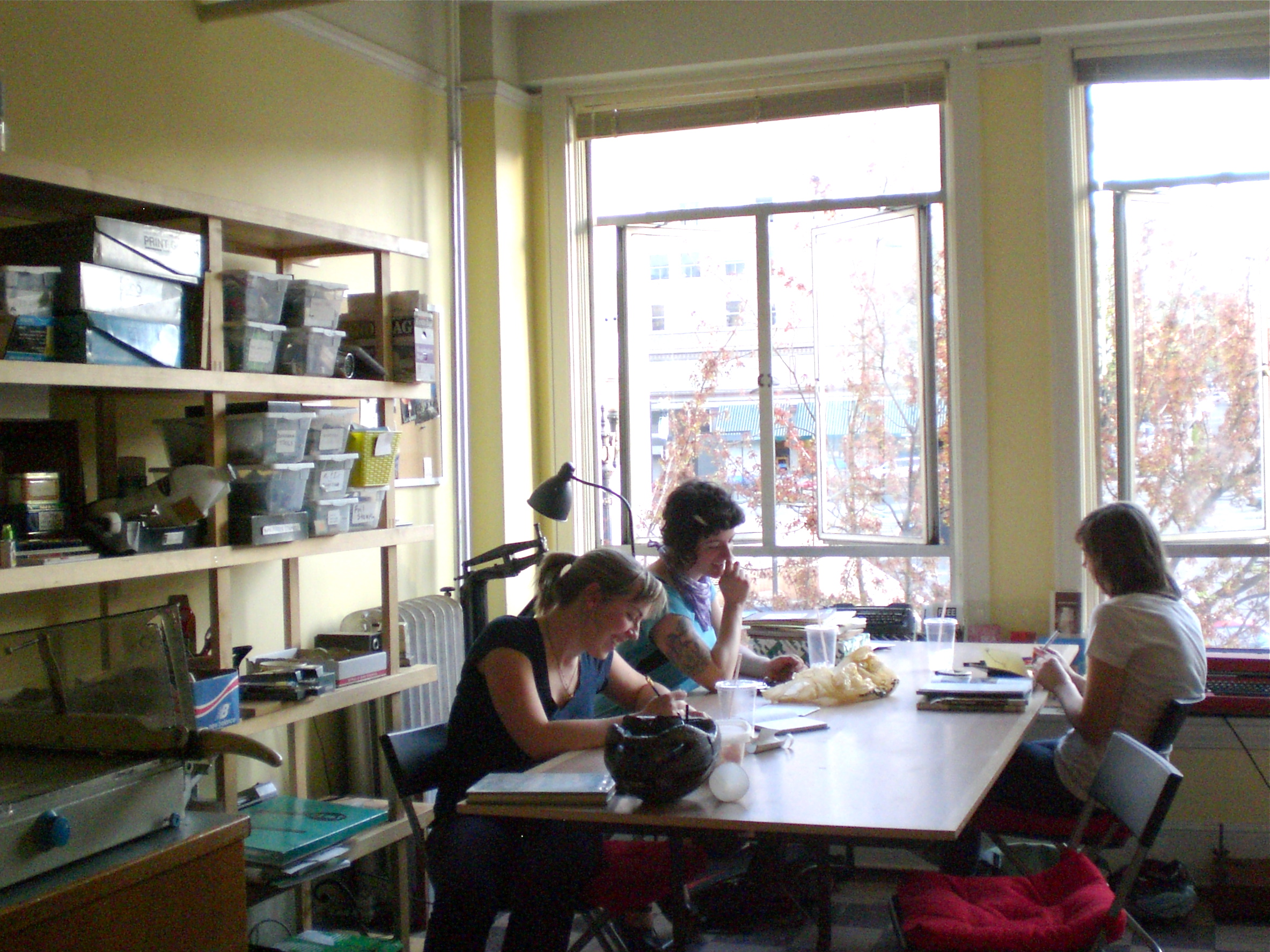 When I was on vacation to Portland Oregon last month I spent a lot of time making things at the IPRC – the Independent Publishers Resource Center.  From their "About" page:
The IPRC is one of the only nonprofit self-publishing centers of its kind anywhere in the world.  We offer access to workspace and tools to aid in the production and distribution of zines, comics, hand-bound books and artwork.  This includes computer workstations for writing, scanning, graphic design & desktop publishing, and high-speed internet access for research and networking purposes; two copiers, five table-top letterpresses, three Gocco printers, a YuDu screenprinter, and various other tools for creating, binding, and assembling publications.  We also have two art galleries and one of the nation's largest circulating zine libraries.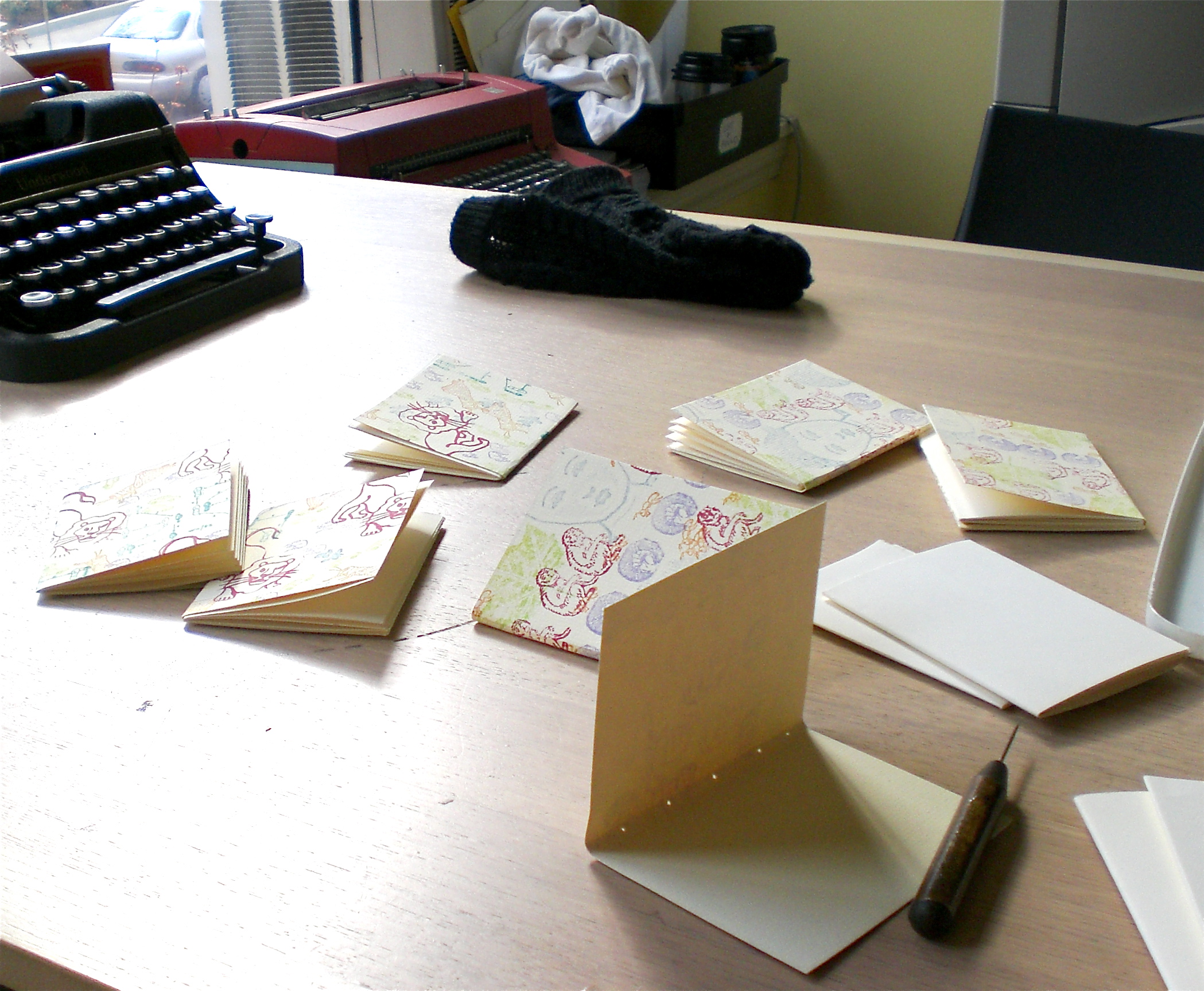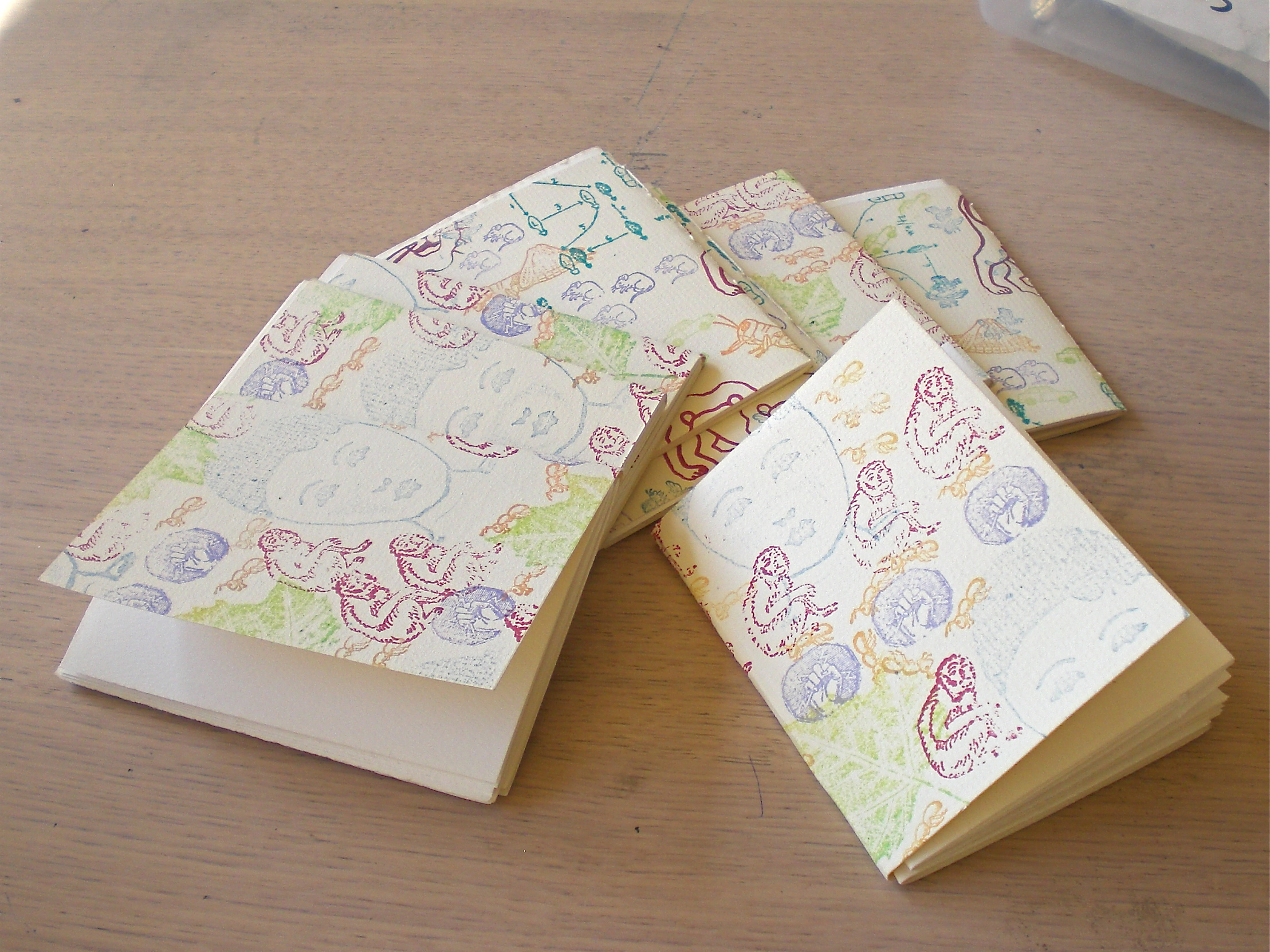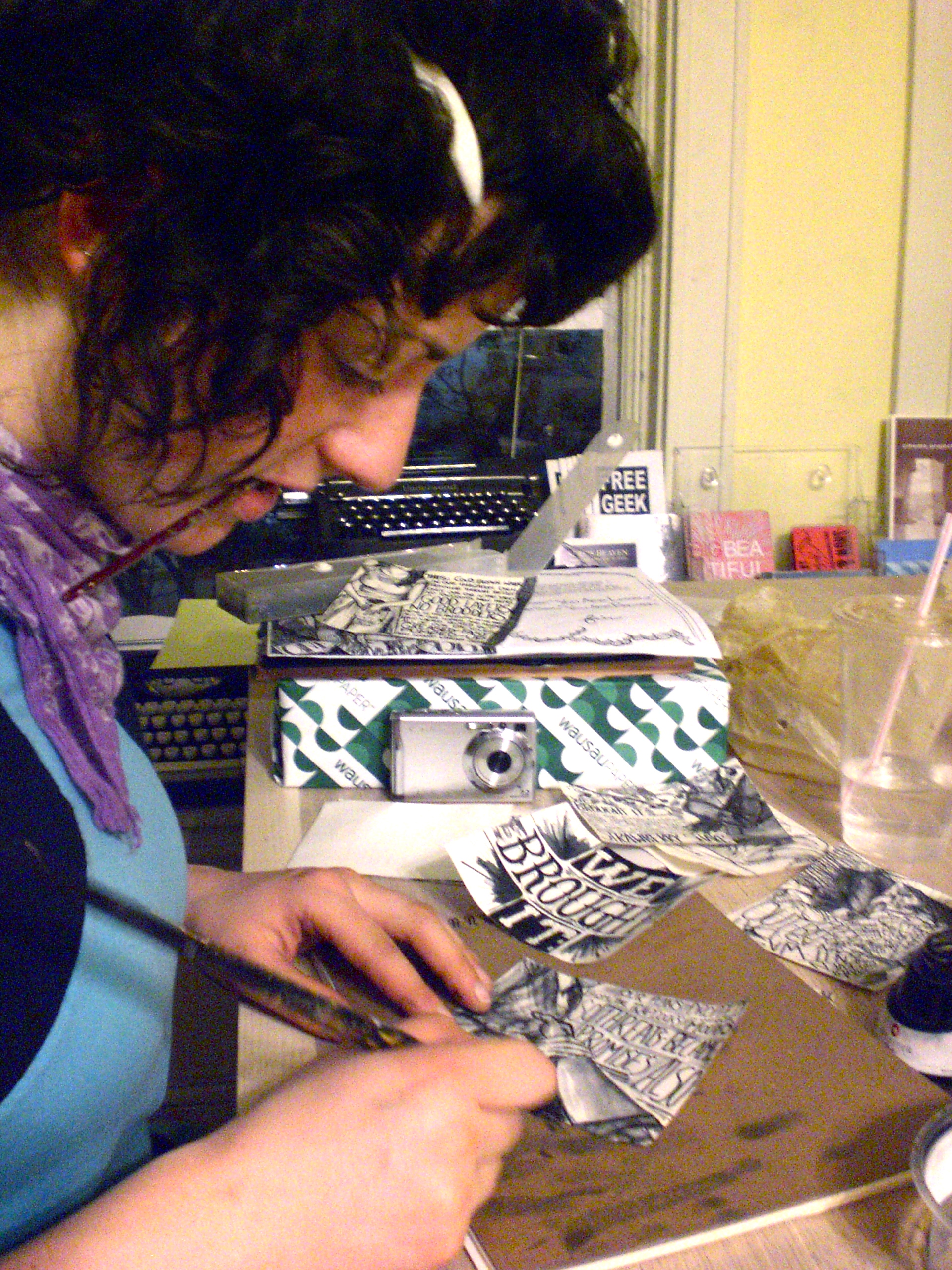 I highly recommend getting a membership if you're going to be in Portland for any length of time. When I visited they were having a recession special and membership was $25 for three months – usually it's $55-$200 a year, sliding scale. The fee entitles you to use of all the tools at the IPRC (although you must complete the Intro to Letterpress class to use the letterpress lab) and access to lots of paper, stamps, markers and the photocopier for just a nickel a copy.