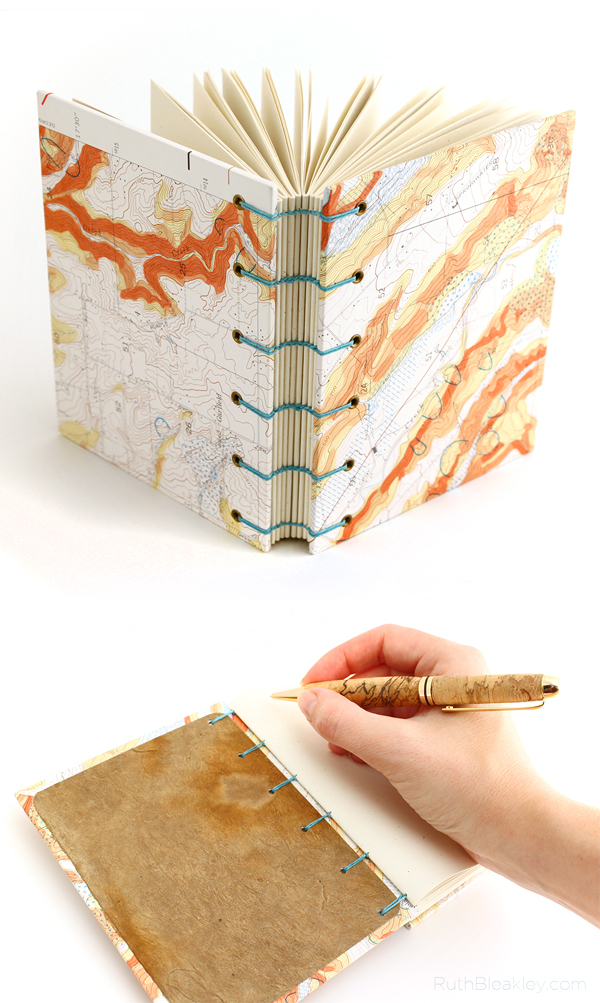 This book may still be available for sale, check my etsy shop: Oregon Geological Map Journal
Back in 2009 I took an extended trip to Portland, Oregon and while I was there, I came upon an amazing collection of colorful topographic maps entitled "Geological Hazards Maps of Northeast Clackmas County, Oregon" in a thrift store. I loved the unusual orange, yellow, blue and even salmon pink colors in the maps and knew I had to have them!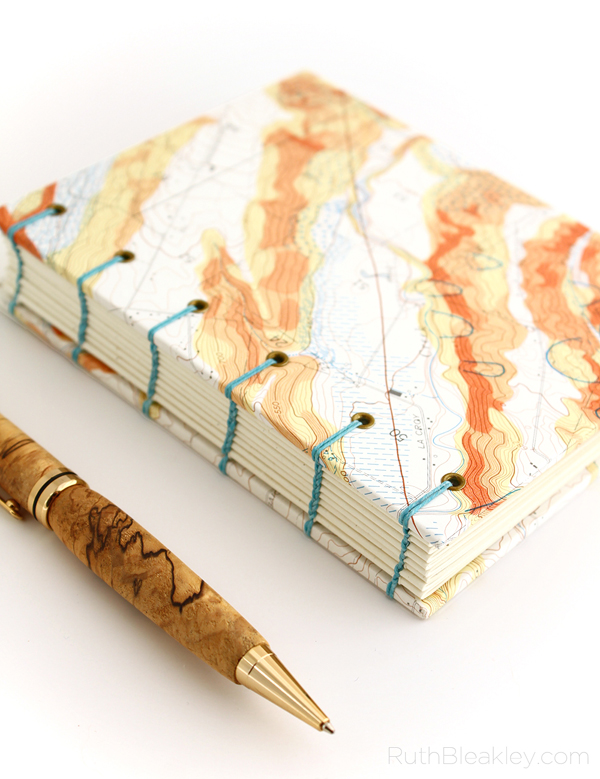 I kept those maps around for YEARS, waiting for the perfect time…ok that's a lie, actually they got kind of buried underneath all of my other paper, and I came across them when pawing through my flat files (flat files are also called map drawers, and I lucked out and got mine used for a very good price!) – you can see the actual moment of discovery here:
(on a side note, I get lots of my paper from Paper Source, they have a gorgeous selection of handmade papers from Japan, Nepal, Italy, Thailand, you name it!)
If you visit my instagram page, you can see lots of photos of the different stages of construction for this particular journal and many others that I'm working on at this very moment. I created several journals using the same maps, so check my shop to see if I have any left.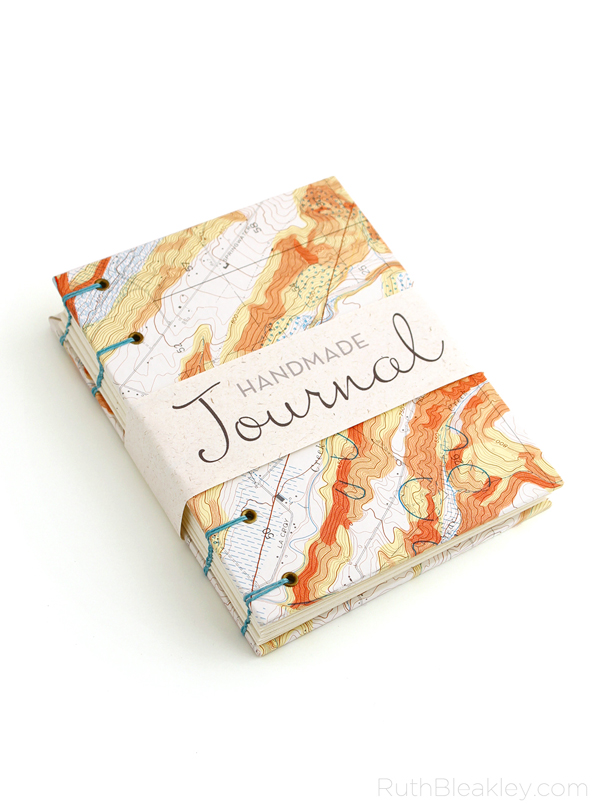 Here's where I put a tiny ad for Paper Source, the store I would live inside of if I could – their gift wrap is very pretty and is a less expensive option for book covers: