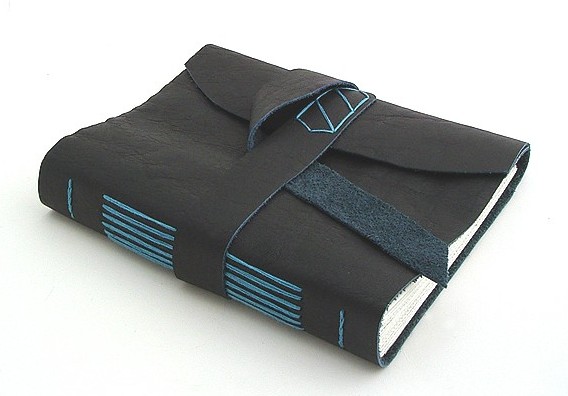 I learned this type of binding, called the Longstitch from Keith Smith's book Volume 1: Non Adhesive Binding: Books Without Paste or Glue. The advantages of creating a book without using glue is its increased longevity. Paste or glue can be acidic, and once an acidic glue saturates paper, it will speed up the process of decay. Also, glues with protein such as animal hide glues or cellulose pastes might attract insects. Binding without glues eliminates those problems and leads to an extra long lasting book.
This German style of long stitch binding is nearly 800 years old – according to Wikipedia: "This particular sewing method is very old and originated in Germany as early as the medieval era. In Szirmai's text, "The Archaeology of medieval bookbinding," the author describes this method of bookbinding being used on parchment covered books with reinforced spines between 1375 and 1500. "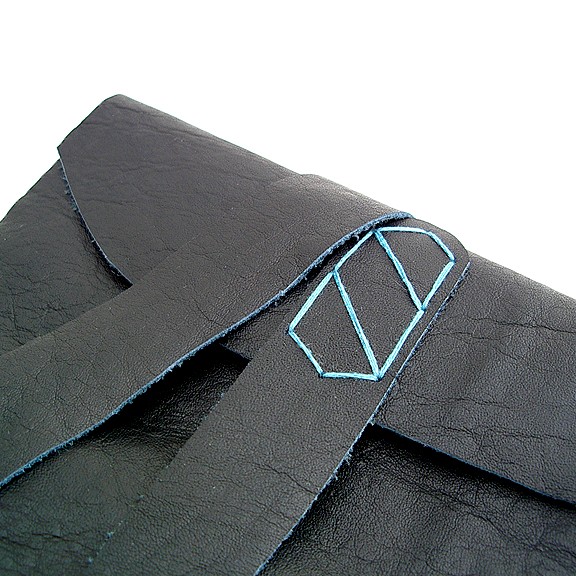 Here's a closeup of the stitching pattern I made to hold the strap on. All of the holes were made with the Japanese Screw Punch and a 1mm bit. I created a wraparound tie with extra leather, the book measures about 5.5″x7″.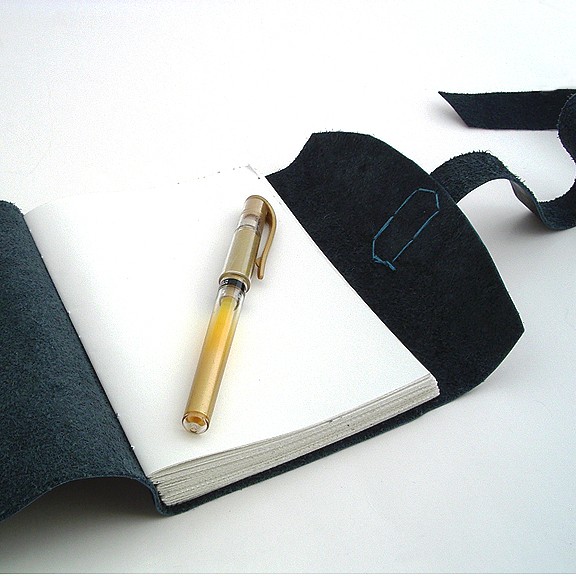 Here it is with a pen for scale – the interior pages are hand-torn. Two signatures are sewn at each sewing station pierced in the cover. One of the nice things about this binding is that the book will lay flat when you write in it – this book contains about 200 pages. The "long stitches" are in the center of the book, and at the head and tail a chain stitch links one signature to the next.