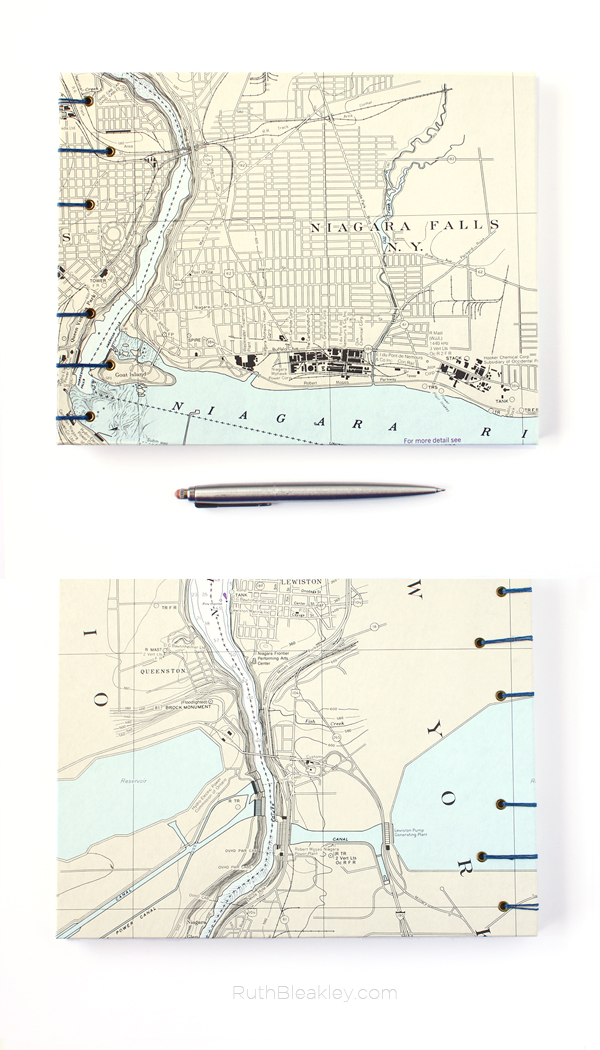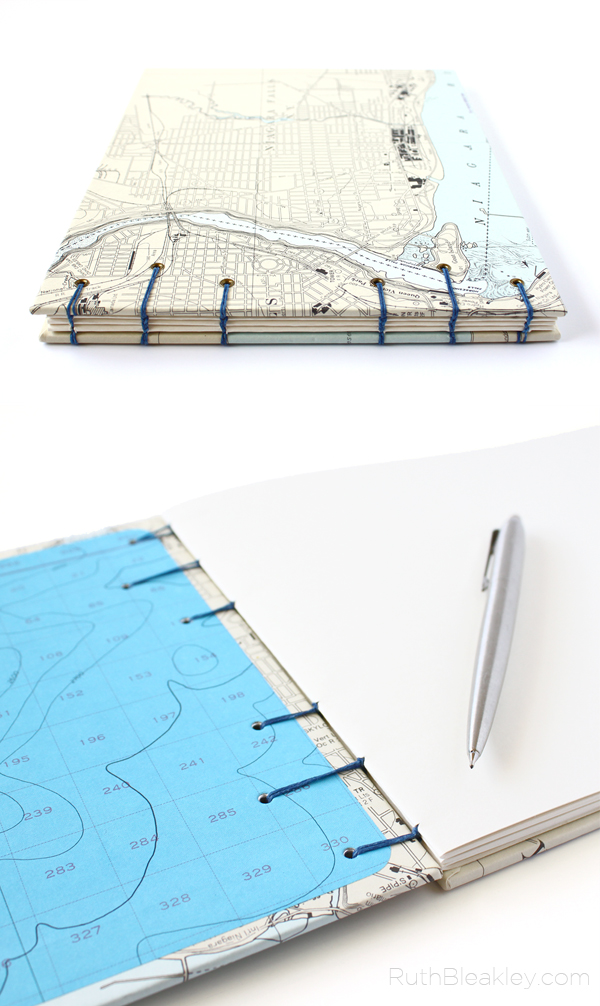 This one of a kind guestbook was created by me for folks getting married at Niagara Falls, with a beautiful vintage nautical chart of the area. I remember one year I got to see the falls twice; once on a beautiful warm May day (on my way to a wedding that took place on a roller coaster) and once on a freezing cold February day when everything was glistening with ice. This is a one-of-a-kind nautical chart guestbook – When I say one of a kind, I mean it! I don't have any other charts of Niagara Falls right now, so when it sells, that's it! (You can check to see if it's still available for sale by clicking here: Niagara Falls Guestbook)
I stitched this 7″x9″ (7″x18″ when opened) hardcover guest book together by hand and it is filled with 36 pages (72 sides, front and back) of creamy 90 lb drawing paper.
The book is hand-sewn with a coptic stitch, a type of braided binding that I did with blue waxed Irish Linen thread, which is really strong. Check out this blog post to see a big stack of handmade nautical chart guestbooks (all of these have been sold)
If you follow me on Instagram you'll be able to see process photos for the creation of this and many other books.