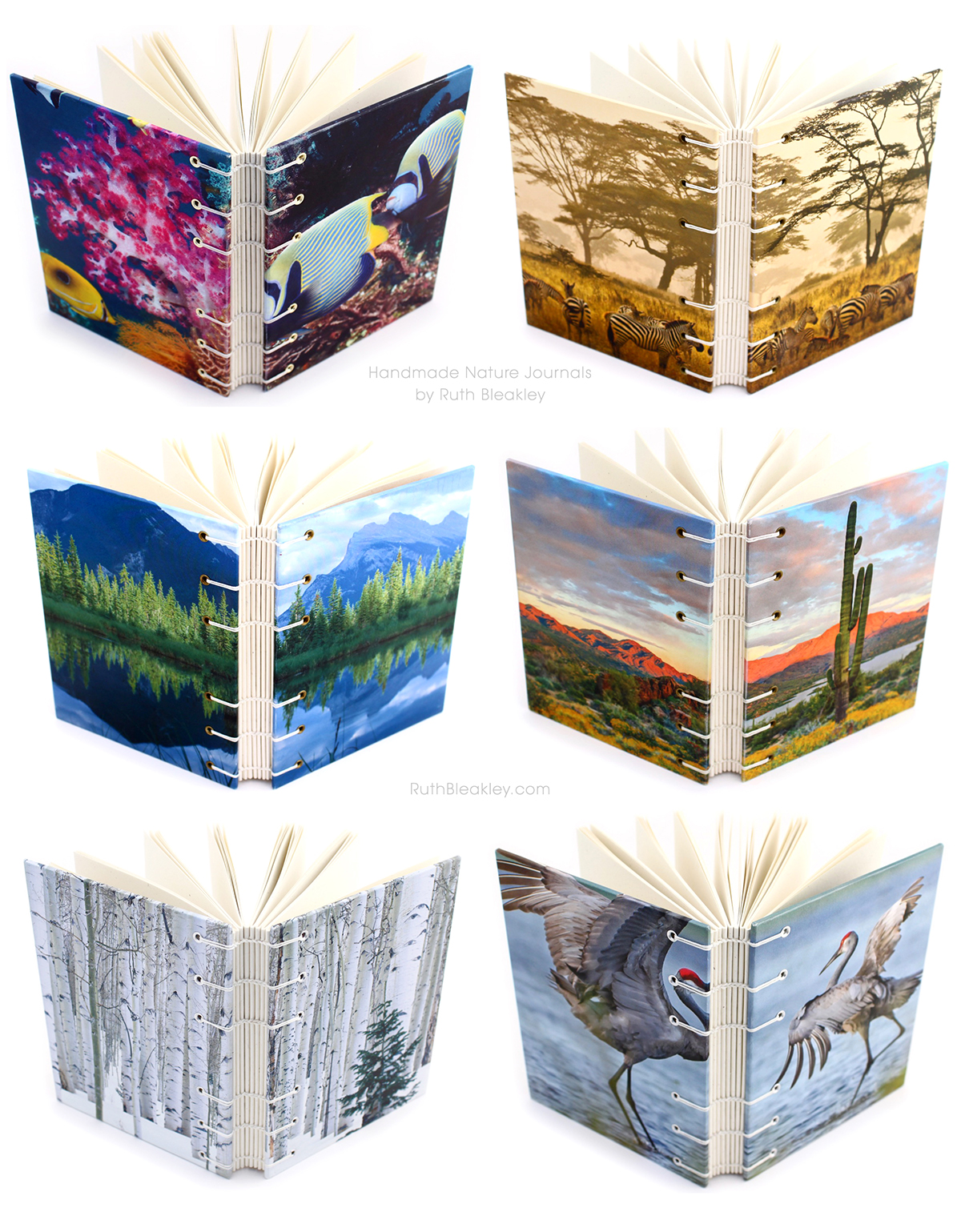 These coptic stitch nature journals were made from a gorgeous calendar I'd been saving, saying "I'm sure I can make something out of this…" The journals I made lay totally flat when they're opened up, which makes writing or sketching easy. This one of a kind journal is the perfect gift for a nature lover, or to use as a travel journal, or a nature sketchbook. There are only 6 in this series – click below to see if they've sold yet: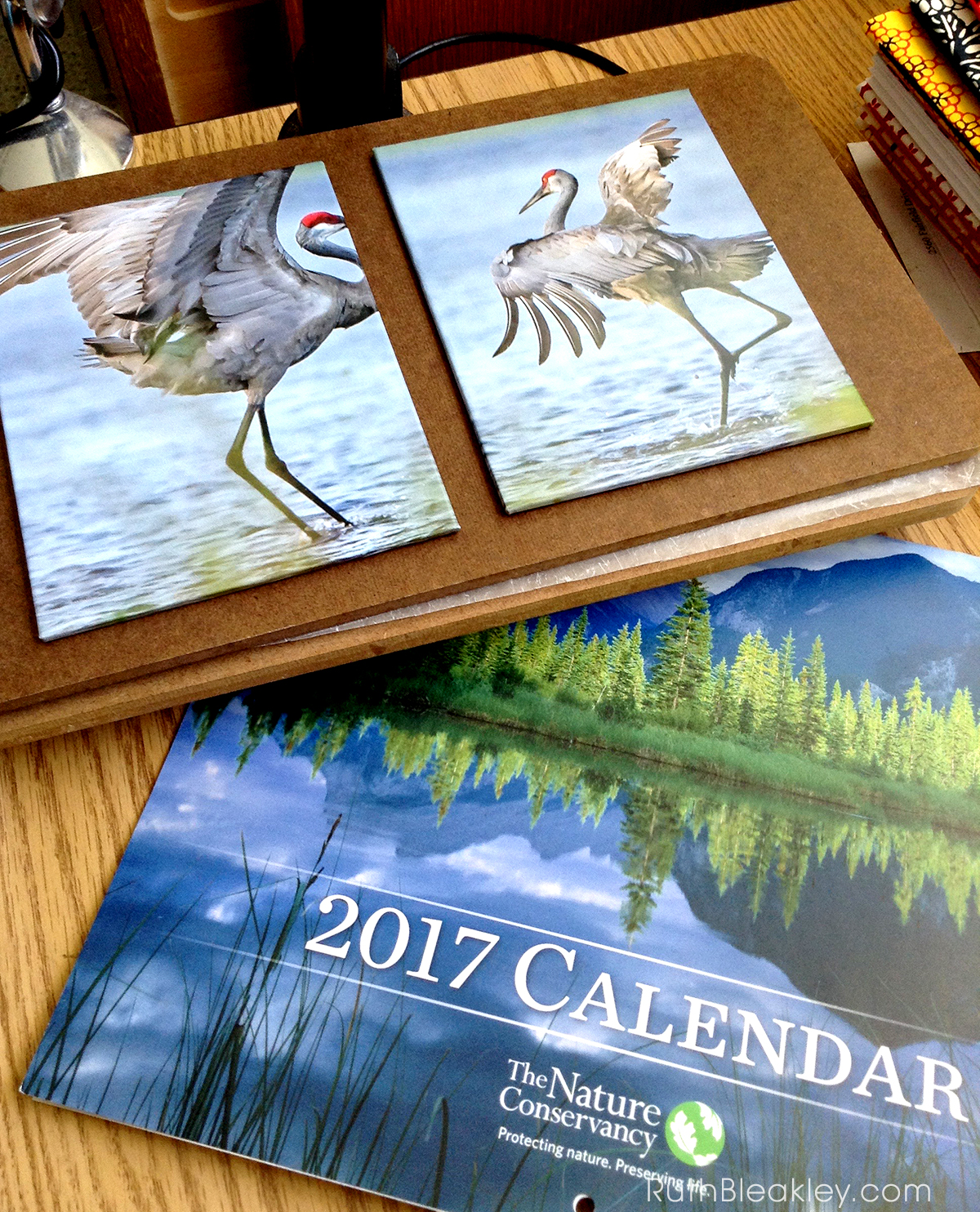 After glueing up the covers, I put them into a nipping press   with waxed paper, and masonite boards in between each book – they should be under pressure for at least 24 hours.
Opening up the press is like Christmas morning!

Time Lapse: Taking handmade book covers out of a press – Ruth Bleakley from Ruth Bleakley on Vimeo.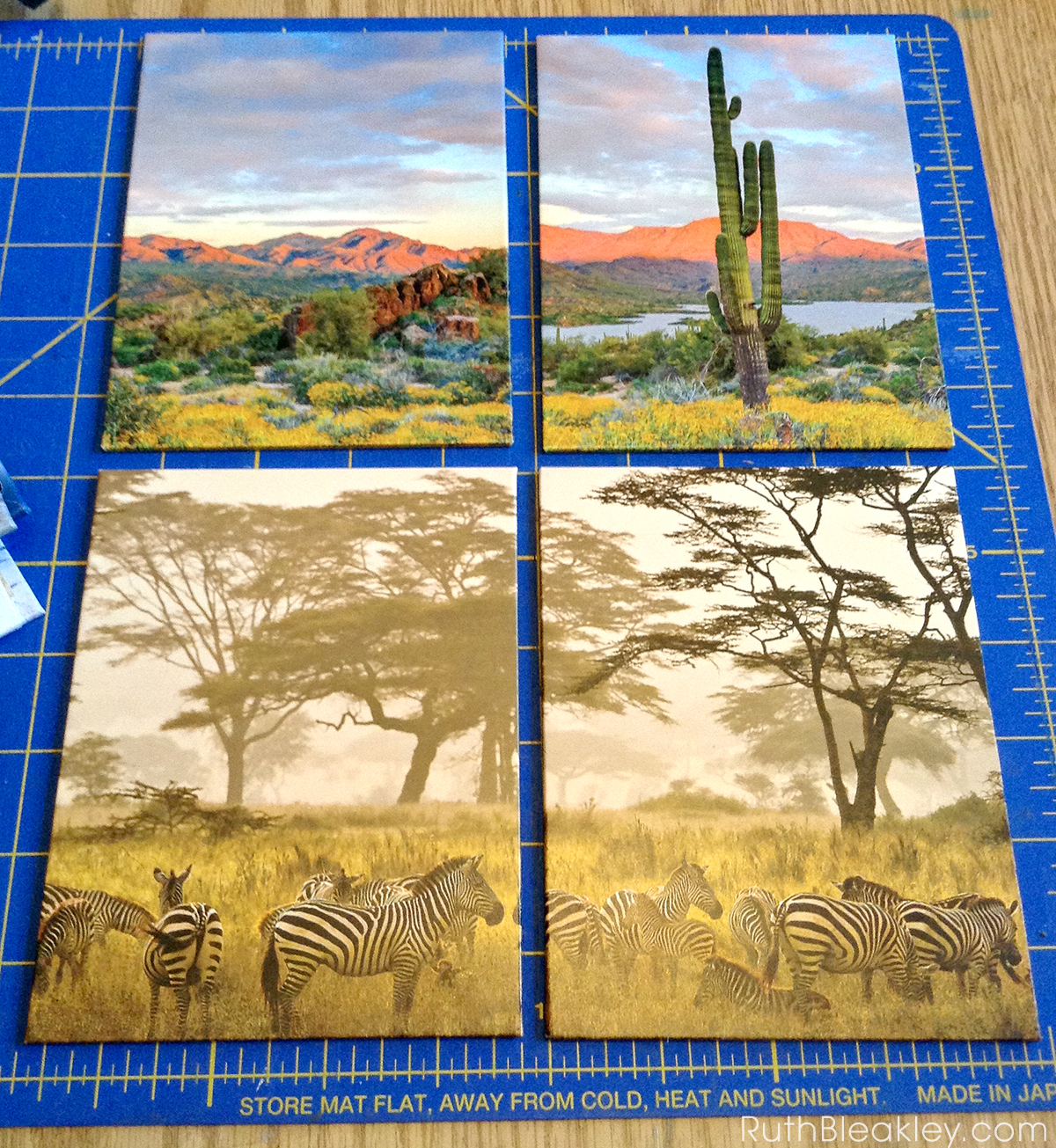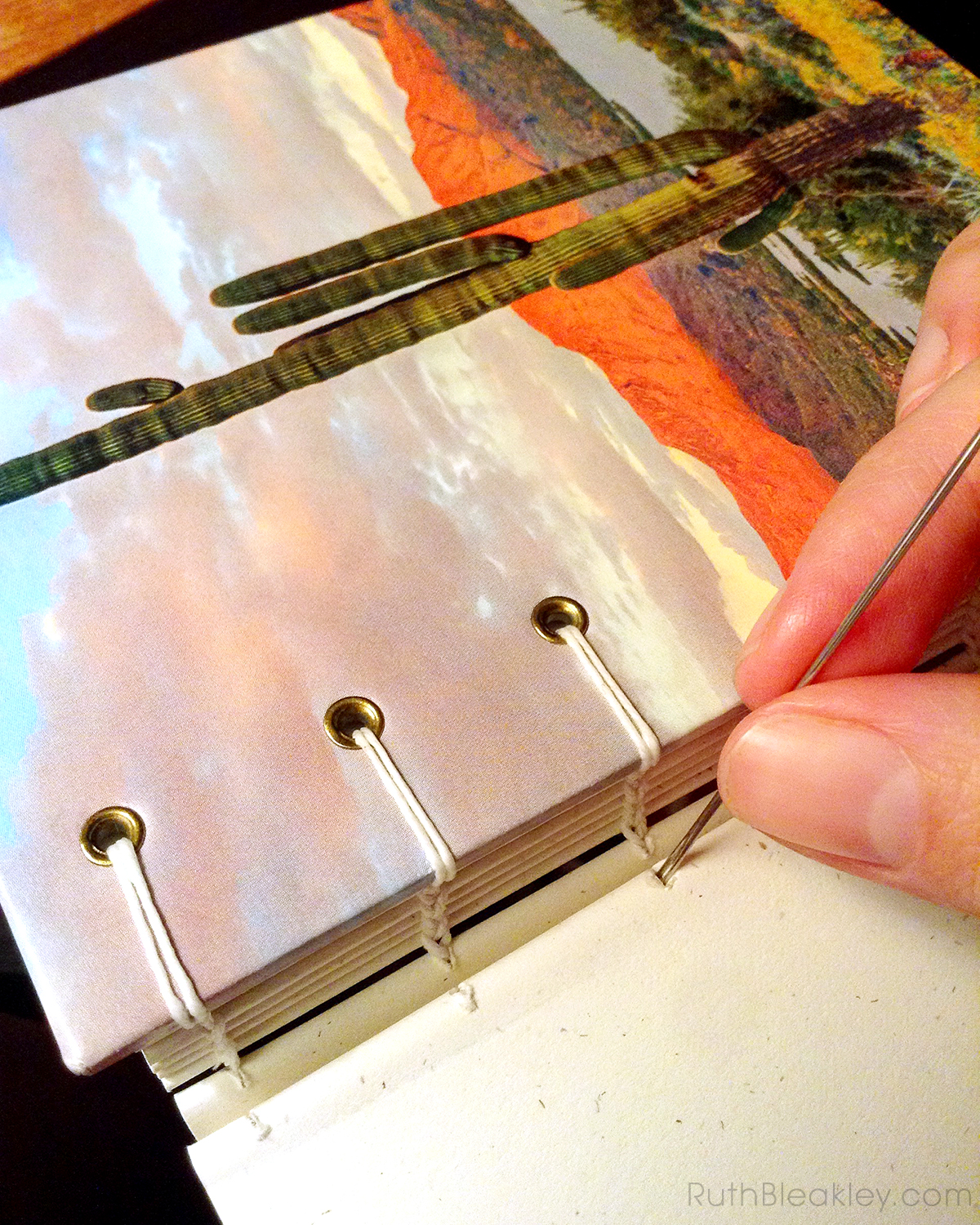 I had 12 calendar pages and was able to combine them in such a way that I got 6 books out of it – 6 pages were used as covers, and 6 pages as endpapers – it was tough to choose which would be the covers and which would be the endpapers!
If you're interested in learning more about bookbinding, visit my post 5 Great How-To Books About Bookbinding. You might also be interested in my page about where to buy bookbinding supplies online.