I absolutely love the bright colors of Japanese handmade paper – what better way than to showcase them on small notebooks that I've bound in the traditional Japanese style of stab binding? The purple crane paper, pink cherry blossom paper, and blue plum blossom paper (top right, left and bottom left) are all a type of silkscreened paper called Chiyogami – each layer of ink is applied by hand and must dry before the next one is added – as you can imagine, the craftsmen have to be precise in the application of the paint, or the whole sheet will be ruined! Below is a great demonstration picture I found at Japanese Paper Place's website – you can visit their site for more detailed examples:
Katazome-shi paper, the lotus flower pattern in the bottom left in the photo above, is much more labor intensive, since it involves a hand-cut stencil and resist-dyeing where the craftspeople actually rinse the sheet of paper after dyeing it. Both Chiyogami and Katazome come from the textile dyeing tradition known as Yuzen, used to create gorgeous kimono fabric.
I recently taught a class at my local library about Japanese stab binding featuring some gorgeous chiyogami paper – check out the participants' beautiful books: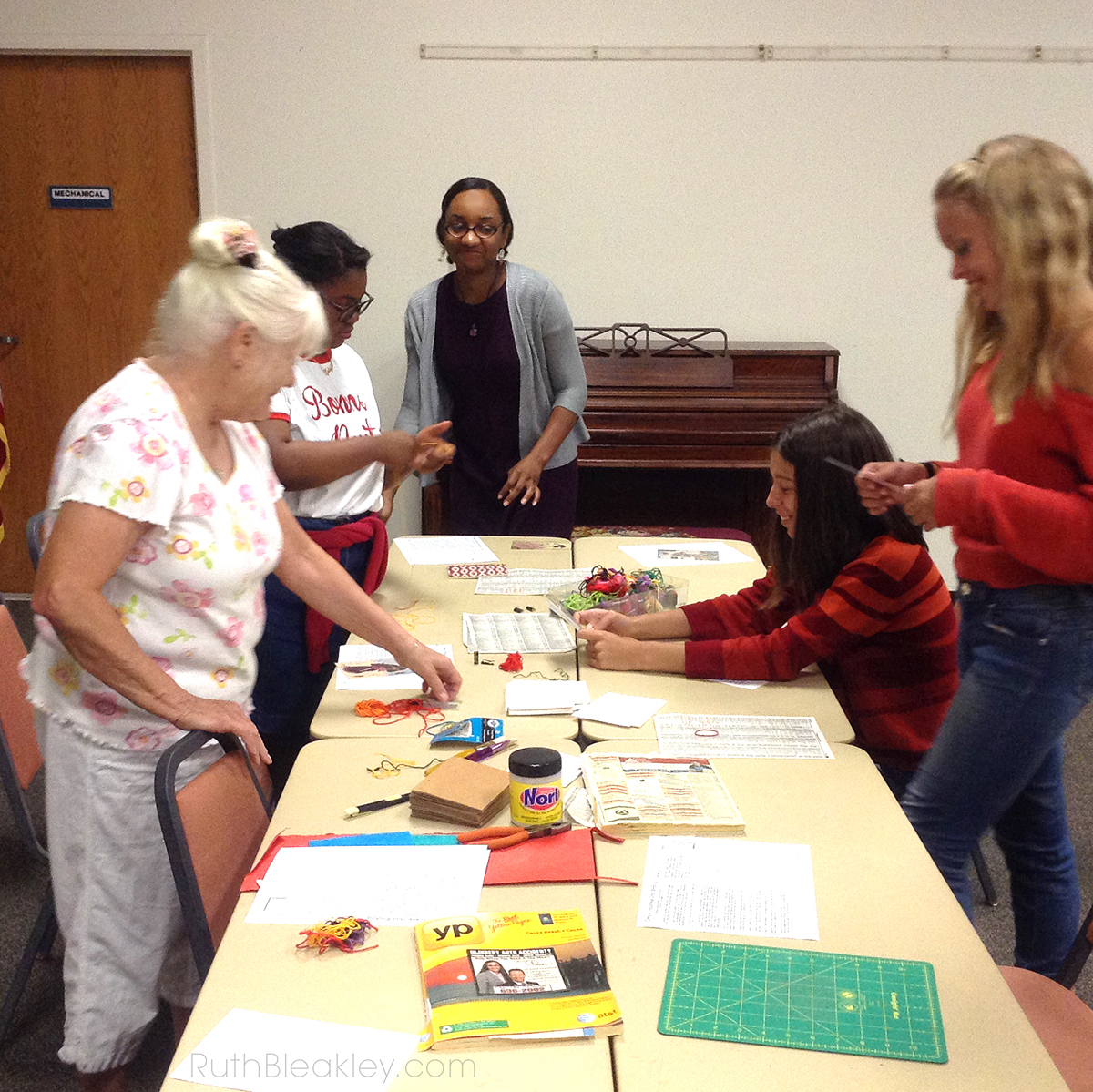 If you're interested in taking a class from me click here: Bookbinding Class Newsletter Sign Up and make sure you check the box for "upcoming classes". I don't teach quite as often as I'd like since I do other work full time but when I do teach a class, you'll hear about it first in my email!
We stuck with a basic 6-hole Japanese stab binding – you can learn to make them too, check out You Tube bookbinding sensation Sea Lemon for a great instructional video:
And here's more eye-candy – you can buy these notebooks in my etsy shop:  Japanese Notebooks for sale – they make great gifts, especially around Christmas for your friends who love gorgeous paper. Also considering that each *sheet* of handmade chiyogami or katazome paper costs around $20, it's a great way to get just a small piece 🙂 (the sheets are huge, around 24″x36″- If you want to buy some paper yourself, I recommend Paper Mojo or Paper Source)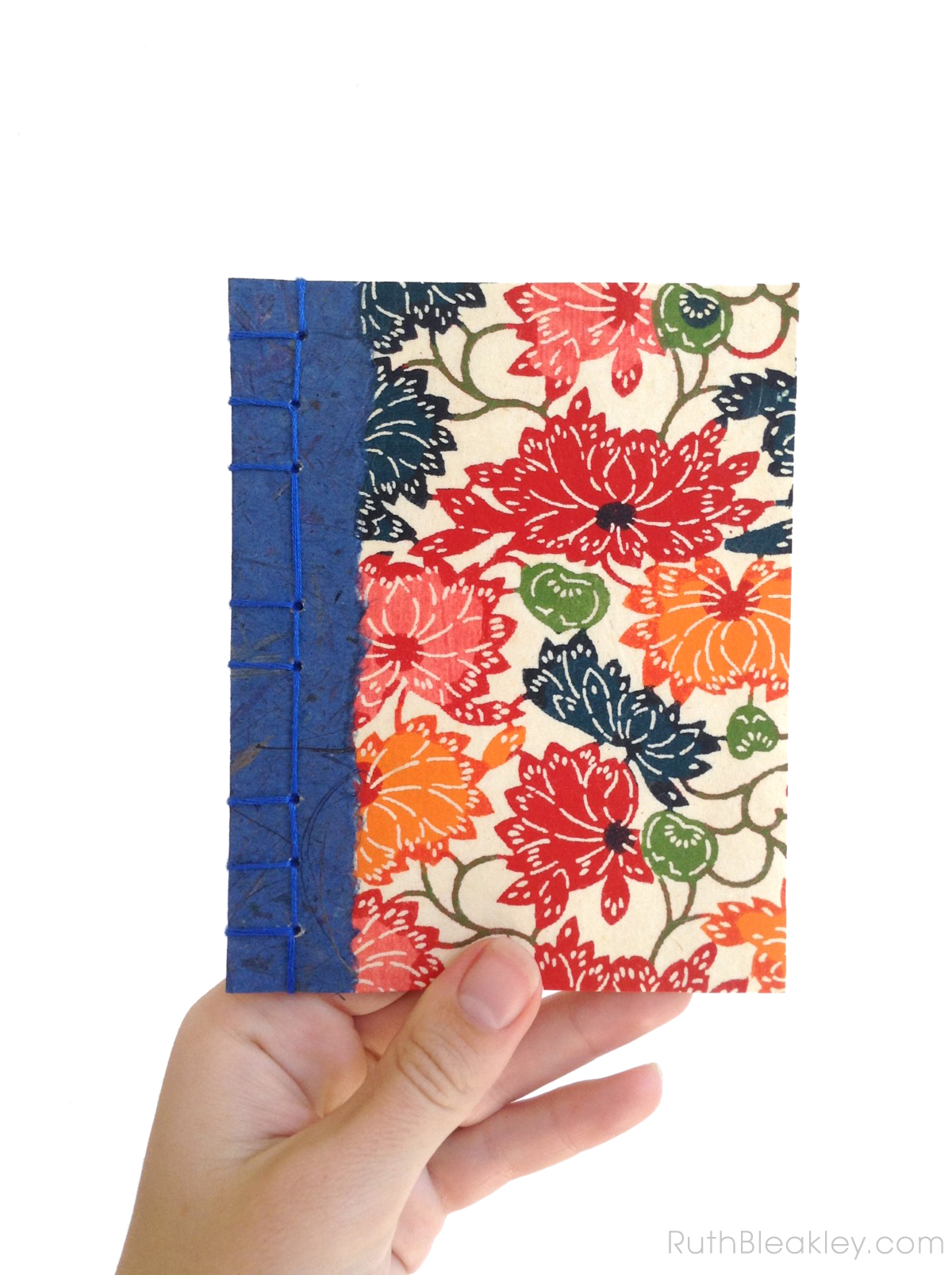 This post contains affiliate links, but only to places I actually shop myself!