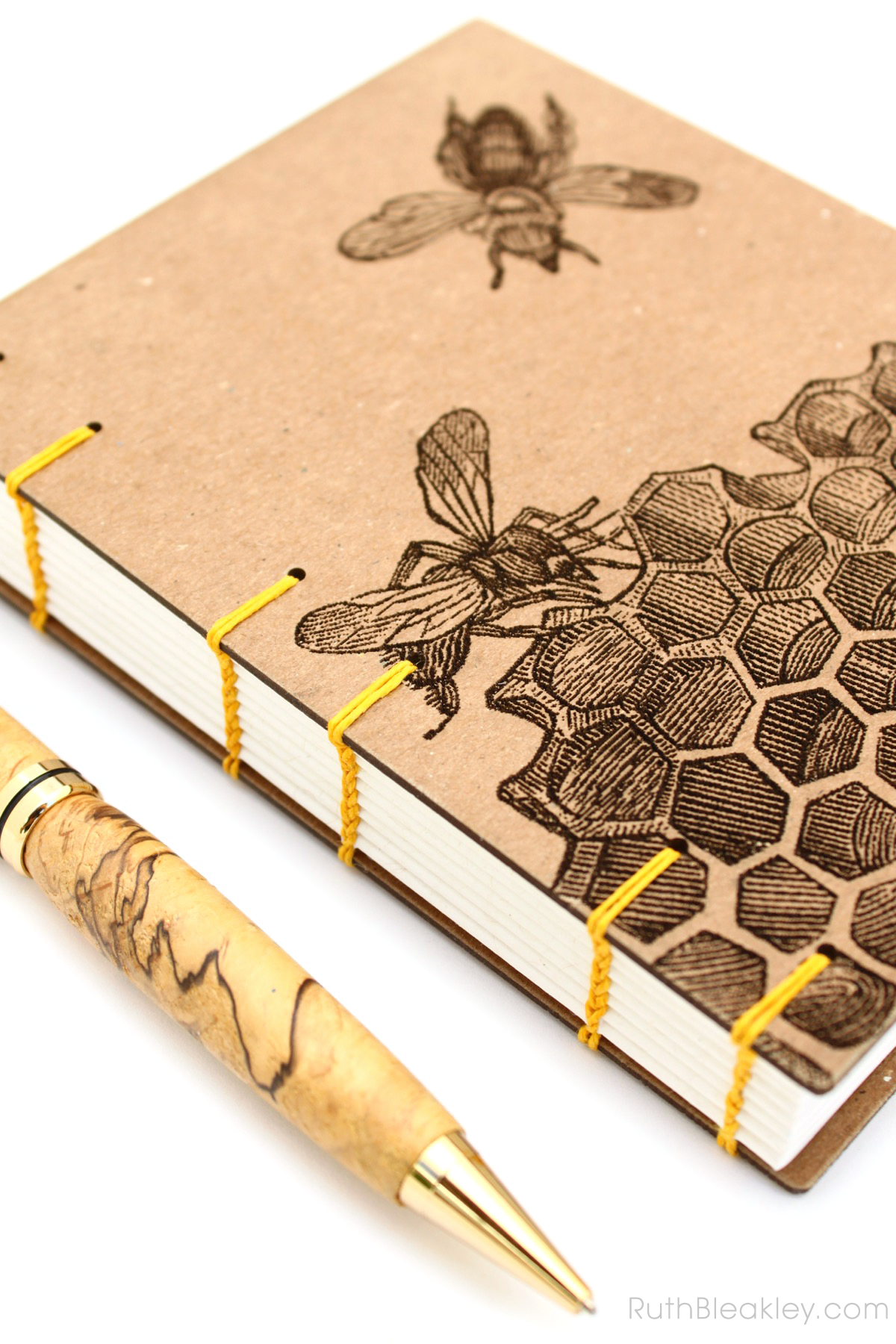 You can buy this bee journal in my online shop
166 pages, unlined, lays flat when opened
I created this journal in honor of one of our most important pollinators – bees! Did you know more than $15 billion a year in U.S. crops are pollinated by bees, including apples, berries, cantaloupes, cucumbers, alfalfa, and almonds. There are thousands of bee species that are not honeybees, too! I think by now we all have heard about massive bee colony collapse – so disheartening, you might think "what could I possibly do?"
Here's a tip: try googling your state (or country) and "native flowers" and you'll find a list of flowers that will do REALLY WELL in your garden with minimal maintenance and will attract the local bees and butterflies. Plant flowers in clumps so that bees can see a large patch of one color. It's really important that you DON'T SPRAY PESTICIDES on the flowers though. Bees are insects so Pesticides AKA Insect Killers will kill bees! Please BEE careful, if you have a flower that's just attracting pests and isn't doing well, pull it out and replace it with something low-maintenance and bee-friendly.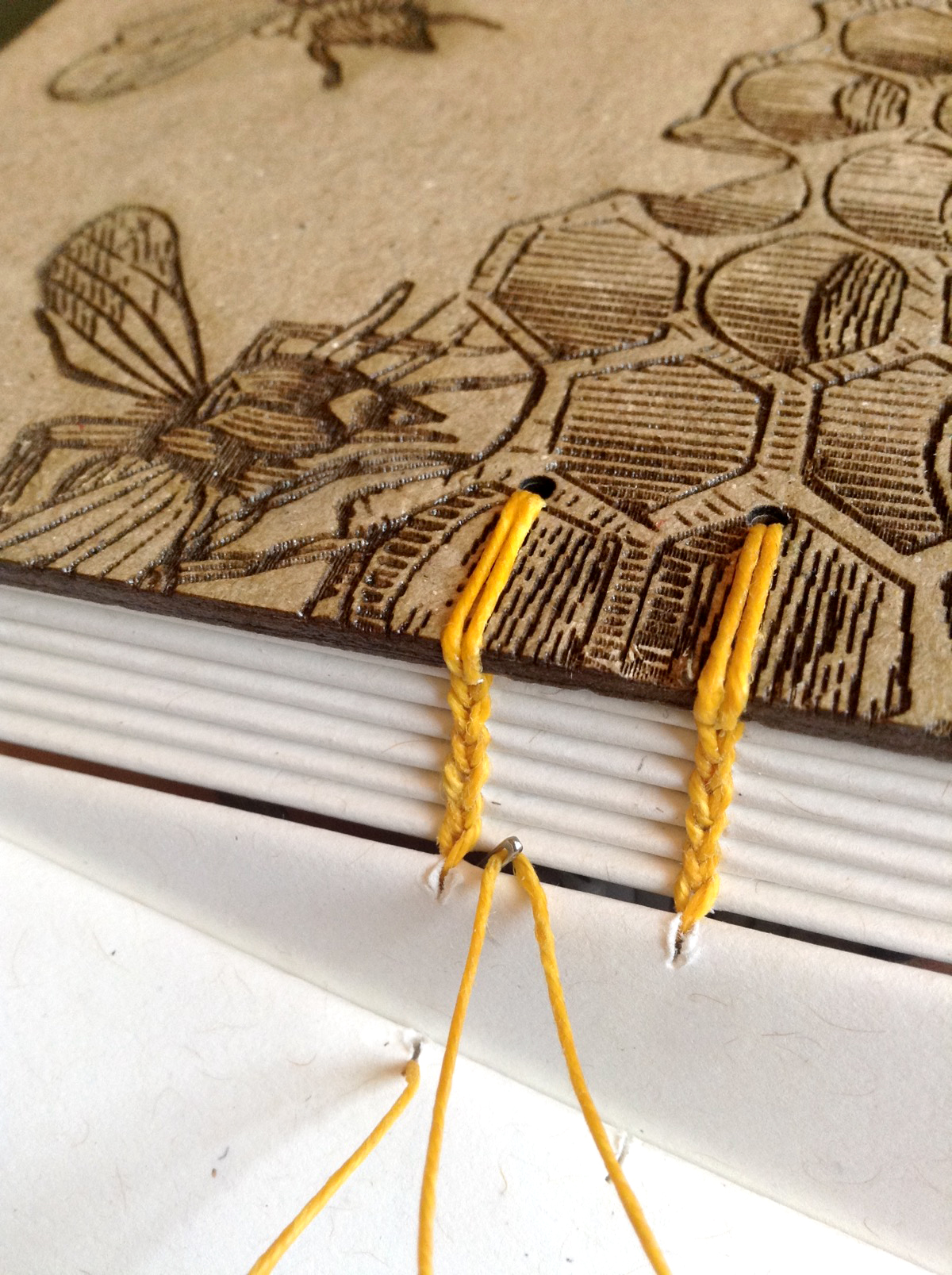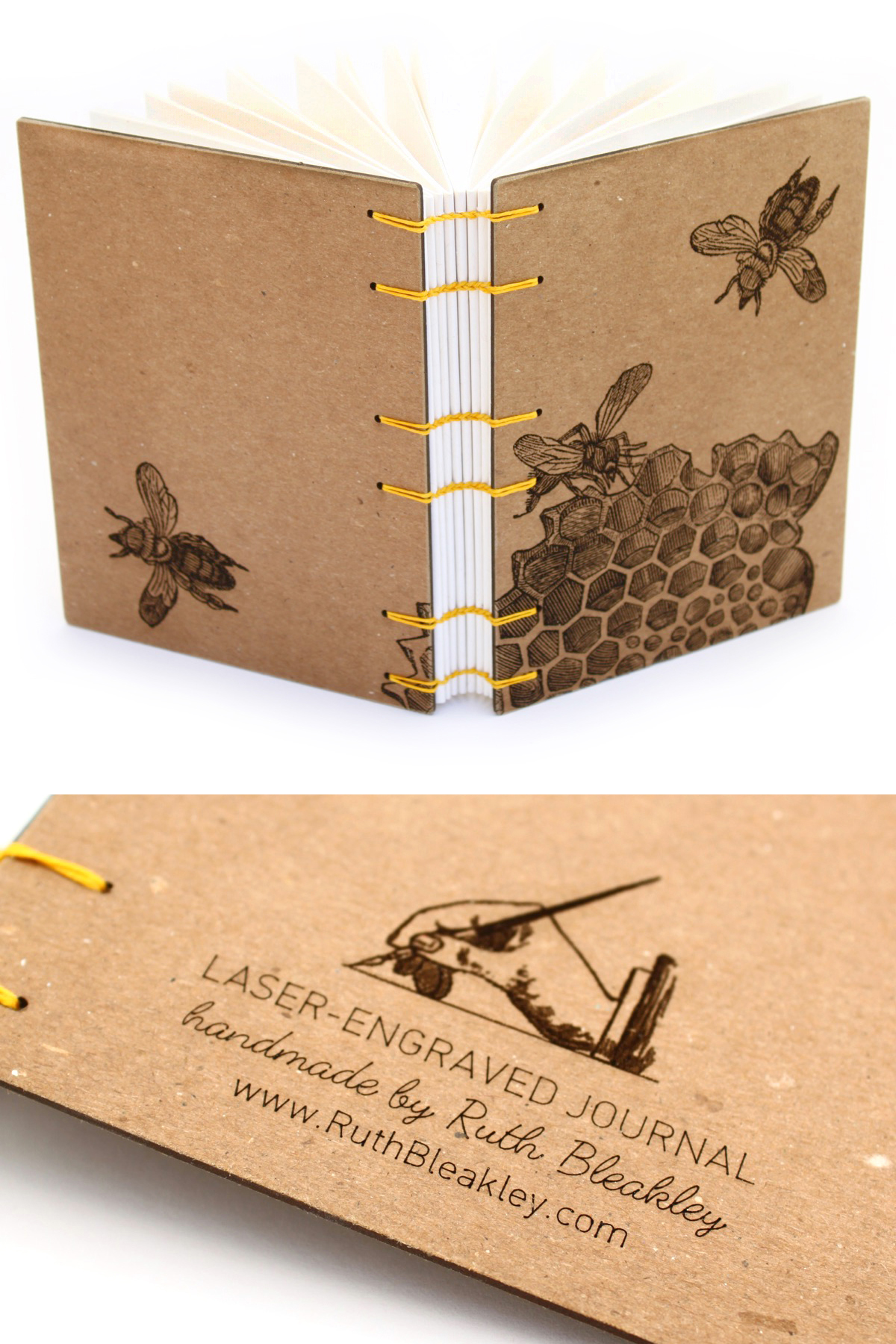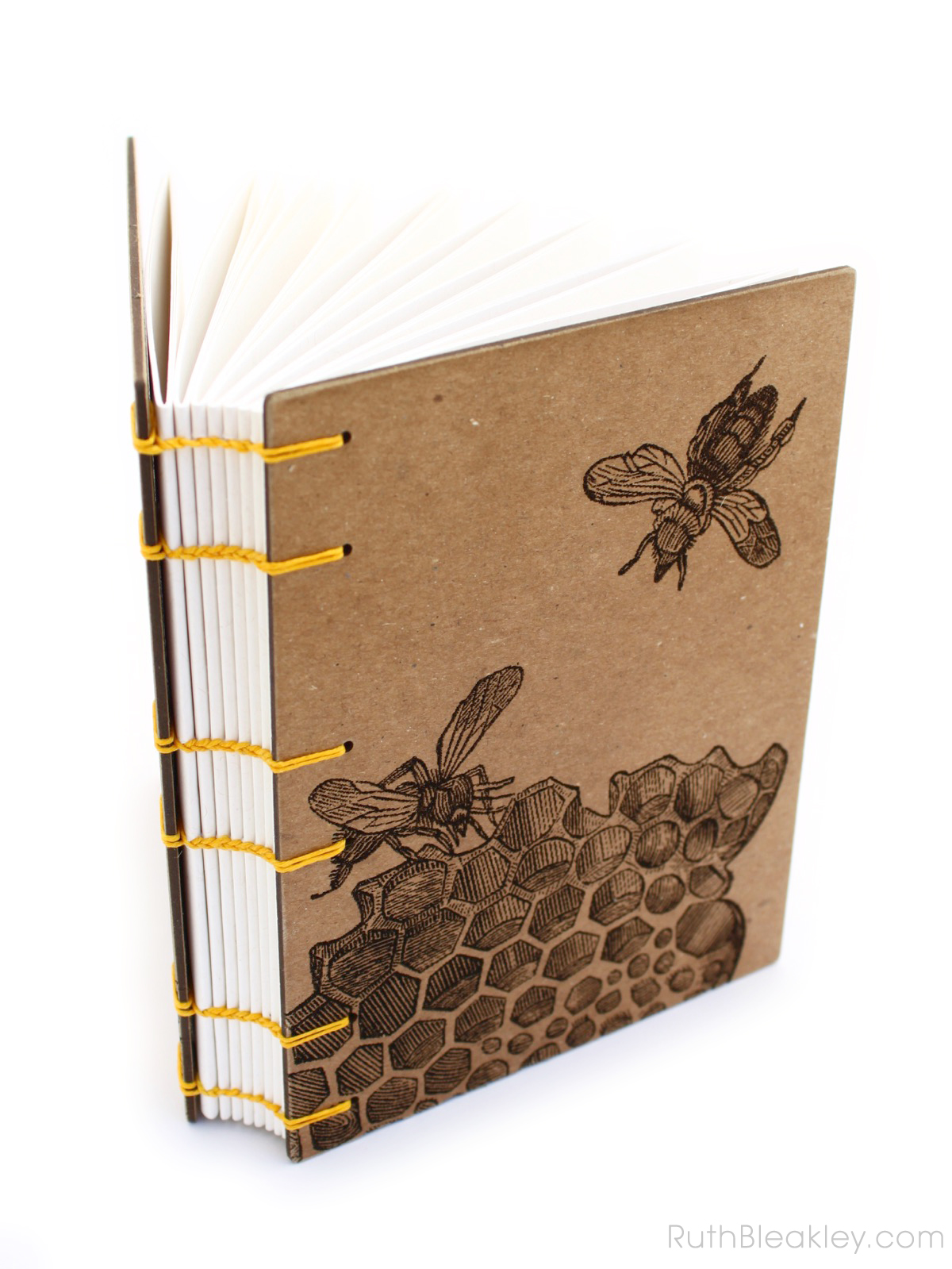 Another tip is to go to the garden center and simply look for the flowers with the most bees on them and buy those! I bought this low-growing drought-tolerant flowering plant called "Mexican Heather" because all the bees love it: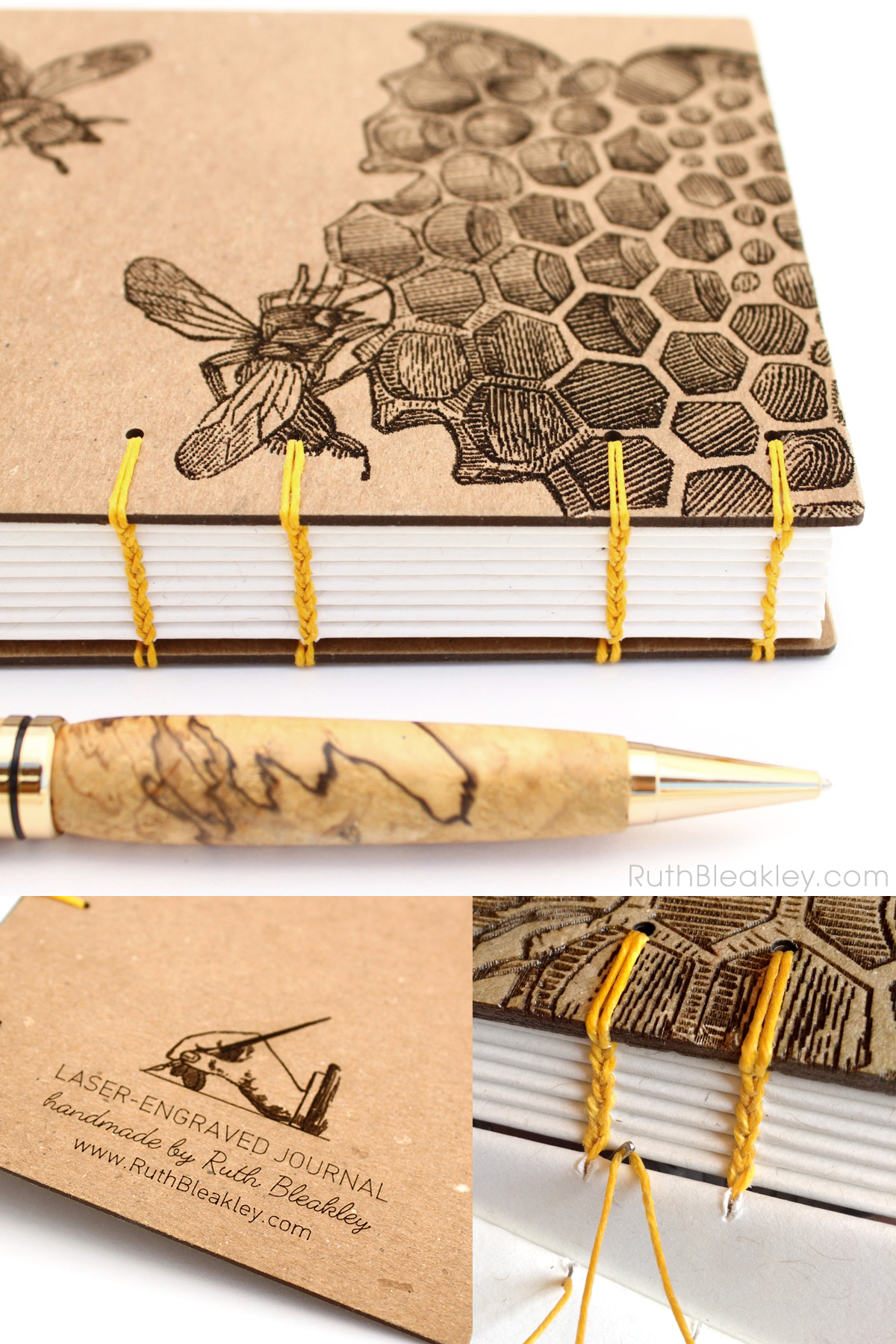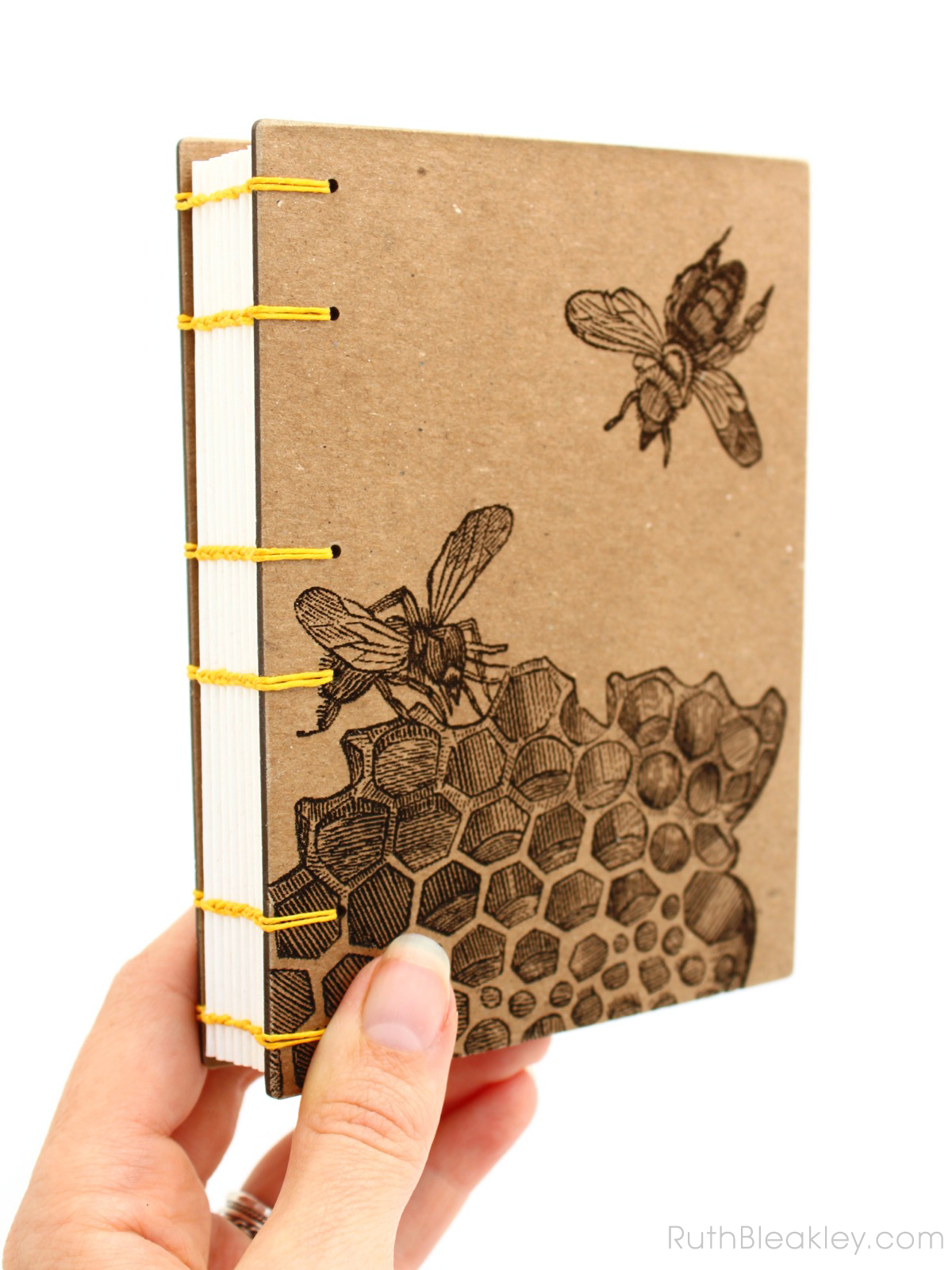 Also, no, I haven't been stung by any of the bees in my garden, in case you're wondering. The secret is to be calm, assertive, and show NO FEAR as you walk through the valley of the shadow of bees that you have created in your yard. Ok just kidding, you'll be fine!
I created this cool coptic stitch journal using the same bee illustration that you may have seen on my honeybee watercolor laser books – but this time instead of watercolor paper I used 100% recycled unlined paper to create a book that's perfect to use as a gardening journal or a beekeeping notebook. The open spine binding, called "coptic stitch" allows the book to lie completely flat when it's opened, so it's easy to write or sketch in. These books make great gifts for nature lovers who want a handmade field journal, or beekeepers!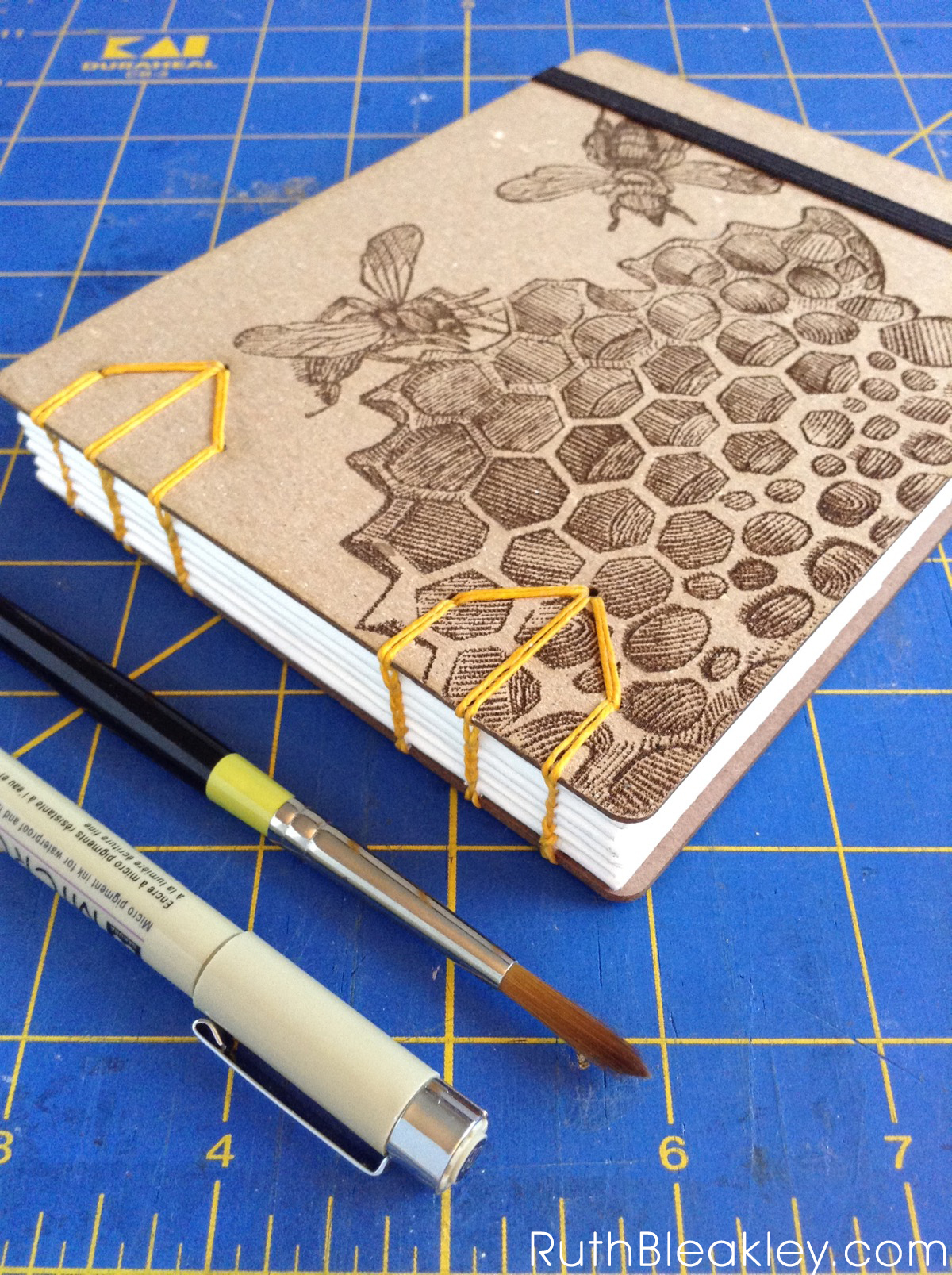 Also available as a Honeybee Watercolor Sketchbook
48 pages, canson watercolor paper, lays flat when opened
Do you want to learn more about bookbinding? I recommend 5 books for beginners in this post: 5 Great How-to Books about Bookbinding
Thank you so much for reading my blog – if you enjoy bookbinding, check out my Pinterest board Handmade Books + Journals (which as of this writing has 10,175 followers!) and don't forget to sign up for my newsletter:

this post contains affiliate links