This is a very special journal I made all in one go. By that I mean, I was "in the crunch" for at least 8 hours putting the finishing touches on it, adding gold leaf, cutting out birds with an exacto knife, hand-painting in tiny bird beaks. Also somehow I managed to make it without taking any photos of the process at all. Maybe that was intentional? Although I love taking process photos, sometimes I think, "I just wanna make this journal and not document it at all", (and then 2 years later I try to write a blog post and have no content, haha). I do know I started with a marbled journal, added gold leaf, and then hand-cut the cranes similar to the way I did for the Secret Belgian Binding class I did with Holly Fouts. I sealed everything with a satin acrylic varnish and the book is best viewed sitting open, because the cranes and the gold flow from cover to cover. Beautiful! Too beautiful to write in! haha, I know how you feel. I'm going to keep this one in my personal collection, it's not for sale.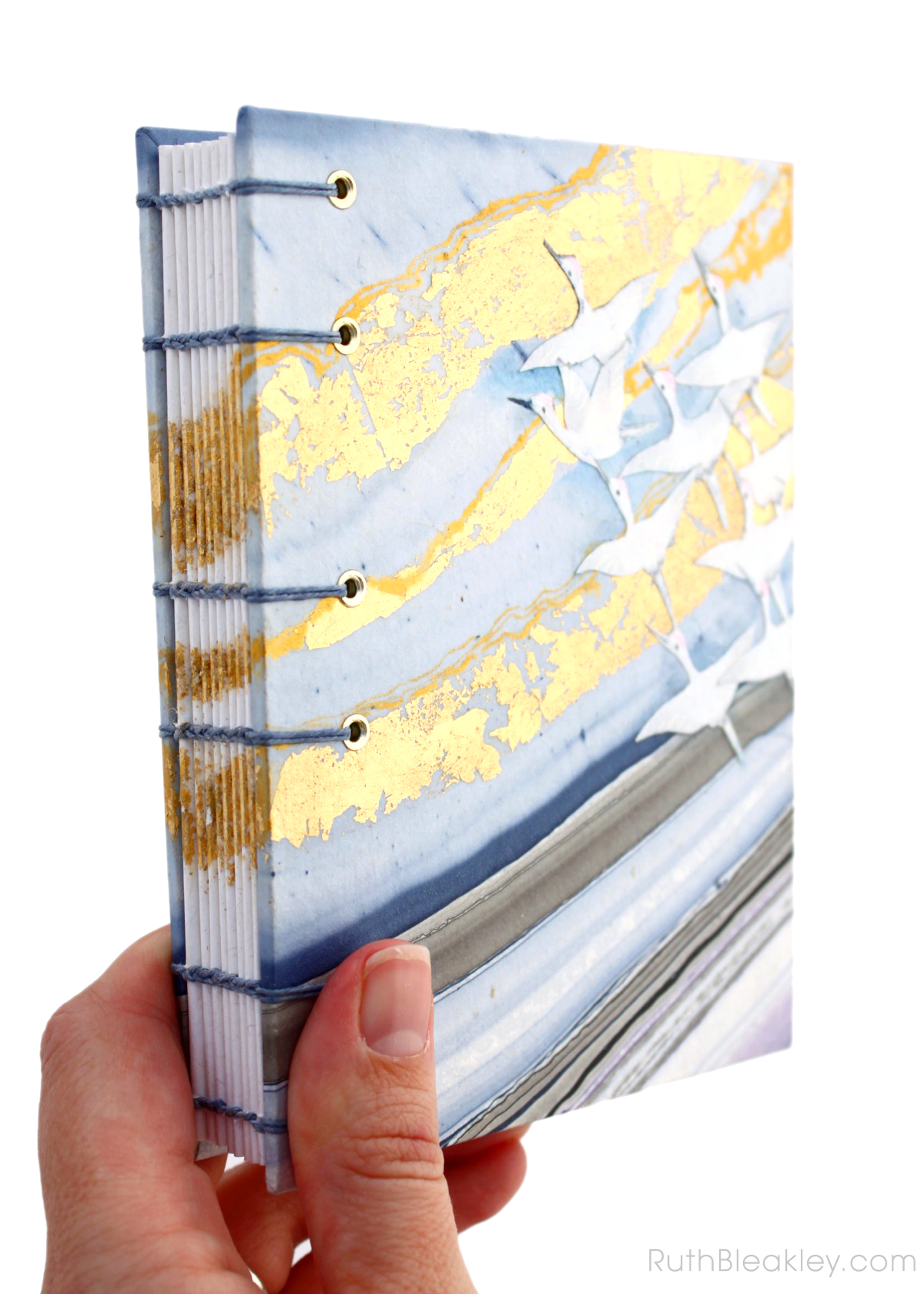 Even though I took absolutely no photos of the process of making this beautiful journal I did, however, take THIS photo on the same day at lunchtime. It shows how these tiny pasta tubes fused themselves together in the pan into a honeycomb shape, all by themselves. SO WEIRD. (on a side note, isn't Italian bronze cut pasta the best?!):
Thanks for reading my post! If you love looking at handmade journals, visit my Instagram, and check out my Pinterest board Handmade Books + Journals (which as of this writing has 10,789 followers! I love Pinterest, so please feel free to pin any of my photos!). Sign up for my newsletter if you want to be the first to hear about new journals I've made:

This post contains affiliate links, which means a small percentage of your sale goes back to me (there is no increased cost for you), and helps me support my site.