I have been having so much fun with my new Glowforge laser cutter (long awaited) – one of my favorite things is that it can cut through book board! It can cut the sewing holes and everything! Watch this (with the sound off though, it sounds like a freaking jet engine):
AMAZING!!!! 
After I engraved this beautiful daisy illustration, I hand painted it with metallic watercolors – they are really fun to play with because they shimmer in the light! Kind of hard to capture it with a photo. Below you can see some photos for how I developed color depth using multiple layers of metallic watercolor paint. I used a blowdryer in between each layer to make it dry faster! Otherwise it's about as much fun as watching paint dry! haha.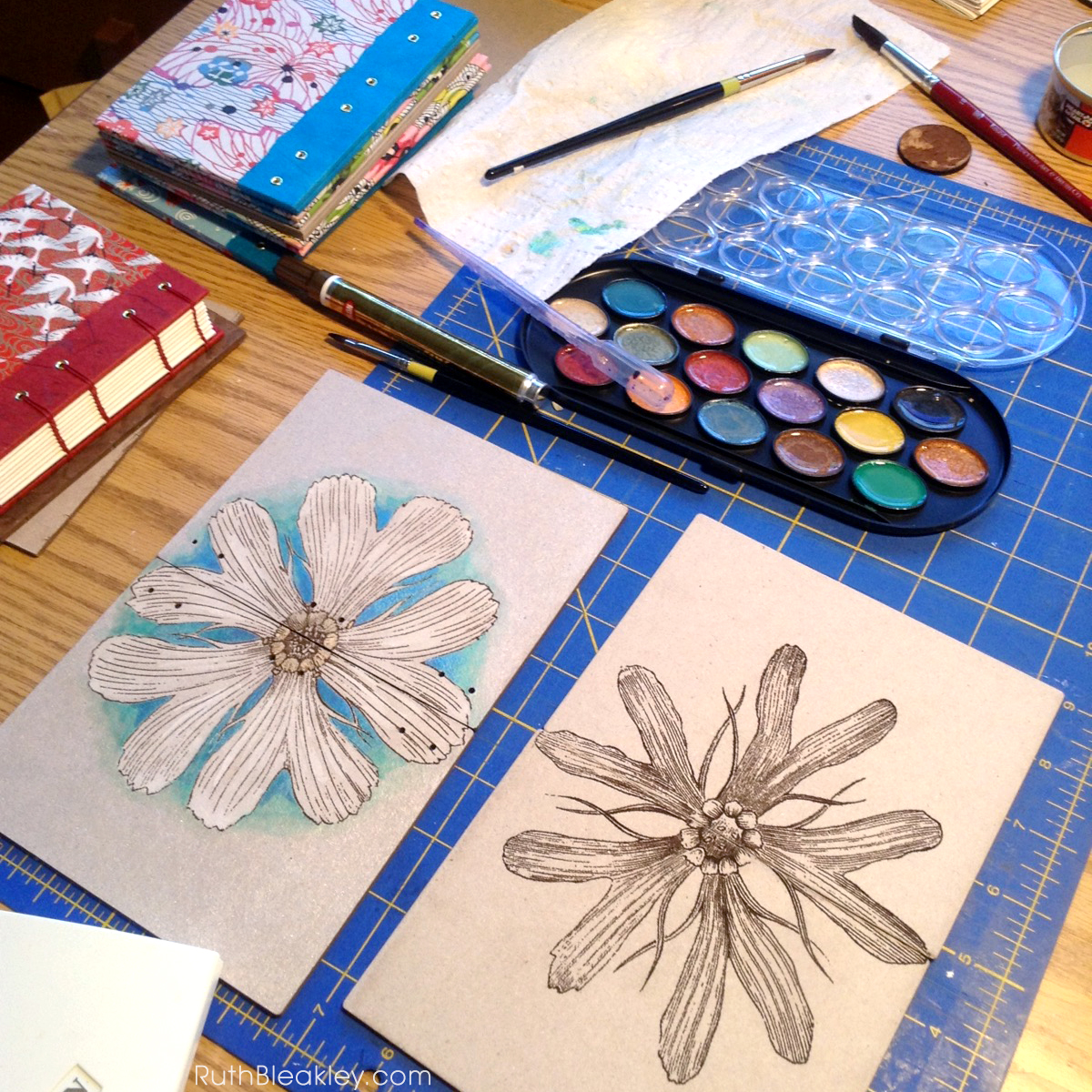 Finally I hand-sewed the book with 4 ply waxed irish linen thread – a MUST if you are doing coptic bookbinding, otherwise your finished book will end up all floppy. The journal contains 160 pages of 100% recycled 32lb writing paper and the book lies flat when opened for easy writing.
I have a few other beautiful books lined up using this cool technique of painting directly onto cardboard – I also ordered some thicker bookboard from Dick Blick so I'll have more to experiment with. I already sold this journal but if you're interested in seeing what else I have in the shop with lasercut covers you can take a look here: Laser Engraved Journals by Ruth Bleakley
(Interested in buying a Glowforge? Use this referral link and we can both get $100 off – I'll get a coupon for their supply store and you'll get a $100 Glowforge discount)
this post contains affiliate links