This post is the last of a six-part series detailing the assembly of a collaborative book between myself and my friend Chelsea, a talented illustrator as well as print and fiber artist (start at Part 1 here)! What a wonderful project – It got me doing things I don't normally do (like making paper lichens) and Chelsea got to do some drawing, even though she is currently working more with wool and felt. This is why collaborative projects are neat, because they help you explore new avenues for your work.
Part 1Â |Â Part 2Â |Â Part 3Â |Â Part 4Â |Â Part 5Â |Part 6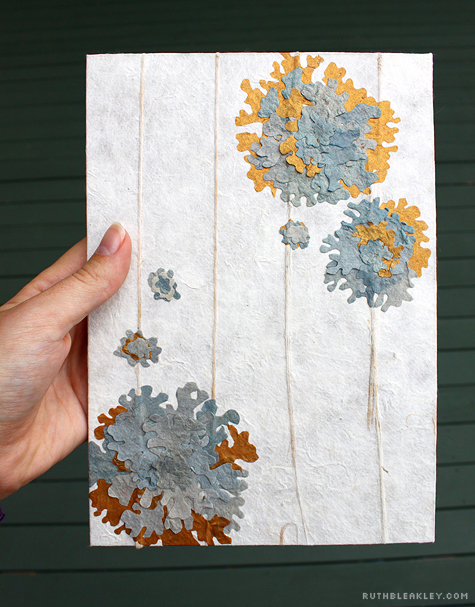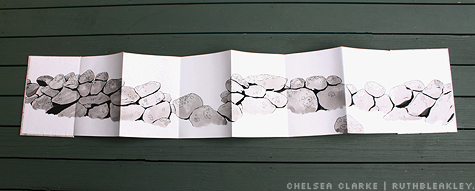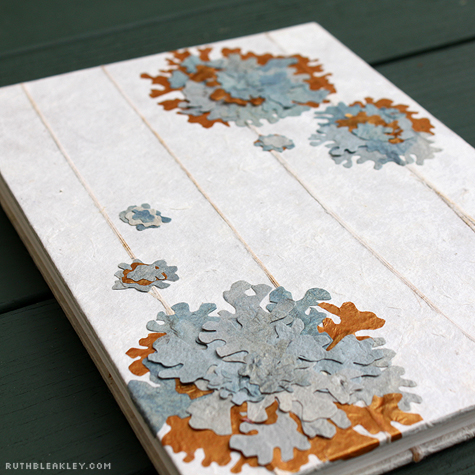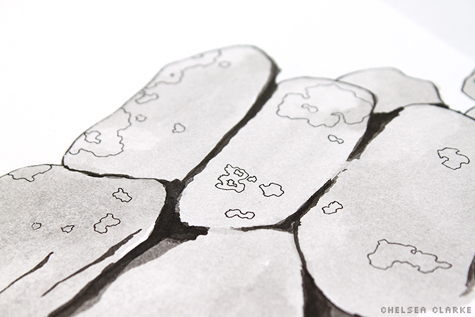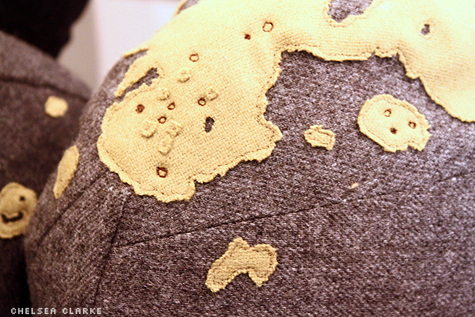 I think the pictures really speak for themselves in this one – isn't it nice to see a finished piece of work?
The last photo (above) is a picture of one of Chelsea's lovely Fieldstone Pillows – hand stitched wool pillows made from recycled men's wool blazers with hand-stitched lichens.