Hi all! Here's a list of my Holiday Craft Shows for Ruth Bleakley's Handmade Journals and Stationery (plus my alter ego Concertina Press!)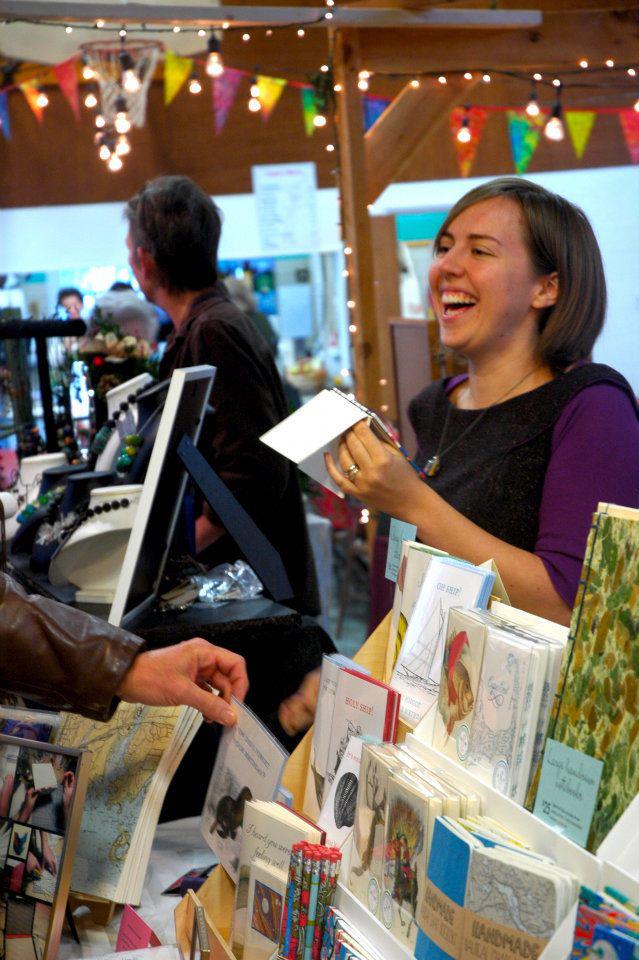 Thursday, November 29, 2012
10-4
Swope Building – Upstairs
5 North Street, Woods Hole, MA
free admission
Come to the charming village of Woods Hole, Thursday, November 29 from 10 – 4 for a holiday craft fair, festival, bazaar sponsored by MBL at the Swope Center. Featuring one-of-a-kind treasures from talented artisans and crafters. Bring a quarter or two for the parking meter!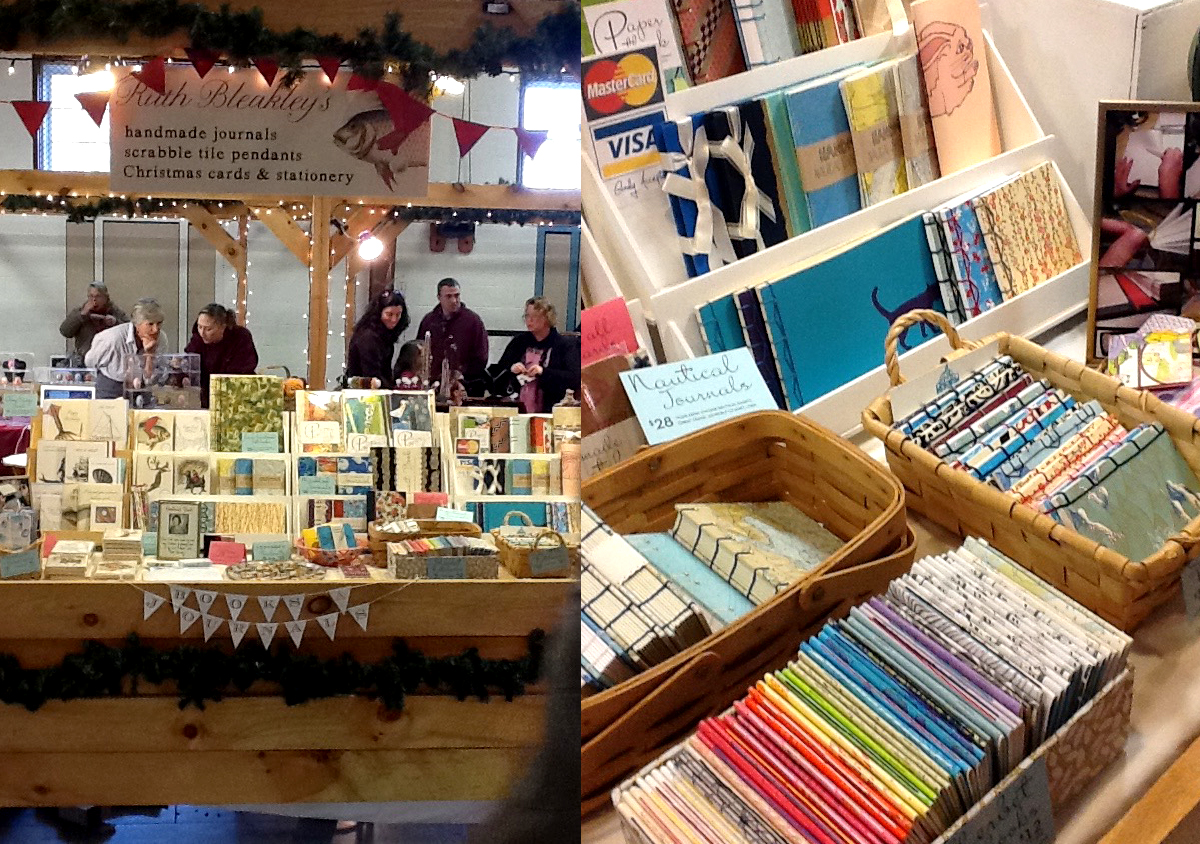 Saturday, December 1, 2012
10-3
Community Building
68 Water St, Woods Hole, MA
free admission
Local craft fair with singing, wreaths and a wonderful "Tea House" selling sweets and teas. Free Admission, ample nearby parking – bring some quarters for the meter.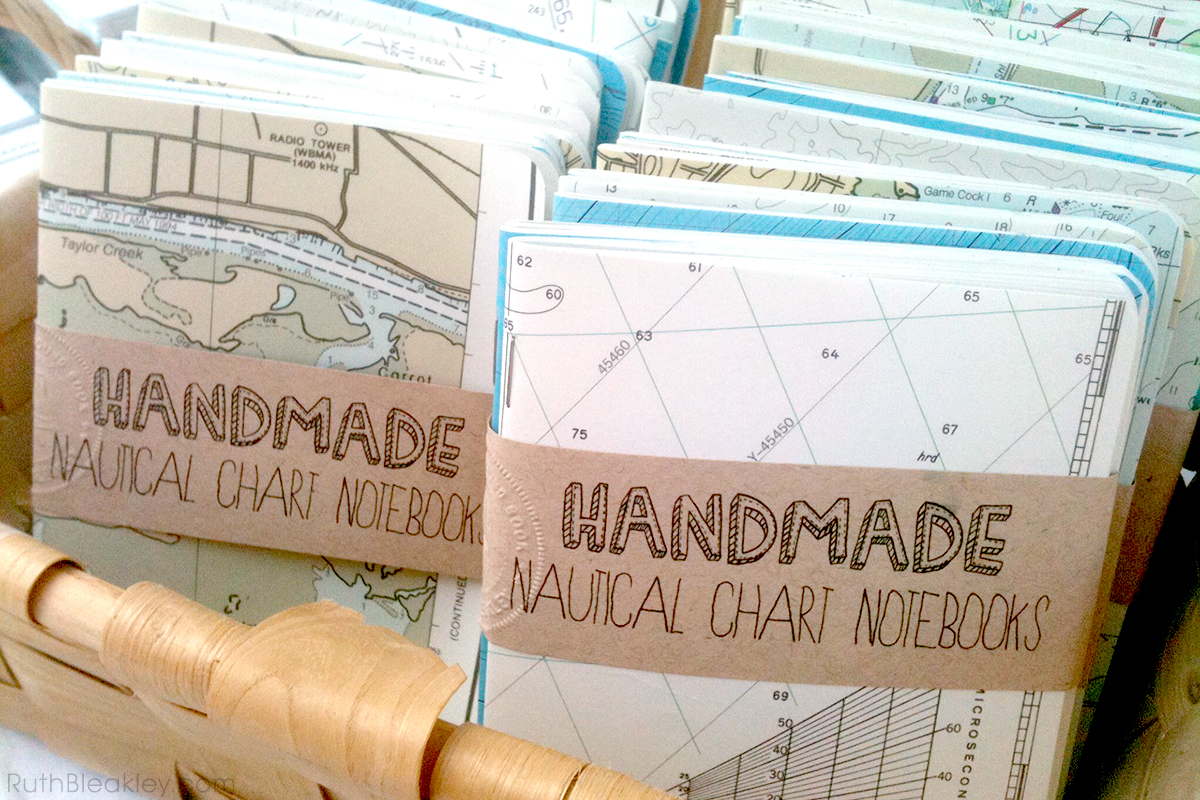 Fridays, Nov. 30 and Dec. 7, Noon – 7pm
Saturdays, Dec. 1 and 8, 10am – 4pm
Sundays, Dec. 2 and 9, Noon – 4pm
Historic Highfield
56 Highfield Drive, Falmouth MA
$5 admission (includes 2 free raffle tickets!)
The magnificently decorated mansion will delight the senses, from holiday trees aglow to the sparkling sounds of live music and tantalizing smells from the Highfield kitchen. Talented local florists have joined forces with energetic Highfield volunteers to create magical memories for all. Stories, crafts, sing-alongs and demonstrations throughout the day mean fun for the whole family.
Our popular gift gallery will again feature a selection of artisan-made wares and small art works for holiday gift giving. (*note* I won't be there in person, but you can buy my cards/stationery there!)

Saturday, Dec. 15 Â 10am – 4pm
Sunday, Dec. 16 11am- 3pm
Hatchville Pottery
494 Boxberry Hill Rd, East Falmouth MA
free admission
Potter Hollis Engley opens his newly-fired kiln Saturday morning at 11, with warm pots coming out immediately. Many more pots available in the gallery, and five other craftspeople selling the things they make. Jewelry by Kim Collins, books and other paper goods by Ruth Bleakley, handblown glass by Bryan Randa, pottery by Lois Hirshberg and Kim Medeiros, locally-roasted coffee beans by Mike Race. Free eggnog cup to the first 20 people who arrive Saturday morning. Potluck lunch at 1.