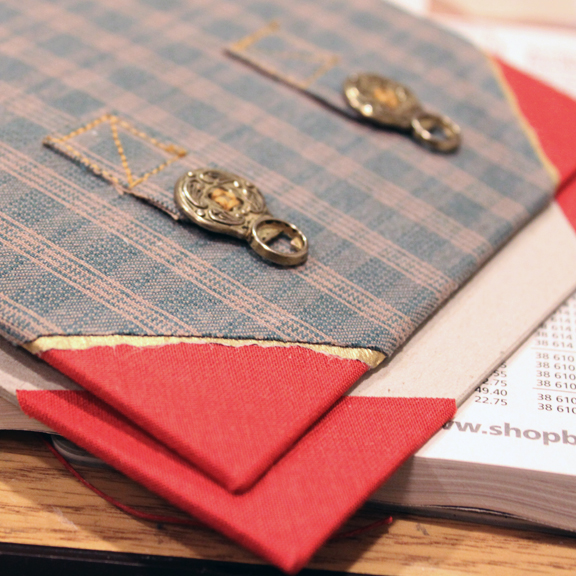 Here are some pictures of the process of working on a special commission of a travel journal -Â The plaid book cloth is actually a pair of favorite shorts the recipient had to regretfully consign to the rag pile – not any more! Now they're immortalized as a book's cover. The toggles are antique brass – I hand sewed them onto the straps which I made of two layers of cloth sewn together on the sewing machine. I attached the straps to the covers by sewing machine BEFORE glueing them down so they'd be extra sturdy. The spine is book cloth, the gold detail is a type of decorative paper.
If you're interested in learning to make your own handmade books, I have post you might like: 5 Great How To Books About Bookbinding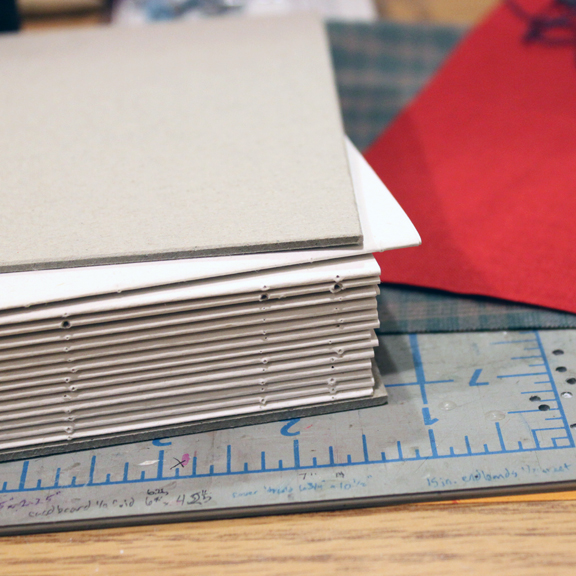 Check out this post showing the finished book!