I created these wonderful laser-engraved journals featuring a fearsome grizzly bear and Wiley coyote almost exclusively from recycled materials. The covers are 100% recycled book board, and the inside unlined pages are 100% recycled. The only thing that isn't recycled is the waxed linen thread that I used to stitch them together, but even that is a natural material made from the flax plant, so you could even quickly compost your journal if you shredded it up finely enough. Not that I recommend that.
If you avoid burying it in the ground to enhance your soil, this journal should last many, if not hundreds, of years because the traditional style of binding I used doesn't involve any adhesives, which are often the first thing to brittle with age (I'm talking 100+ years). This style of binding is called "Coptic stitch" and is named after the ancient Christians in Egypt who used the same braided-spine techniques to bind their biblical manuscripts, some of which still survive today!
This style of binding is remarkable because it is not only beautifully decorative, it also allows the journal or book to lie open completely flat which makes it easy to write in.
I created these particular journals with my laser cutting machine, please check out the video below – if you want to read more, please see my post about laser-engraved watercolor sketchbooks:
I sold my very first bear journal to a woman named Marie who lives in France! What an honor to have my book travel halfway around the world to become a part of someone's home there. Isn't the internet amazing?
If you'd like to purchase a bear or coyote journal, please visit my online shop by clicking the links below – I create my journals in pretty limited editions so if you see one you like, don't wait until it's sold out!: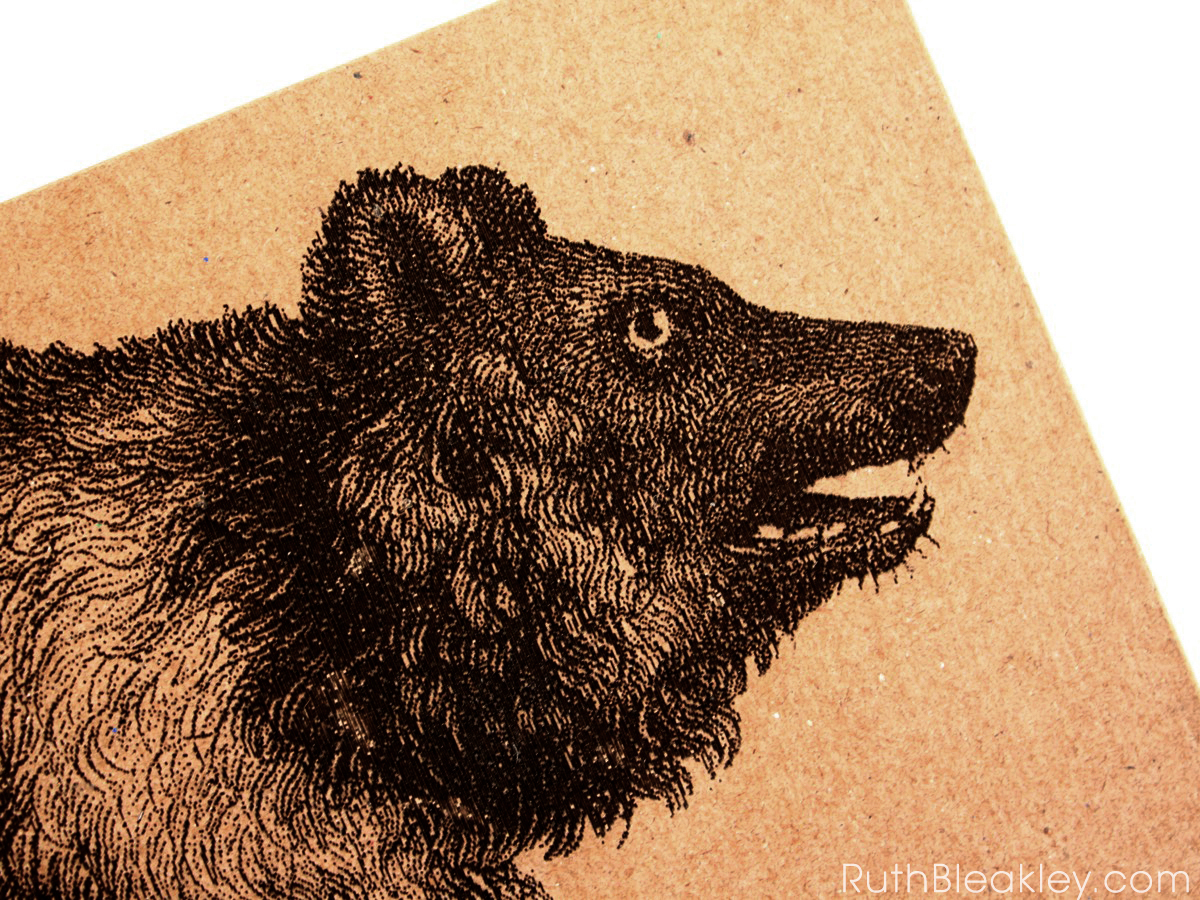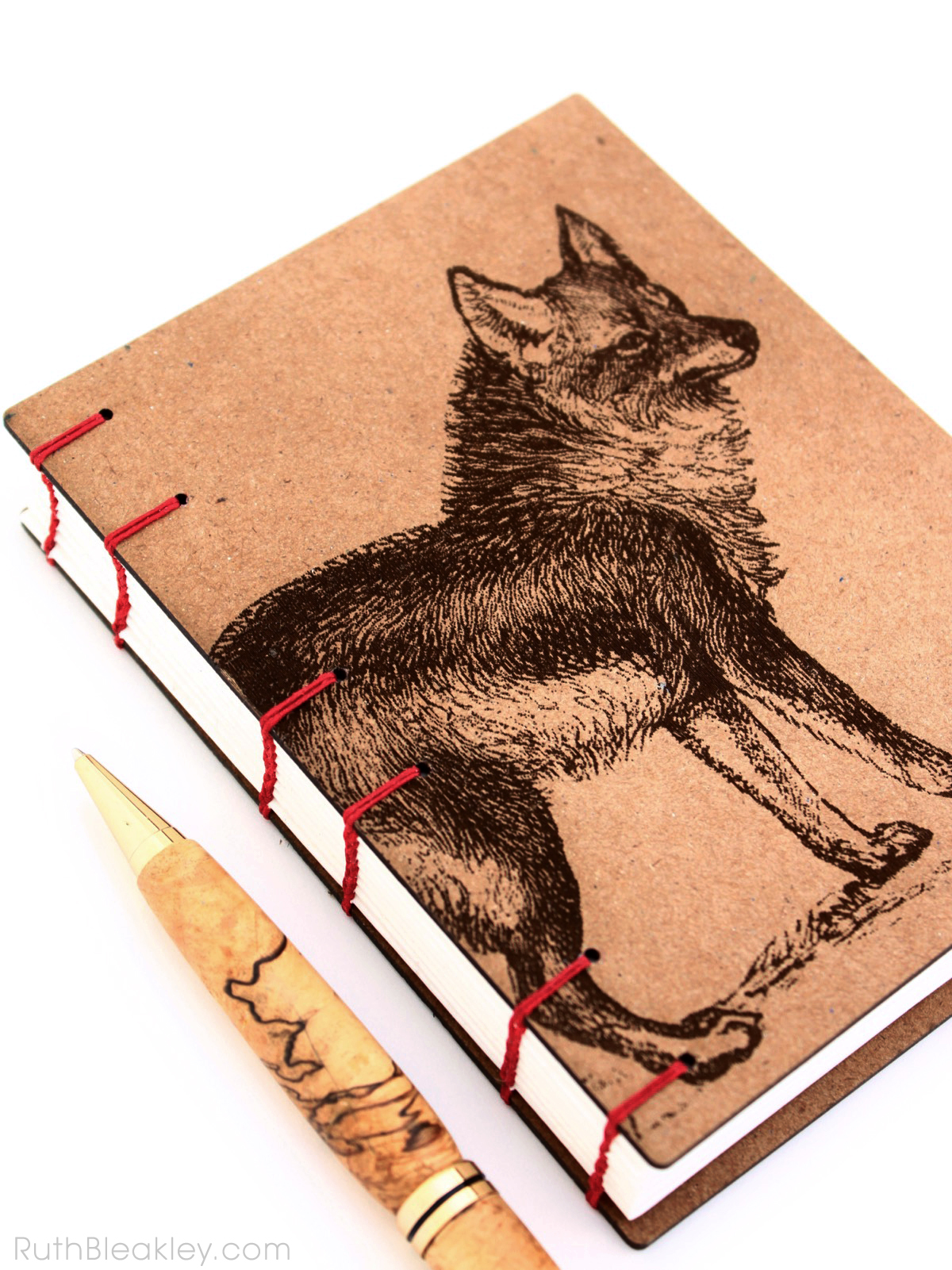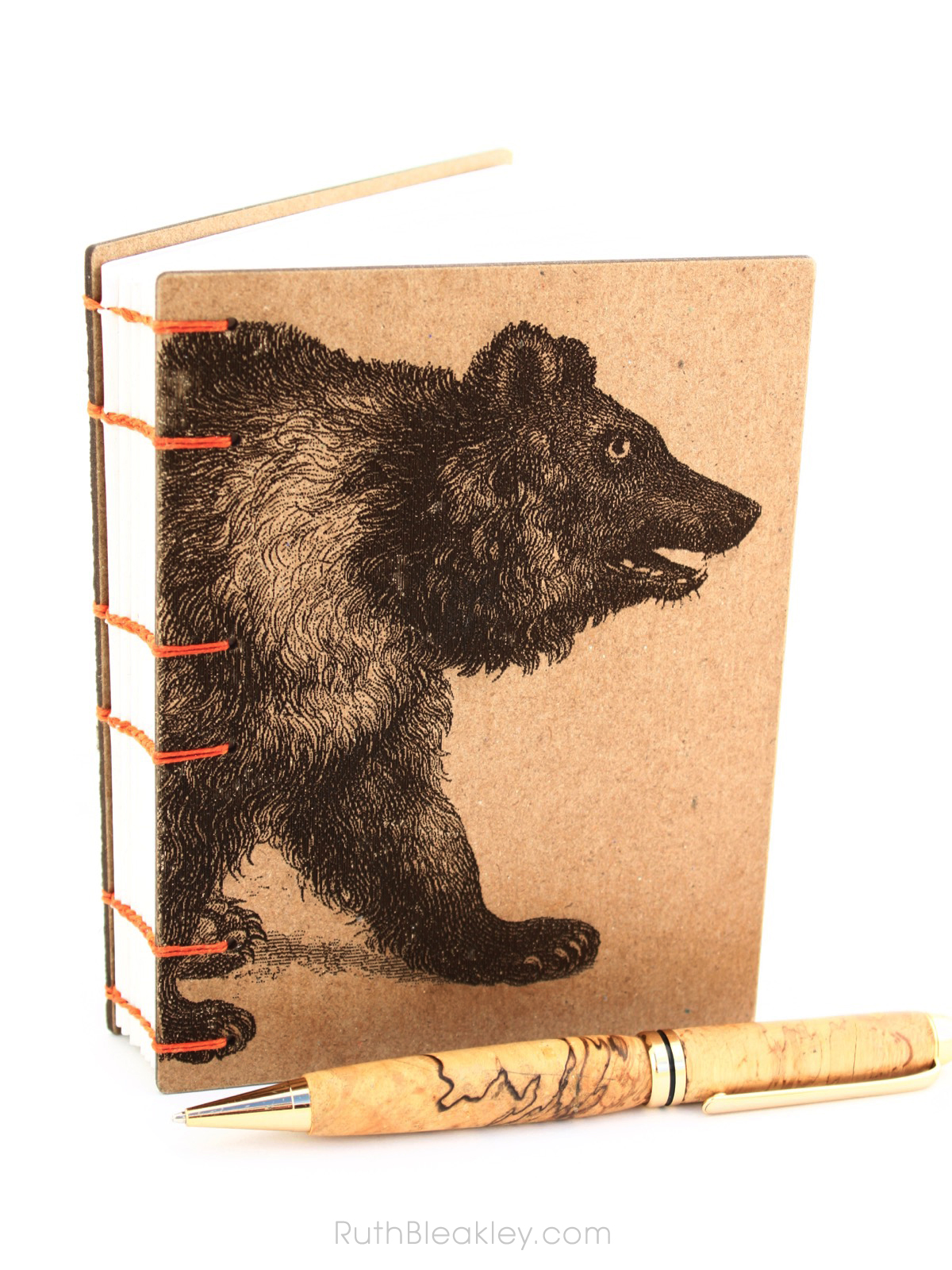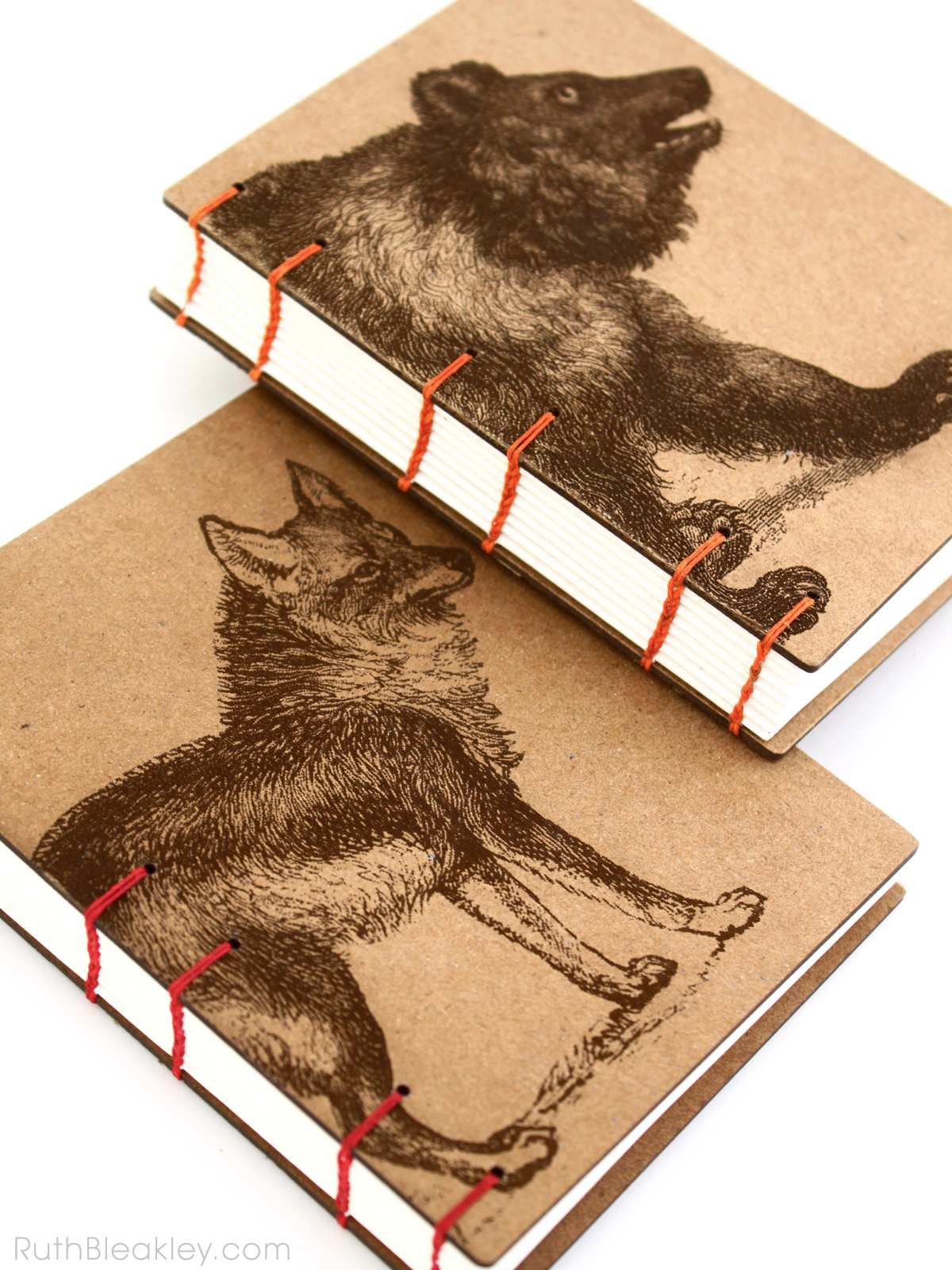 Thanks for reading my post! If you love looking at handmade journals, check out my Pinterest board Handmade Books + Journals (which as of this writing has 10,298 followers! I love Pinterest, so please feel free to pin any of my photos!) and don't forget to sign up for my newsletter:

this post contains affiliate links