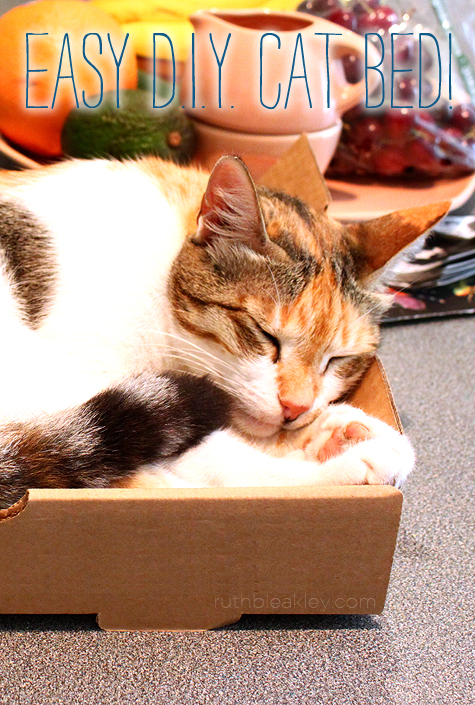 Easy DIY Cat Bed out of a Pizza Box!
(Your cat may have already MADE ONE without you even knowing!)
Step 1 – Place a small pizza delivery box on the counter, preferably empty.
Step 2 – Turn your back for *one minute*
Step 3Â – Ta-da! That's it!
Haha, ok so maybe this isn't the best do-it-yourself project, but I couldn't help but share my cute cat who made her own cat bed by stomping the lid of the pizza box into an acceptable shape for cat napping. At least the box was empty!