Welcome to my first ever blog post! I'm Ruth Bleakley, a book artist and illustrator living on scenic Cape Cod, Massachusetts. Since today is my birthday, I thought it seemed like a great day for my new blog to start as well!
My blog, In The Studio, will show a lot of my new work, step-by-step photos of the bookbinding process and any other interesting art-related things that I feel like sharing.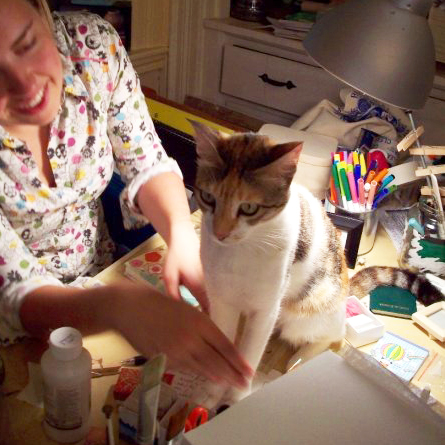 the cat thinks that my desk lamp is her personal sun
Comments are closed.