Another great commission from a local library, this time to create a garden themed journal for their Head of Patron Services, Colleen, who is retiring after 37 years at the library! I've done other commissioned works for their employees in the past, including a neat retirement album and an awesome travel journal.
Enjoy! More details below on paper types. Feel free to go nuts and pin stuff to pinterest
(While you're at it you can check out my Handmade Books and Journals Pinterest board too!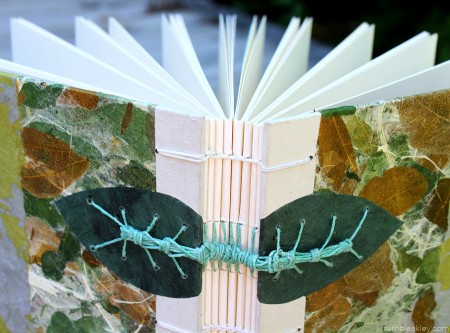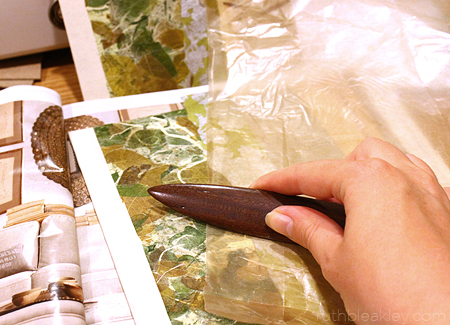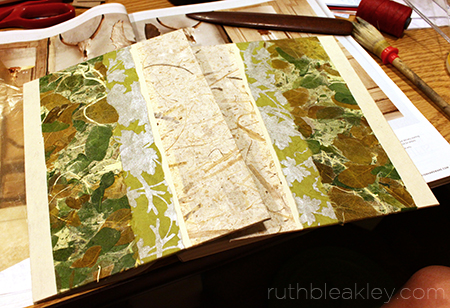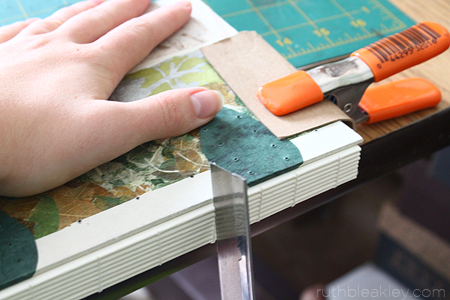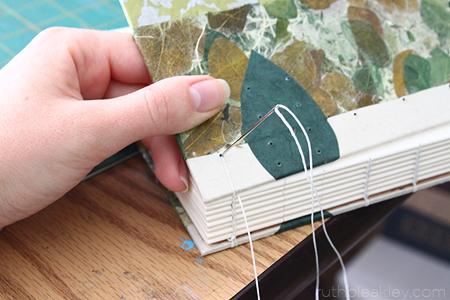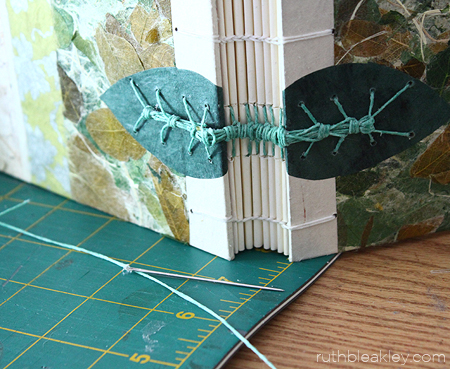 The idea was that Colleen loves to garden, so I wanted to create a book that used lots of lovely textured natural papers
from top to bottom using the photo above, here are the papers I used:
Brown with fibers – banana leaf paper from Thailand
Thin white stripe – yuzen from Japan
Green with silver stamp – Lokta from Nepal
Leaf paper – yes, real leaves! kozo paper from Thailand
white stripe on the spine – yuzen paper from Japan
dark green leaves – Lokta paper from Nepal
Endpapers (not shown, inside book) cork paper from Portugal